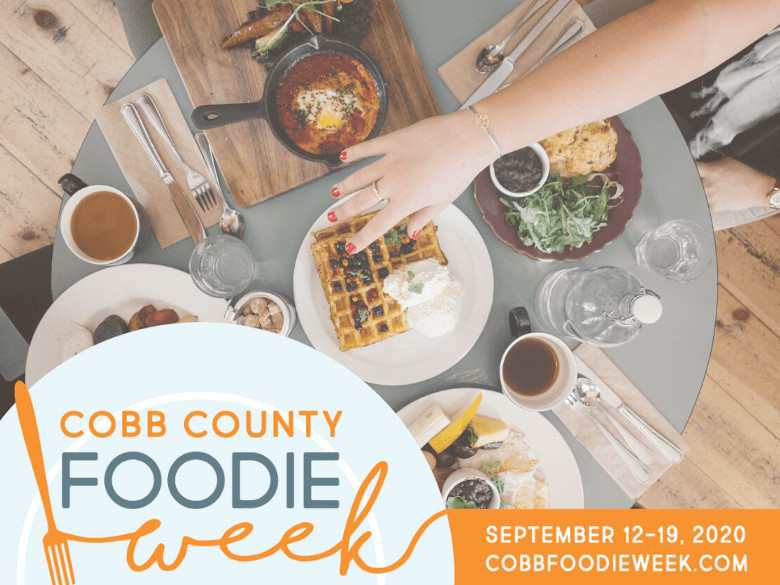 Beginning this weekend and continuing through September 19th, Cobb Travel & Tourism will sponsor Cobb Foodie Week! This event replaces Cobb Restaurant Week for 2020, and will give diners the options of either stopping by participating restaurants to take advantage of special deals and menus, or they can call in their orders to go. Restaurants are an important part of Cobb's hospitality and tourism community, and they have been hit hard in recent months due to the Coronavirus pandemic. Now, more than ever, the local restaurant industry needs our help to not only recover, but thrive!
---
For a list of participating restaurants and deals, visit the
Cobb Foodie Week event page here!
When: September 12th – 19th
Where: Restaurants throughout Cobb County