---
---
We're Glad Georgia's On Your Mind!
---
---
---
Atlanta Relocation Guide
Everything You Need to Know About Relocating To Atlanta
---
Quick Jump Menu
---
---
By Certified Relocation Realtors
Congratulations! If you are lucky enough to be moving to Atlanta, you are in for a treat no matter what you are looking for. Atlanta's neighborhoods range from small-towns with tree-lined streets to busy urban enclaves known for nightlife and international cuisine…and everything in between! We love it here, and we can't wait to share it with you.
---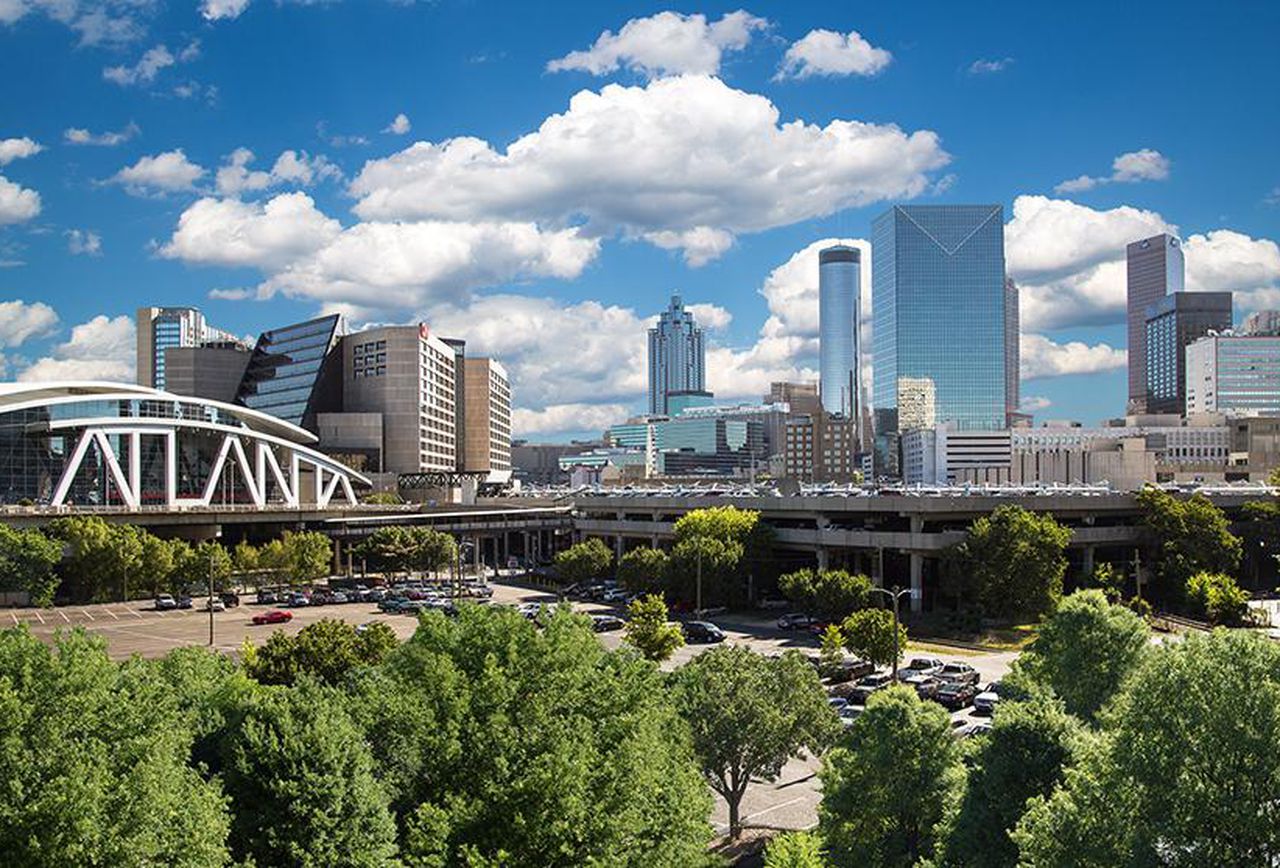 Moving to Atlanta
Atlanta began in the 1830s as a tiny town built around the intersection of two railroad lines. When the majority of the city was destroyed by Sherman's troops at the end of the Civil War, Atlanta could have died away completely. Instead the city rose from the ashes and has grown into a major international center of commerce and tourism. This rebuilding after destruction is actually how Atlanta got its official symbol, the phoenix from Egyptian mythology.
The Two Atlantas
When you say you're moving to Atlanta, do you mean ITP or OTP (inside-the-perimeter or outside-the-perimeter)? The actual city of Atlanta had a 2018 population of about half a million people, bounded by the city limits and mostly located inside the 285 perimeter. This makes it the 37th largest city in the nation. However, the Atlanta metropolitan area actually covers 16 counties and includes almost 6 million people!
Whether you are planning to move into the confines of the city of Atlanta proper, or to one of the 140 cities and towns that make up the greater Atlanta metropolitan area, you'll be treated to all the advantages of a major international city.
Weather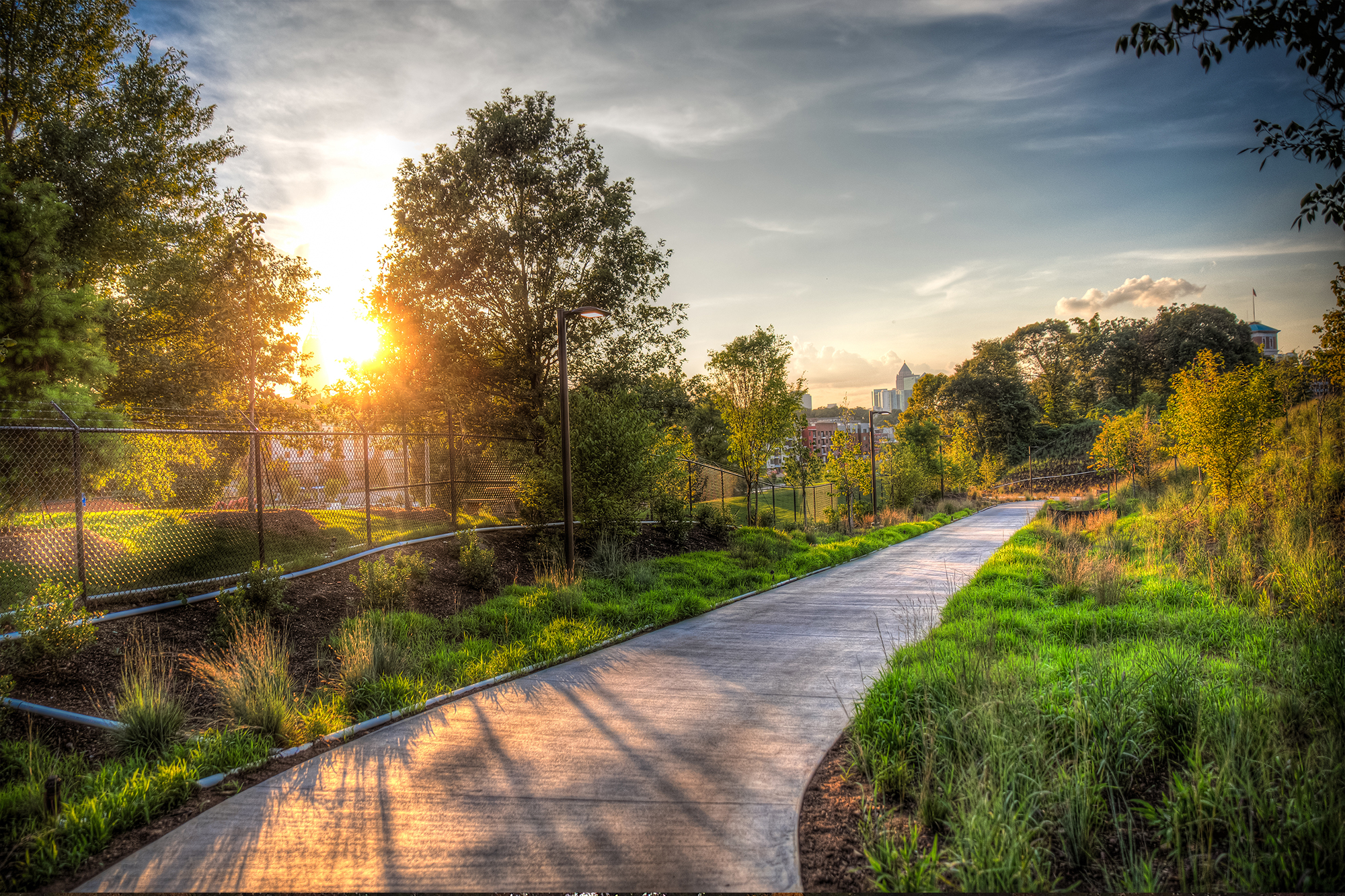 ---
Atlanta's long summers and mild winters are a major factor in enticing visitors and new residents alike. Even in January, temperatures don't fall below freezing for very long, and only light dustings of snow are the norm. By April and on through until almost November, you can expect warm afternoons and evenings, perfect for a stroll through your neighborhood or a dip in the pool.
Transportation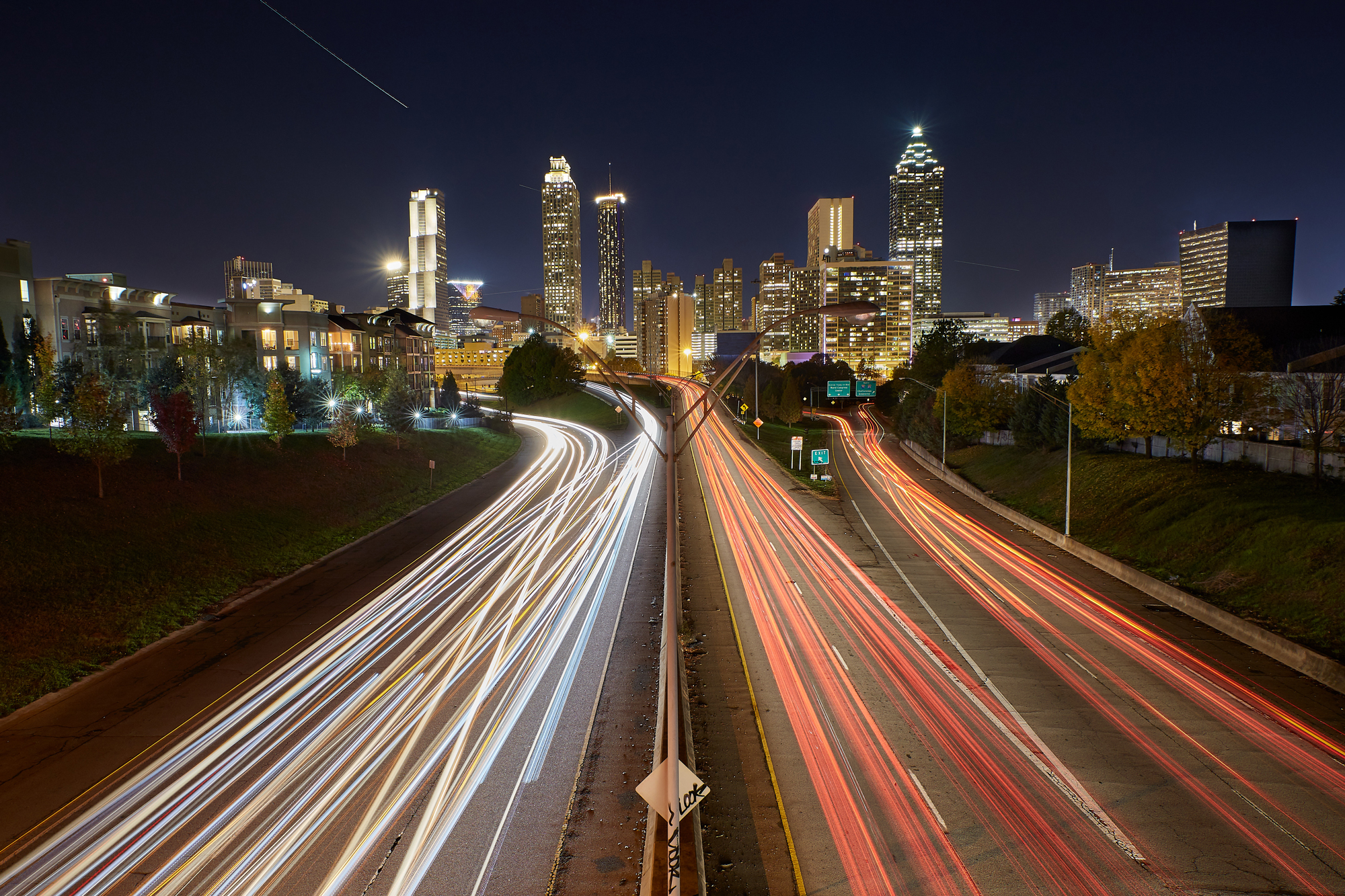 ---
Atlanta is a city on the move! And while this does translate to a little bit of traffic from time to time, sitting on the freeway is certainly not a requirement for living here. Many of Atlanta's most popular suburbs are located well away from the clogged interstates, with plentiful housing options located close to centers of commerce and jobs. For the ITP folks, MARTA, Atlanta's mass transit system winds throughout the city with subways and buses. Perhaps the best thing about Atlanta's transportation system is the Beltline, which allows for convenient trips on foot, scooter or bike between in-town neighborhoods.
---
World-Class Airport
---
When we tell you that Atlanta is served by a world class airport, it's not an exaggeration! Atlanta's Hartsfield-Jackson International Airport has been named the busiest airport in the world in 24 of the last 25 years. Each day over 1,000 flights leave this bustling airport located just seven miles south of downtown, flying to 225 different domestic and international destinations. Hartsfield-Jackson is also home to Delta Airlines, and this hometown mega-hub is the largest airline hub in the world.
Despite these impressive numbers, Atlanta's airport is surprisingly accessible and welcoming to local residents and visiting guests alike. With over 300 restaurants and shops sprinkled across all seven of Hartsfield-Jackson's concourses, there's something easily accessible from every gate.
A Fortune 500 City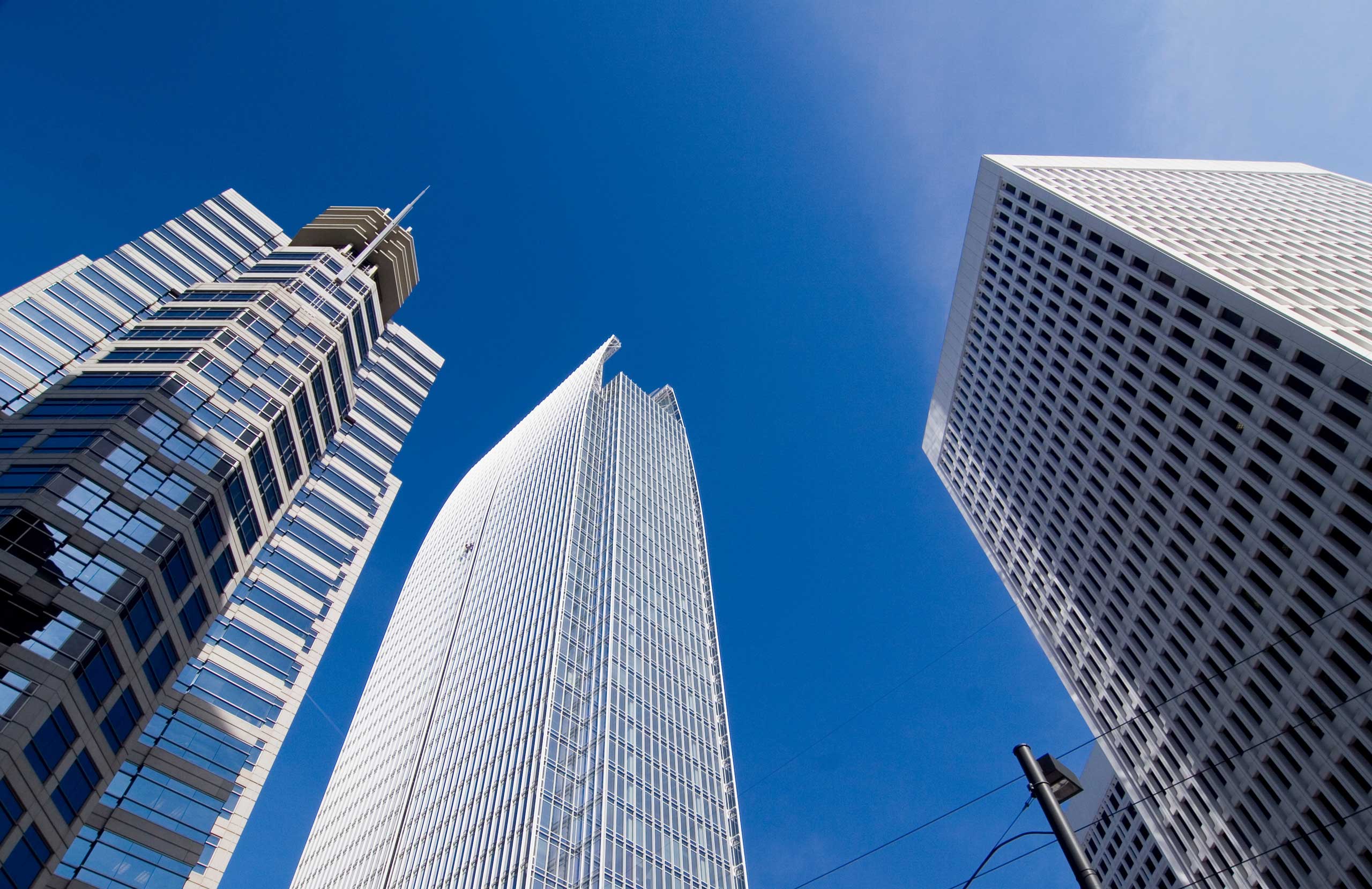 ---
From the Coca Cola Company to Home Depot and more, Atlanta is home to 17 of the companies ranked in Fortune magazine's 2021 Fortune 500 list. This means Atlanta is ranked as one of the top 10 cities in the nation with Fortune 500 headquarters, and that number is rising every year. Companies are flocking to Atlanta thanks to our city's comparatively low cost of doing business, corporate-friendly environment, highly educated and skilled workforce, and the ability to travel easily anywhere in the world through Hartsfield-Jackson International Airport. The region's 66 colleges and universities provide a steady stream of top talent, enticing more and more employers to move their operations into Atlanta.
---
Contact Us Today!
Things to do in Atlanta
If you are planning a move to Atlanta, we understand you may be feeling a bit overwhelmed. Luckily, finding something to do with your free time will never be a concern. Atlanta is an exciting place for residents and visitors alike, with so many museums, attractions, parks and festivals, your only problem will be deciding what to do first!
Professional & College Sports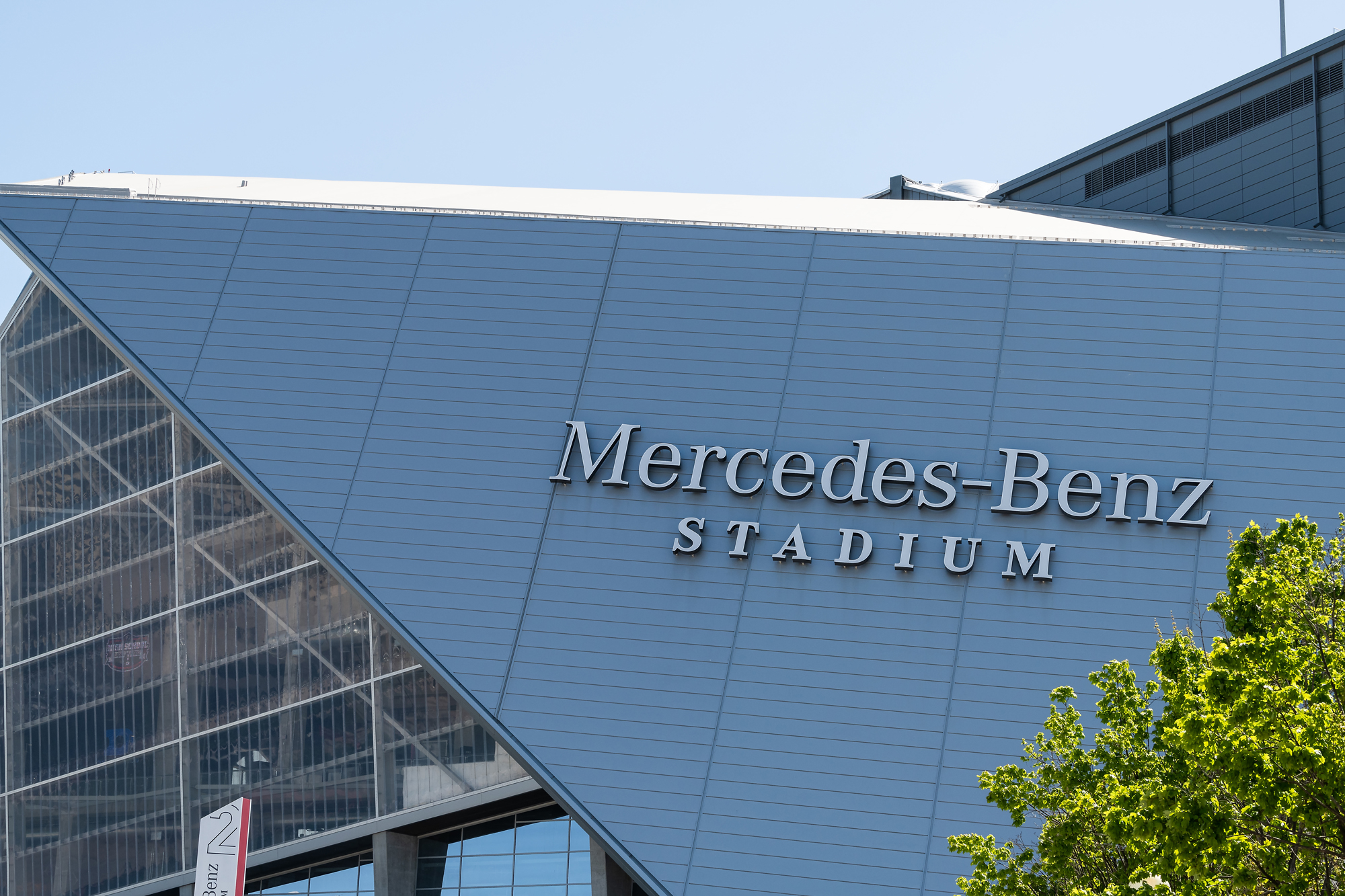 ---
Sports fans will enjoy professional and college games in state-of-the-art arenas. The major leagues are represented by the Atlanta Falcons in football, Atlanta United in soccer, Atlanta Braves in baseball, and the Atlanta Hawks in basketball. Dozens of collegiate level athletics are played around town by the Georgia Tech Yellowjackets, Kennesaw State University Owls and the Georgia State Panthers. That's not all though! Each year Atlanta hosts PGA Tour golf events at the East Lake Golf Club, NASCAR racing at Atlanta Motor Speedway, and equestrian events at the Georgia International Horse Park.
Professional Sports Teams
College Sports Teams
State & National Parks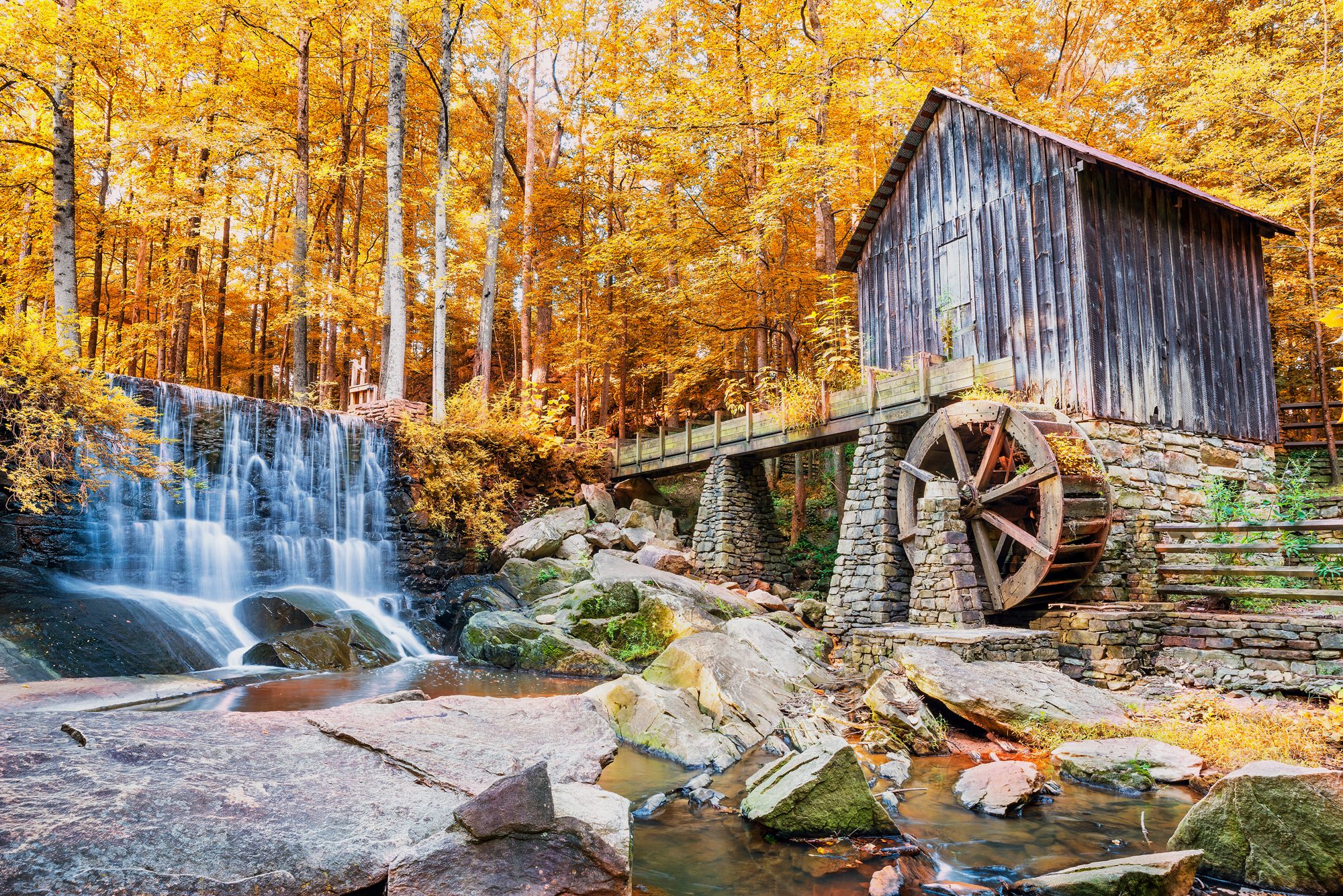 ---
You might think Atlanta is all urban cityscapes and suburban sprawl. Not at all! Within the confines of metro Atlanta, you'll find state parks like Sweetwater Creek State Park in Lithia Springs which features the ruins of a 19th century mill town, and Panola Mountain State Park, which is part of the Arabia Mountain National Heritage Area. Located just east of the city, Arabia Mountain encompasses 40,000 acres of prehistoric rock formations and rare plant life. To the north, Kennesaw is home to the Kennesaw Mountain National Battlefield Park where you can climb to the top for a breathtaking view of the city.
Lake Life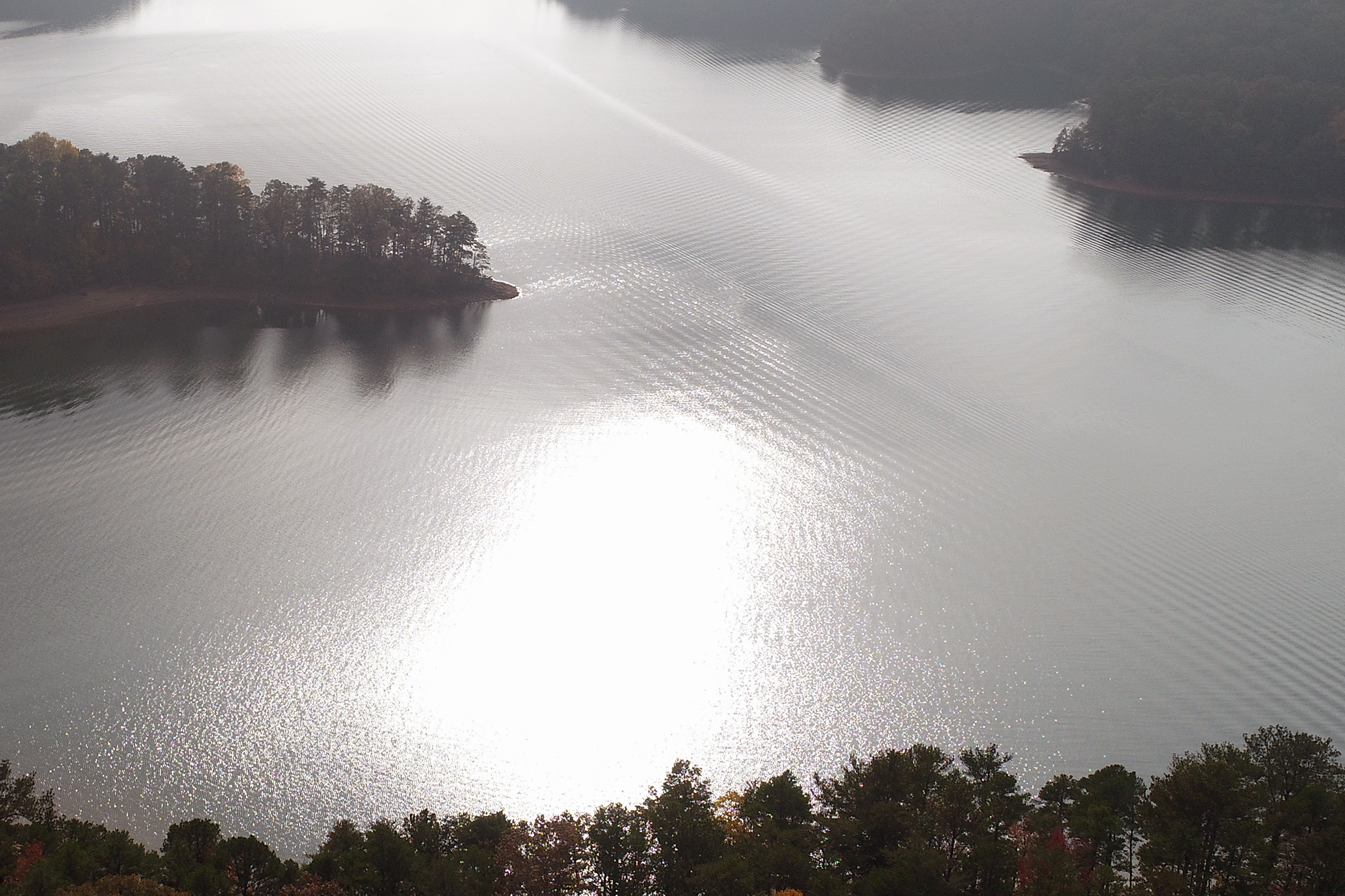 ---
Bring your boat and your fishing rod too, because just north of the city Lakes Allatoona and Lanier provide endless activities for water lovers. Allatoona is surrounded by 25,000 acres of public land used for swimming and camping, over a dozen boat ramps and 8 full-service marinas. While still a boater's paradise, Lake Lanier is also home to one of North Georgia's favorite Christmas light displays, a water park and the cold weather favorite, Snow Island.
Local Parks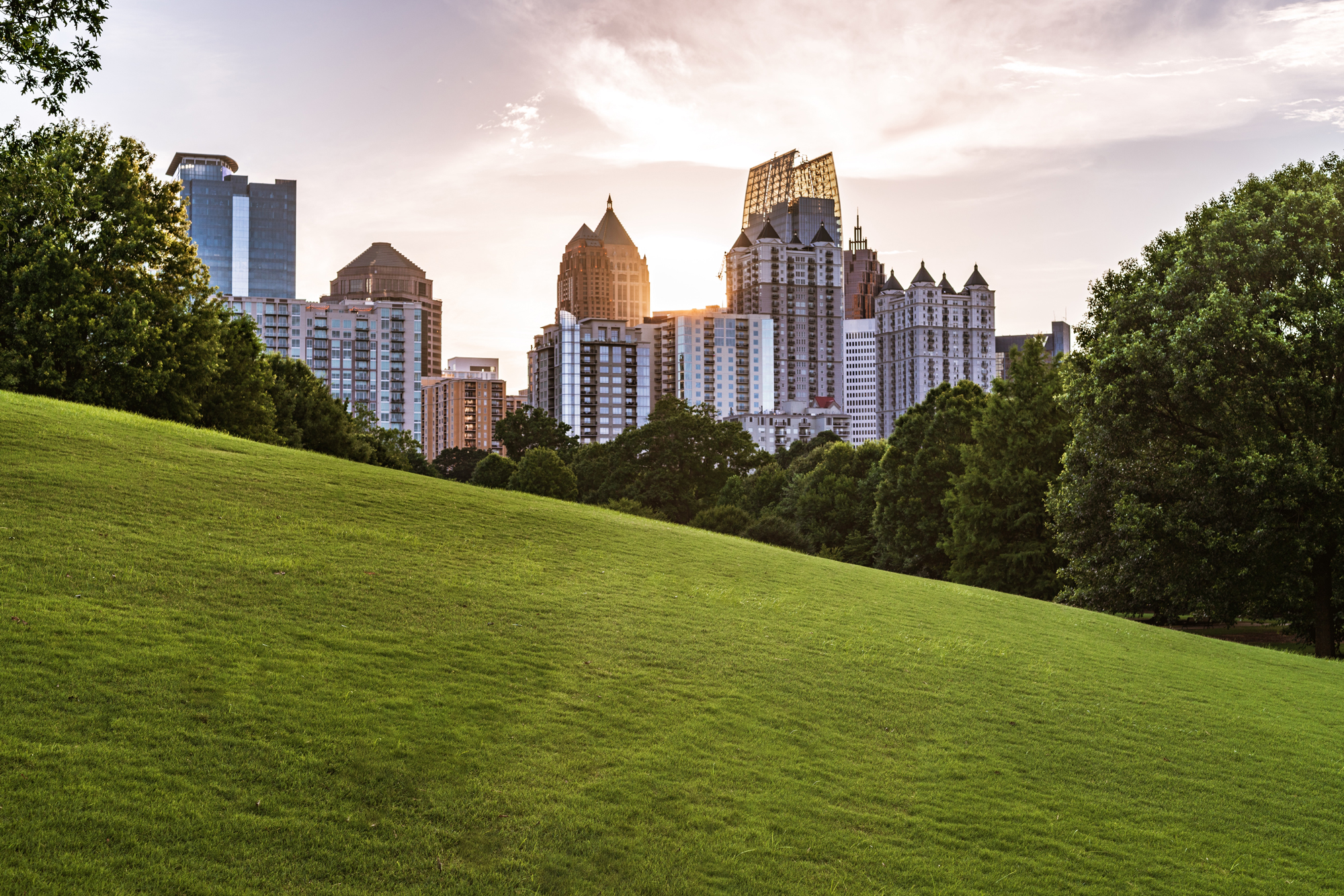 ---
Concerned with finding the right spot for your furry friend to get a workout too? How about the perfect spot for a picnic or to catch an outdoor concert? Atlanta has so many fabulous greenspaces for you to play in! Of course, the most famous of Atlanta's parks is Piedmont Park, with 185 acres of walking trails, tennis courts, playgrounds and open space that is frequently home to concerts, festivals and other special events. Another favorite metro Atlanta park is Newtown Park in Johns Creek, home to the Newtown Dream Dog Park, ranked as one of the top dog parks in the nation.
Shopping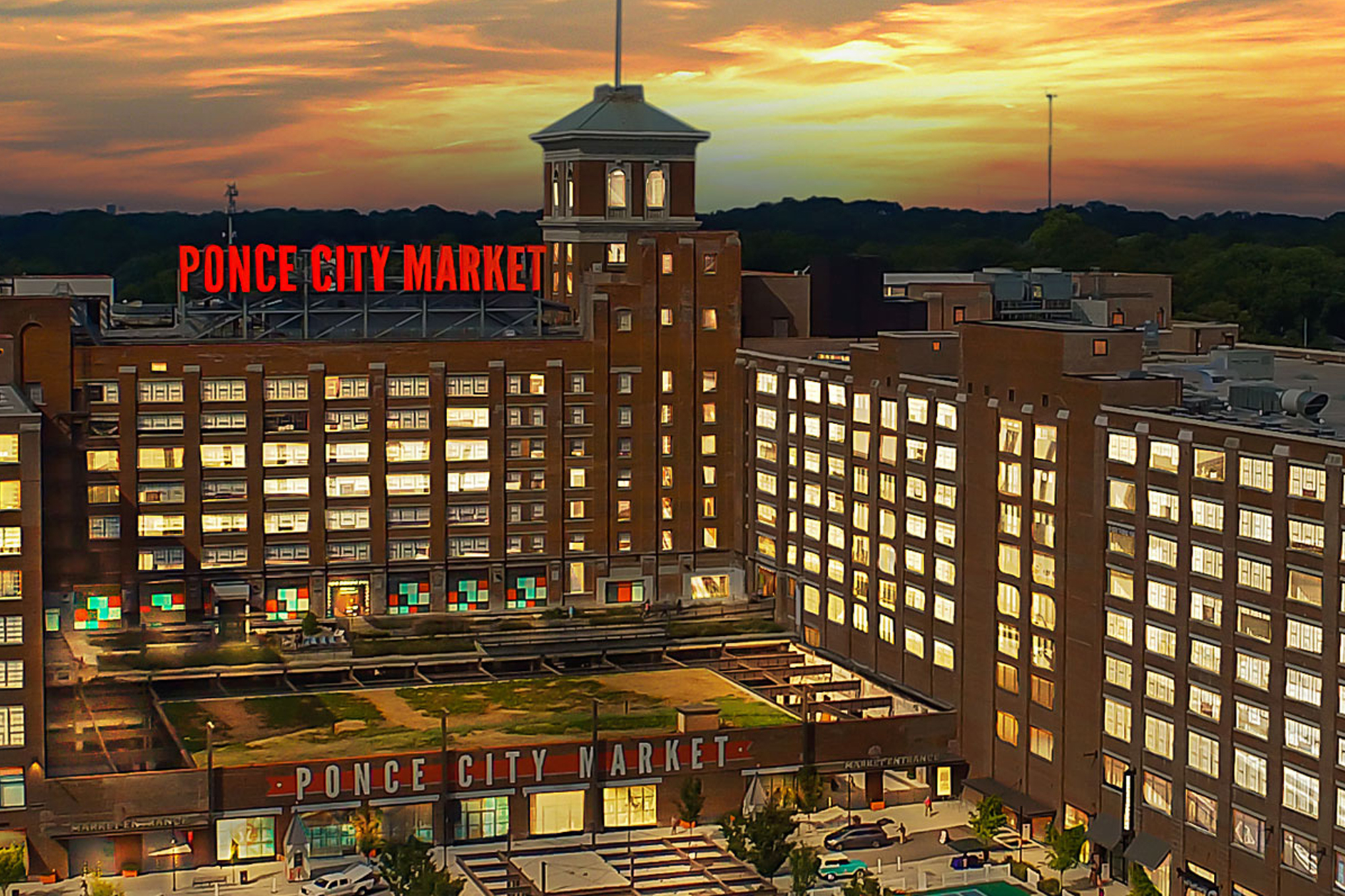 ---
Atlanta is second only to Chicago in having more shopping space per capita than any other city in the nation. From independent boutiques lining the streets of each in-town neighborhood, to vast malls like Perimeter and Lenox, you'll never run out of places to shop for just the right item. A highlight of shopping in Atlanta are the mixed-use marketplaces such as the Krog Street Market in Inman Park and Ponce City Market in Midtown. Ponce City Market is not only a destination for global cuisine and shopping, but the market makes use of Atlanta's historic Sears, Roebuck & Co. building this listed on the U.S. National Register of Historic places.
Art & History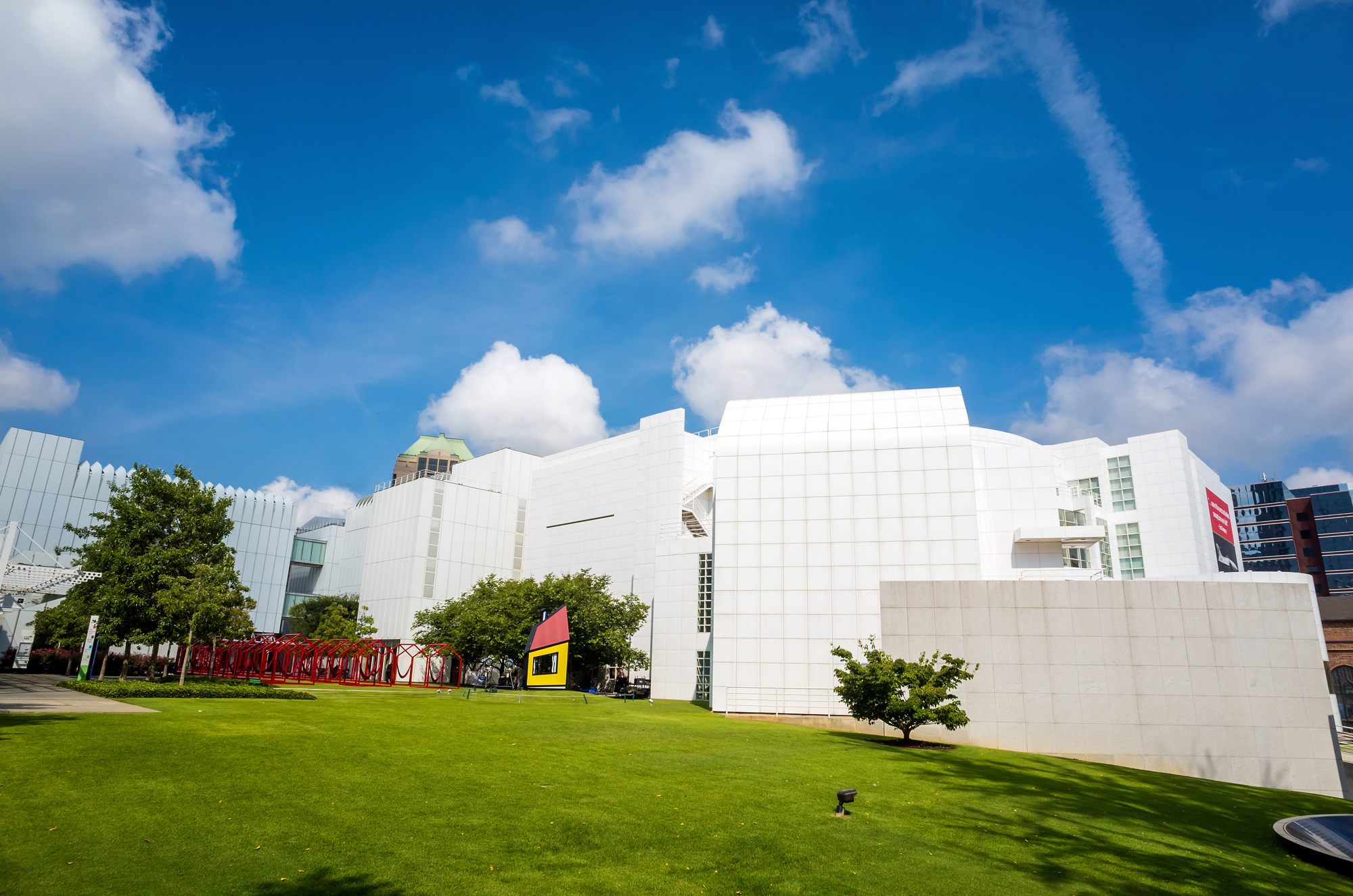 ---
Atlanta is rich with history and cultural destinations. History buffs will fall in love with the Atlanta History Center, which spans 33 acres in Buckhead and includes an antebellum farmhouse and log cabins along with gardens and the Margaret Mitchell house devoted to the famed author. You can delight your eyes at the High Museum of Art, where over 17,000 pieces of art are on permanent display and are joined by frequent special exhibits. Or if you prefer to take in some outside artistic displays, the Atlanta Botanical Garden, bordering Piedmont Park in Midtown includes 30 acres of flower gardens, interactive displays and seasonal special events.
For the Kids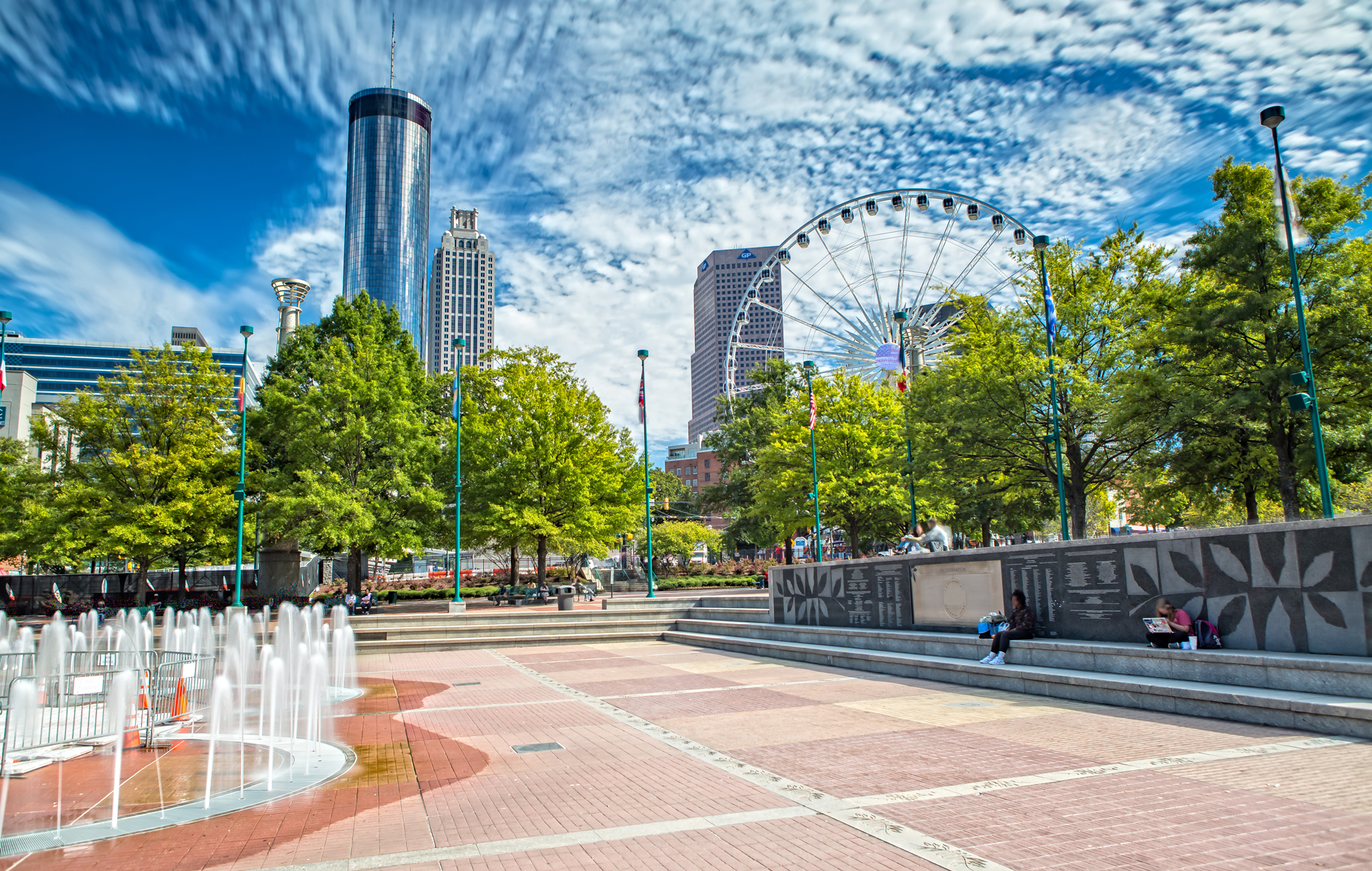 ---
Kids in Atlanta even have their own museum designed specifically for them! The Children's Museum of Atlanta was designed for little ones 8 and under, with hands-on and interactive displays and plentiful play areas. LEGOLAND Discovery Center in Buckhead is the ultimate indoor LEGO playground with rides, build & play zones, and a theater. The Center for Puppetry Arts is the largest organization of its kind in the nation, dedicated to bringing world famous puppeteers and shows to the city, and includes a puppet museum.
Fun for the Whole Family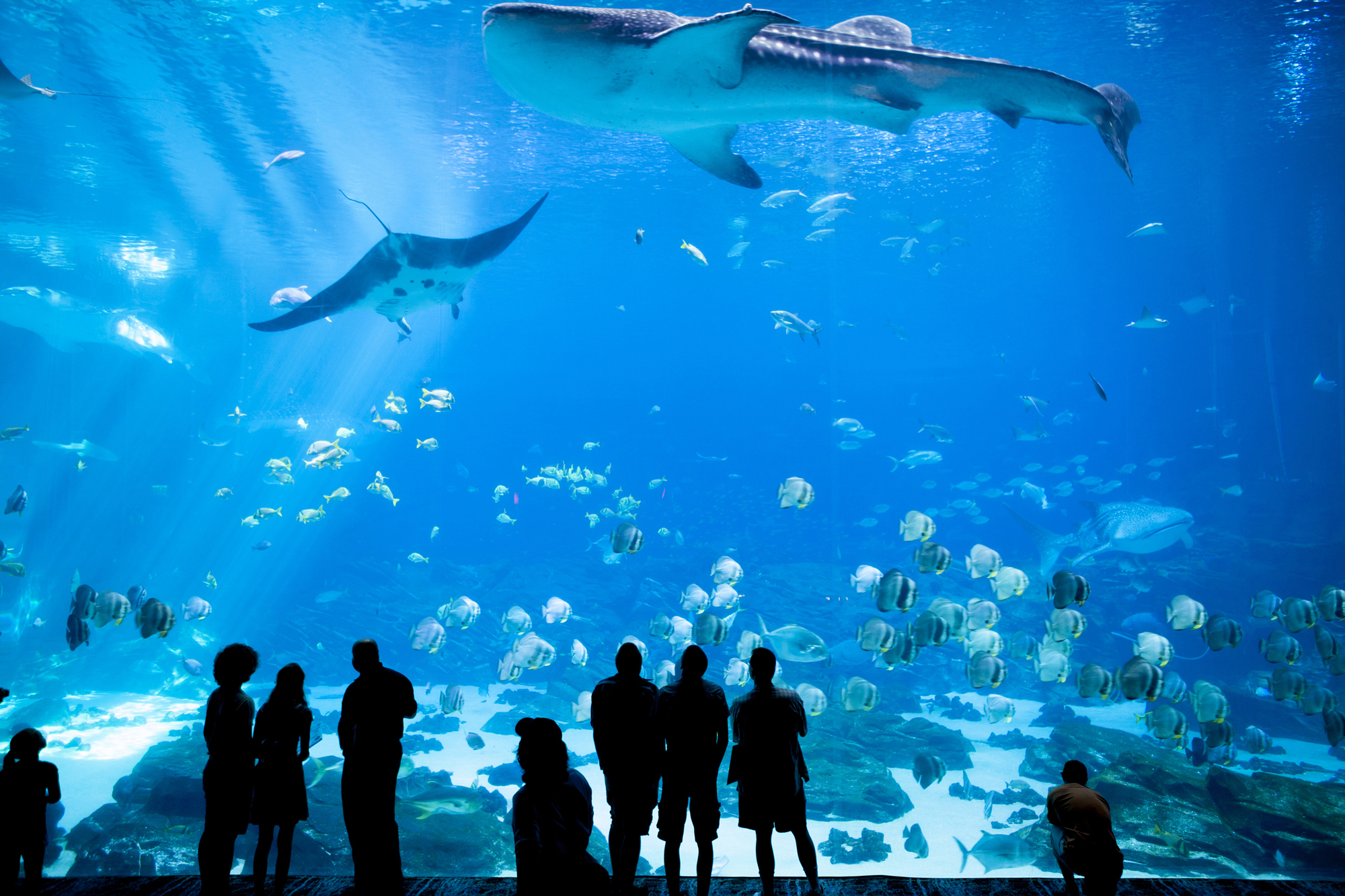 ---
Festivals & Events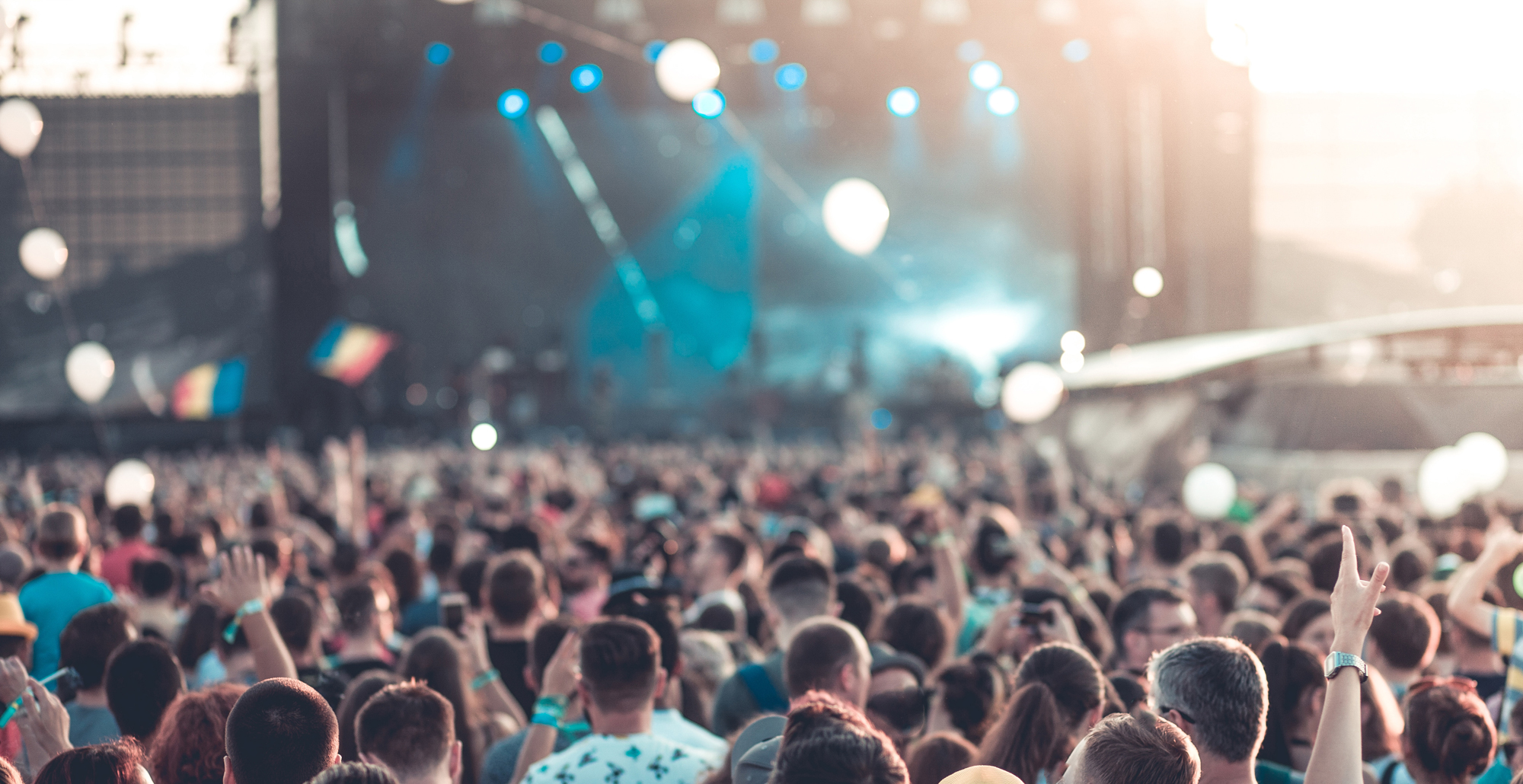 ---
With so many festivals and events taking place around the city, your only quandary will be how to choose! One of Atlanta favorite events is the Atlanta Dogwood Festival which takes place every spring in Piedmont Park. Another standout is the Taste of Atlanta festival held every October and featuring restaurants from all over the city. Music lovers are in for a treat with Music Midtown held every fall, and the Atlanta Jazz Festival on Memorial Day weekend, both of which take place in Piedmont Park. These are just a handful of the larger events – each neighborhood and suburb also place host to their own local favorites. Every weekend you'll find a selection of fun festivals and events to choose from.
---
Contact Us Today!