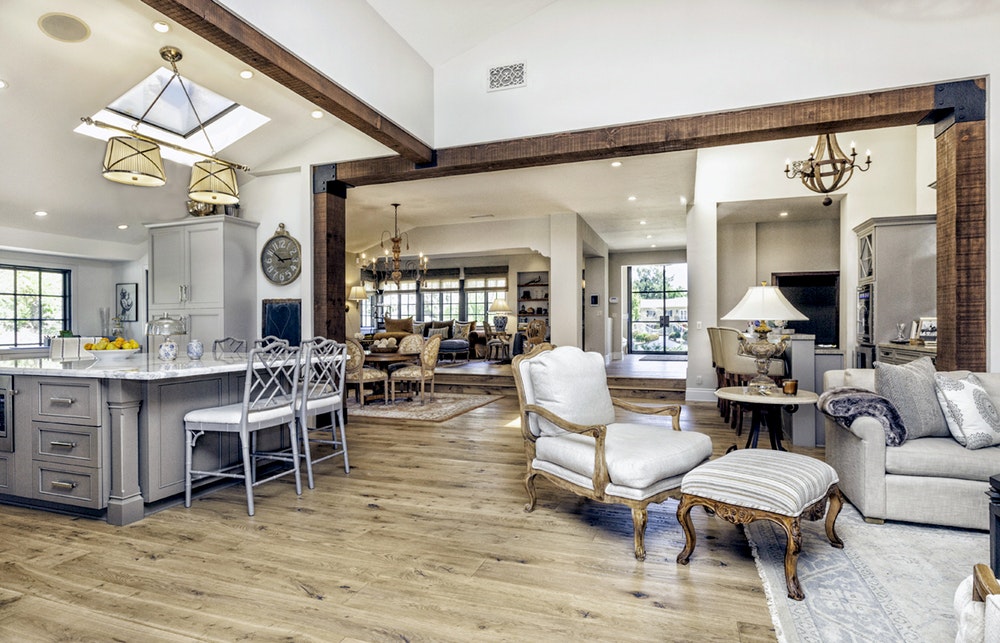 Like everything else in life, housing trends change.  The popular and most sought after features 10-15 years ago may be the same features that make a house less desirable in today's changing market.  Millennials in particular are seeking smaller homes, specifically willing to trade square footage for functionality and proximity to walkable conveniences, like dining, retail and greenspace. Today's home buyers want rooms that can multitask, and they tend to shy away from wasted space.  If you are considering putting your house on the market soon, or you just want to keep up with current trends, read on for a short list of features that are waning in popularity.
---

Media/Theater Rooms
As all of our rooms have become smarter and more connected, having a separate viewing room for our favorite TV shows and movies is falling out of fashion. Whether via a touch screen built into the face of a  refrigerator, or on a small TV installed in the corner of a laundry room, we are finding more and more places to consume media, and Americans in general are leaning towards multi-use rooms, leaving the theater room on the decline. What do you do if you have a luxury theater room and you're looking to list your home? Experts say remove the theater seating and refer to the room as a "children's den" or playroom/gameroom instead.
Excess Bedrooms
As recently as ten years ago, suburban home builders were touting their larger floor plans, bragging that you could find as many as 7 bedrooms in their affordable homes, nestled in upscale neighborhoods along side their smaller versions. Owners who later chose to sell those homes quickly learned that the extra bedrooms didn't necessarily equal extra cash on the selling price. Americans are on average not having 5-6 kids who need a bedroom, and aren't looking for wasted space, with a wing of rooms they only enter to clean. Buyers would often prefer a house of the same square footage feature fewer, larger bedrooms rather than so many rooms that could go unused.
Formal Living & Dining Rooms
Some people will always want formal rooms, especially for entertaining, so don't expect the formal living and dining room to fall completely off builders' radars.  However, more and more buyers are specifically requesting houses without these rooms, opting to take the open floorplan concept even farther. The square footage devoted to such common areas is not necessarily decreasing though. Instead, home buyers, especially those seeking to custom build, are opting to extend the size of their kitchens, breakfast rooms and family room, so that casual living space is taking the place of formal alternatives.
Home Offices
More than a third of American workers report telecommuting occasionally, and a significant portion of the workforce spends all their time working from home.  So you would expect home offices to be more and more in demand right? Interestingly, this is not the case. In this age of WiFi and iPads, we work wherever we want at any given time, and rarely feel inclined to be tied down to one particular room. If you have a room that obviously functions as a dedicated office, consider referencing its flexibility in your listing, such as the option to convert it to another bedroom or den.
Carpet
First builders replaced the high end Berber in their family rooms with the same hardwood used in the entryway and dining room.  Then any main level bedrooms, particularly the master, got the hardwood treatment, leading to one continuous flooring option throughout the first floor. Now, carpet is falling even more out of favor, with builders opting to use hardwood or laminate in secondary bedrooms as well, and even in finished basements. While all new flooring isn't necessarily needed before you sell your home, get rid of any carpet that is deeply stained or worn. And if you have any rooms where carpet has been laid on top of hardwoods, rip it up and return the room to its original glory.
---
Check out this previous blog for more home selling tips!
Home Upgrades that WON'T Help You Sell