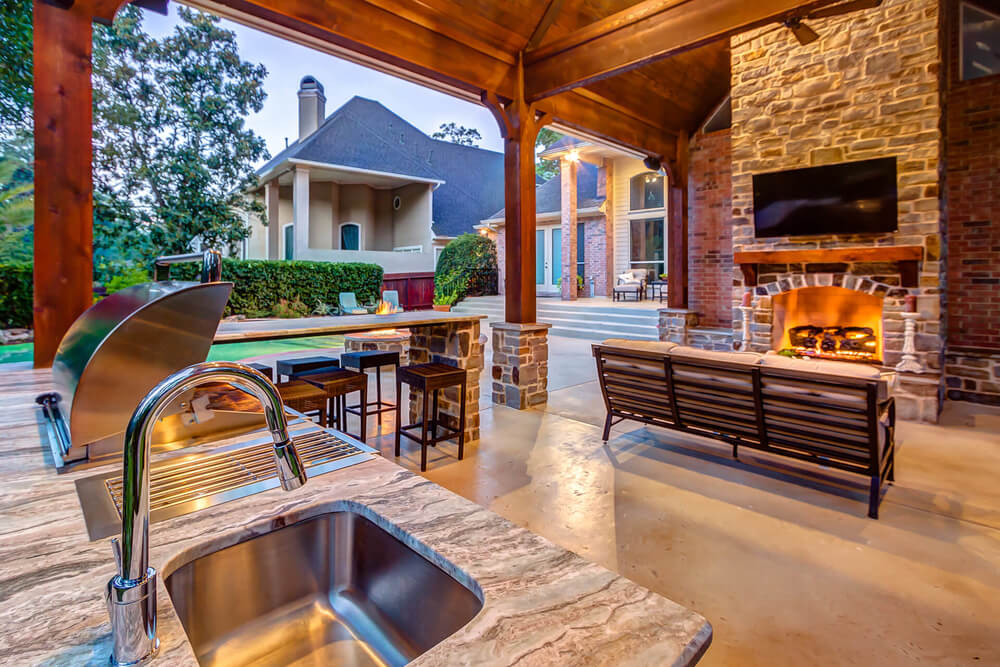 Are you starting to make small upgrades and changes in order to sell your home?  Or do you just want to know what you can do now that will make your home easier to sell in case you decide to move in the future?  Don't neglect the great outdoors when looking for ideas to increase your selling price. From small additions to major projects, there are many ways you can add value to your home without even stepping inside the door!
---

Plant a Tree
Everything depreciates in value over time right?  Not so fast. While this is true for the majority of consumer goods and improvement projects you can purchase for your home, trees may be one of the biggest exceptions. Don't fret if you have a barren lot and little time to grow a shady oak – experts recommend purchasing trees that are about 8 feet tall, usually arriving in 15 gallon pots. These are still manageable enough to plant yourself, but large enough to be impressive shortly after taking root.
Fence Yourself In
As long as your HOA allows it, invest in a fence for your backyard before putting your home on the market. Buyers see a fenced backyard as a safe space for their children and animals to play, and as a bit of privacy in an otherwise communal neighborhood setting. Check with your association's specific rules about height and style, and consult with your neighbors, particularly if they already have a fence or have considered installing one themselves.
Light it Up
Landscape lighting is one of the cheapest and easiest things you can add to your yard to make it more visually appealing. These lights run on solar power and can be installed to showcase your home, along with silhouetting your trees, shrubs and flower beds. Buyers are known to do a quick drive-by of the homes they have viewed later on in the evening to get an idea of how the house and neighborhood look after dark. The right lighting can leave a fantastic lasting impression.
Add (or Refresh) a Deck or Patio 
Buyers love to see an outdoor living space, full of potential for entertaining and grilling. If you have a deck already, make sure it is structurally sound and add a fresh coat of stain or paint before going live with your listing.  If you do not have a deck or patio already, give serious consideration to this addition. A paving stone patio will cost roughly half of what a professionally installed deck would cost, and both have roughly the same return on investment percentage. Avoid taking the easy way out with a poured concrete patio. Buyers see these as wasted space, and the look invokes thoughts of a parking pad where a grassy yard should be.
The Big Splurge
If you have a significant amount of money budgeted to improving your home, building an outdoor kitchen is the ultimate backyard upgrade. While the price range depends on how extravagant you decide to go, some of these high end upgrades exceed $100,000 and include full size refrigerators, brick ovens, bars and expansive counter space. A more basic and modest option could run you a mere $10,000, if you settle for a grill, small sink and built-in ice chest.
---
Looking for more tips on how to get the outside of your home ready to sell? Read on for more tips and ideas!
Making the Right First Impression with Your Home's Exterior