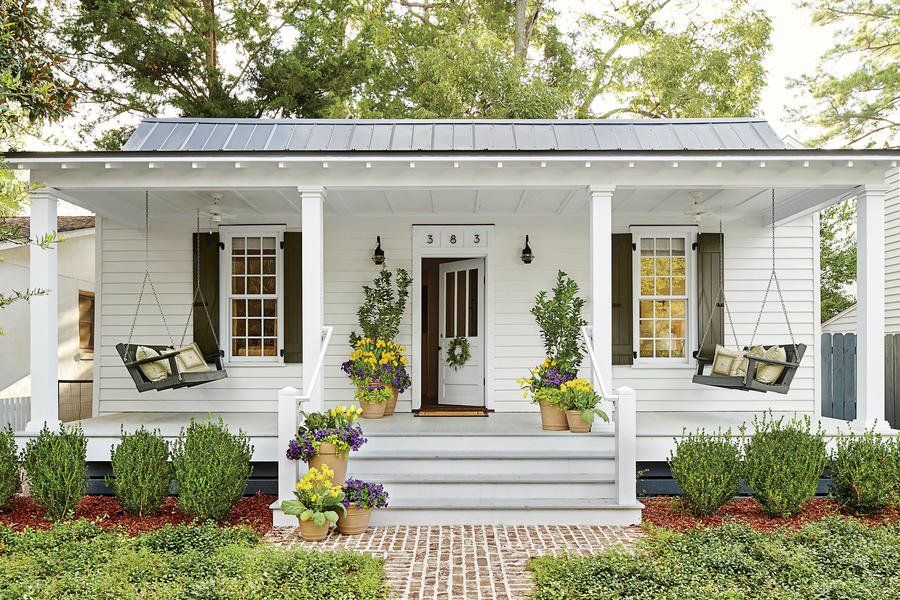 The first thing potential buyers will see upon arriving at your home is the exterior, and that initial impression can affect the way they see everything else on the inside as well. If the outside of your house looks weather-beaten or in need of a good pressure-washing, you'll want to consider a deep cleaning and possibly even a fresh coat of paint. But whether you are about to put your home on the market, or simply keeping in mind your possible sale options in the near future, you will want to put a great deal of thought into the exterior color choices you make for your home.
---

Decisions, Decisions
When choosing your colors, be sure to keep your house in line with others in your neighborhood. If all the houses on your street are neutral beiges and tans, don't paint your house an out-of-place bright blue or red. At the same time, don't play it too safe. Real estate experts agree that having multiple colors on your home's exterior can increase the curb appeal. While a single shade for an entire room may be fine on the inside of your home, the large, varied surfaces on the exterior require a more layered palette to keep a buyer's interest.
Start Simple
How should you mix the colors in an eye-catching, yet visually pleasing way?  You can't go wrong by starting with a basic white. White looks clean, is a great backdrop for your front lawn shrubbery and flowers, and it can even make your home appear larger. Accent with shutters, doors and railings in one or two additional shades to give your home depth.
Help From Above
A new roof is a major selling point to a homebuyer, because replacing one is both expensive and inconvenient. If you are already considering replacing your roof prior to selling your home, an interesting color that complements the exterior could make all the difference in setting your home's first impression.While the most popular colors for a roof are black and gray, shingles can also be found in reds, greens and tans, so choose the color that will work best with your home's exterior.
Doorway to Dollars
Did you know that the color of your front door can affect the selling price of your home?  For example, experts say that simply having a navy blue door can increase the sale price of your home by as much as $1500. Another classic color choice for your front door is red.  In fact, red is the dominant color for doors in many countries, such as Scotland and Japan.
---
Read on for more of our home staging and selling tips!