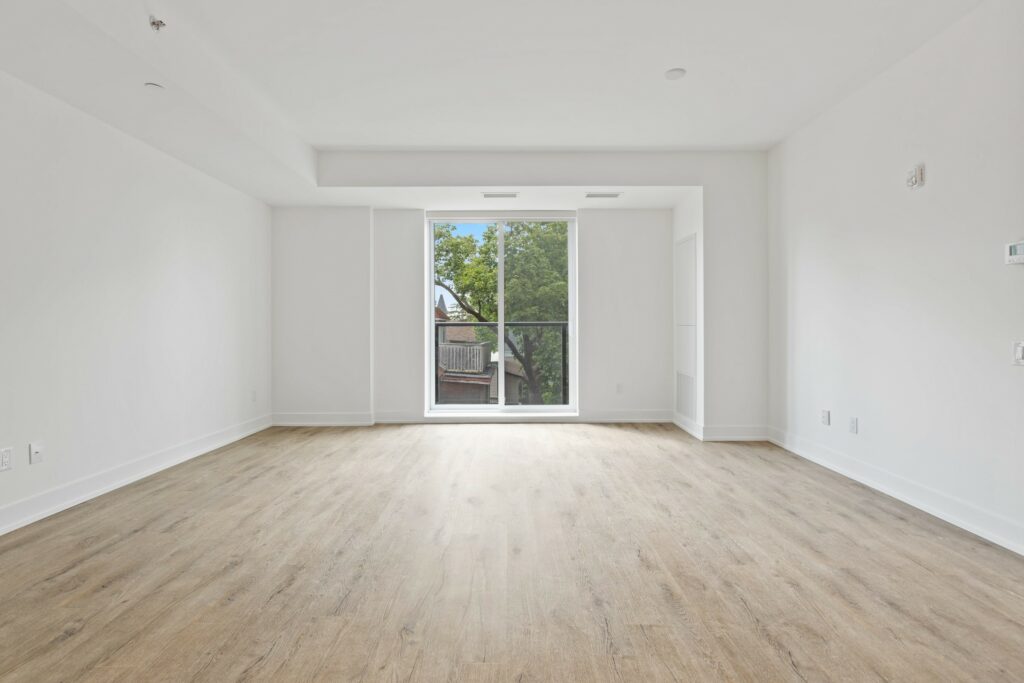 A completely empty home may seem like a blank slate, allowing potential buyers to picture both their belongings and limitless possibilities in the empty space. However, most buyers aren't visionaries, and a blank slate doesn't necessarily translate into an easier staging and showing experience. On average, a vacant home will sit on the market for 6 days longer than a house that is occupied. When it does sell, an empty house will sell for approximately $10,000 less than a comparable home whose owners have not yet moved, and have staged it appropriately.
Unfortunately, keeping your home from sitting empty when it is on the market may not be something you have a choice in, or something you can do much about. If your move aligns with a job relocation, or if you are selling an inherited property, it may be necessary to leave your house on the market without any of its furnishings. Luckily there are still some things you can do to increase your home's visual appeal even without the staging normally done with occupied homes.
---

Focus on Curb Appeal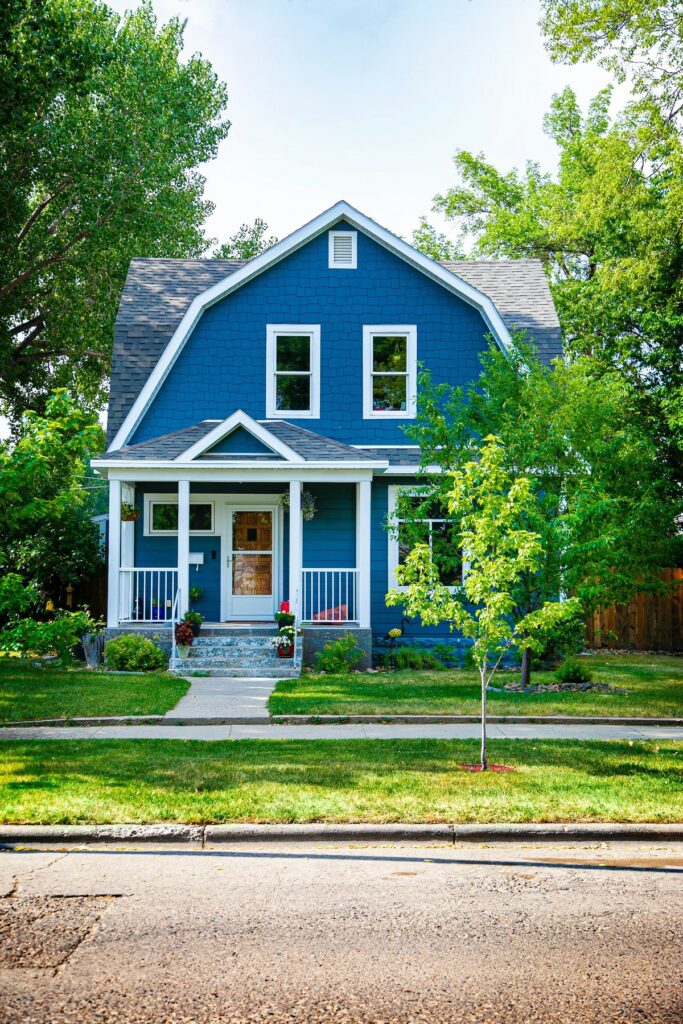 The first impression of your home, as seen from the street and entrance means even more when the interior is empty and unstaged. To maximize the exterior of your vacant property, make sure that you stay on top of yard maintenance. This may mean hiring a reputable lawncare company to oversee the property, especially if you are conducting the home sale remotely. Luckily, research indicates that lawncare has a 352% return on investment when it comes to the selling price of your home, so it is an expense that is well worth it. In addition to keeping your grass cut, hedges and bushes should be trimmed and well-maintained, and the mulch surrounding plants and flower beds should be kept looking fresh and new. For an extra curb appeal boost, have your front door painted in a bold statement color that still fits with the overall look of the home. If you have a traditional brick home, consider painting your front door navy, green or black. If your home is more modern you can experiment with other brighter hues.
---

Make Sure Your Empty House is Actually Empty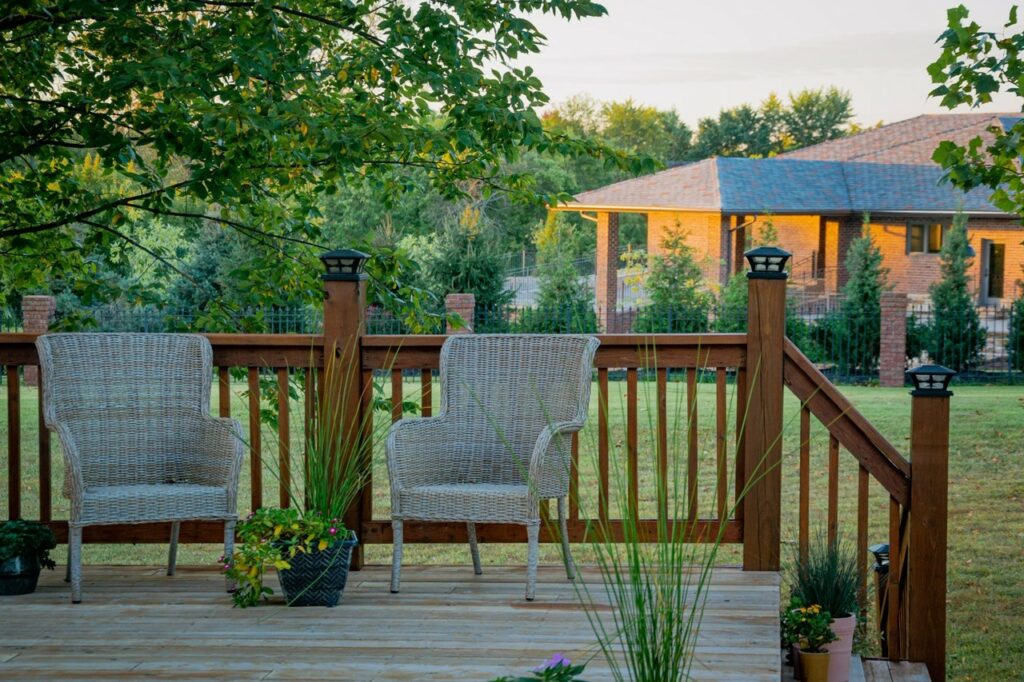 If you must vacate your property prior to selling it, don't leave any small items behind. One nightstand left behind in a bedroom or a few pieces of artwork left on an otherwise empty wall looks a bit haphazard, as if the property was abandoned quickly, and potentially even under suspicious circumstances. Experts agree – your best bet when selling your home is to have it perfectly staged, but their second choice is fully vacant, avoiding anything in between. Leaving a few random items behind looks messy and even lazy, detracting from whatever selling points your home may have.
If you are relocating prior to a sale, before you leave town, make a final sweep through the house checking every closet and kitchen drawer for any left behind items. Check the cabinets in kitchens, bathrooms and any built-in shelving. Don't forget to also check any outdoor storage areas you may have on your property. If you are remaining local during the selling process, avoid the temptation to use your otherwise empty house as a storage space for a few oversized or extra belongings. This also includes outdoor furniture or grills that you no longer want. If an item is in great shape and could be a benefit to a potential buyer, it is fine to leave it if it is noted in the home listing and pictures. If something is in disrepair and no longer good enough for you, it won't be good enough for the next occupant of the home either. Dispose of the items properly prior to leaving town. Again, your home should either be staged or empty, nothing in between.
---

Remote Control What You Can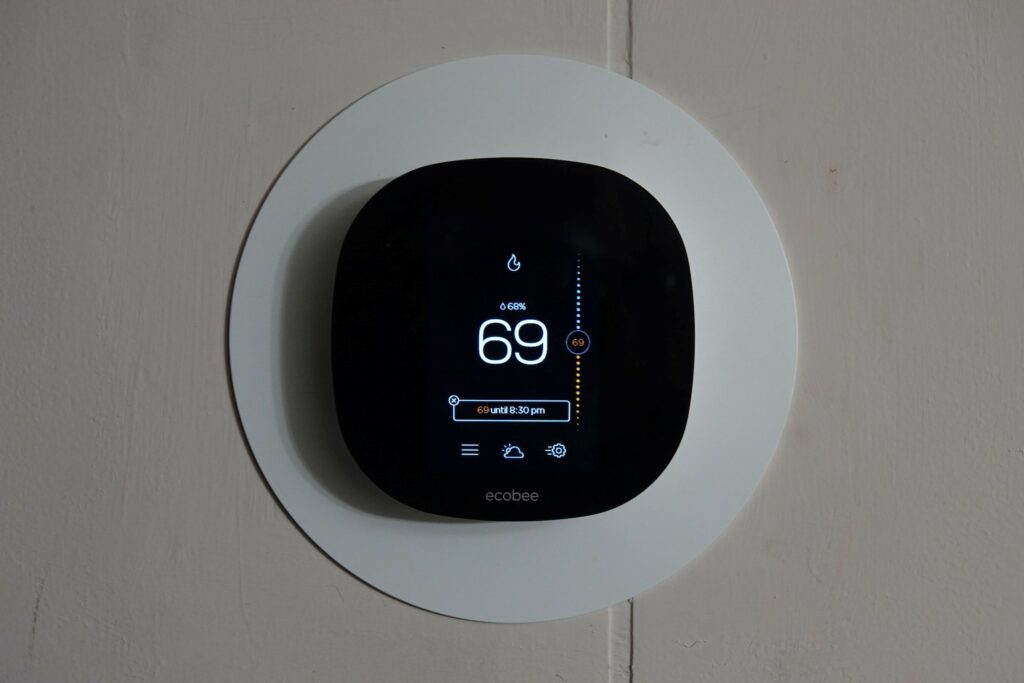 While we won't suggest outfitting a house you are selling in new connected devices such as smart thermostats and light switches, we certainly encourage you to make the most of these conveniences if you already have them. If it is possible to leave these items behind when you move, you should definitely consider doing so. A smart thermostat will allow you to maintain a comfortable temperature in your home both day and night, so that your empty home is prepared for showings any time of day, from early morning to later in the evening. Experts recommend you set the thermostat to 70 in the winter and 68 in the summer, to keep the air inside your home smelling and feeling fresh. Smart light switches and electrical outlets where lamps are plugged in can also be controlled from the convenience of your phone so that you can set the correct lighting and ambiance for the time of day even when you are nowhere near. This also allows you to give the impression that your home is not empty after all, an important safety measure.
---

Keep Your Home Safe
Prospective buyers aren't the only ones who notice it if you stake a for sale sign in your yard. Vacant properties are a huge target for break ins, and burglars can easily gain access to your home in order to scope out your remaining furnishings if your agent is hosting an open house. Luckily there are several steps you can take to keep your home safe during the selling process.
Ask Your Neighbors for Help: Nosy neighbors make excellent watchdogs, and they have a vested interest in keeping your property safe if they don't want to see their own property values slip. If your home is located in a subdivision or tightly knit community, ask a trusted neighbor to keep an eye on the property. With a quick call or text, they can alert you immediately if they see anything that looks suspicious on the property.
Invest in Smart Home Devices: The smart home devices we've already mentioned aren't just good for convenience – they can be a driving factor in keeping your home safe. And, most smart home devices can be easily moved from one house to another, such as the Ring doorbell or outdoor camera. That means once your vacant home sells, you can either remove them and take them with you to your new home, or leave them as part of the selling points listed for prospective buyers. Connected cameras are usually cost around $100 each, and when paired with a smart lock, they can help you keep track of people trying to enter your property and allow you the control of letting them in and locking up behind them.
Motion Sensing Flood Lights: Sometimes all you need to deter a potential crime is the ability to shine a bright light on what is happening. A motion-activated flood light installed near any access points to your home can quickly and easily call attention to activity on the property after dark, instantly deterring most crimes.
---
---

Schedule Regular Cleanings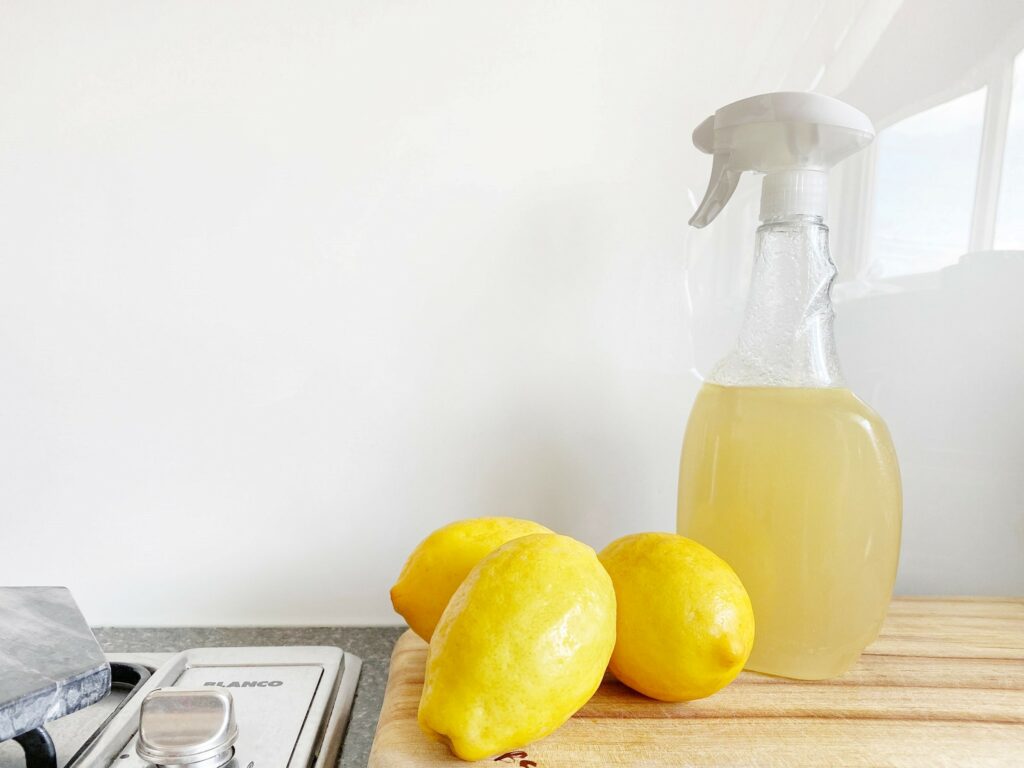 Anytime you move out of a home, you should have it professionally cleaned before the new occupants move in. If you have already relocated, you will presumably have already had a deep cleaning done prior to listing your home on the market. While your home is sitting empty, it will still continue to collect grime and dust, so regularly cleanings during the selling process are a must. Plan to schedule a cleaning company to come through every 2-3 weeks during this time. Even if you are remaining local, it is beneficial to hire someone to do this. A professional cleaner will know where to look for surprise dust build up and cobwebs, which are things that can make an already vacant home seem even less inviting. Empty homes tend to develop a stale smell as well, and these regular cleanings will go a long way towards remedying that problem.
---

Check Your Homeowners Insurance
Did you know that if a property sits vacant for more than 60 days, most homeowners insurance policies are no longer valid, or else they will need to be updated to include additional coverage? When a property sits unoccupied it carries a higher risk for vandalism and burglary. If your house has been vacant for awhile or if you are selling a recently inherited property, call your insurance company to find out what specific measures you need to take.
Selling a Home in Another City
Many of the points we have already mentioned make the assumption that you are selling your own home, but that you have simply had to move to another location, taking all of your furnishings, prior to the sale of your former home. But what if you are selling a property on behalf of an aging relative? Or perhaps you need offload a home left to you as an inheritance in a city you do not frequent. All of the services we have mentioned are things that can be coordinated for you by your local agent. Ask for recommendations for a lawn care service and a local cleaning company who can make sure you home looks spotless inside and out.