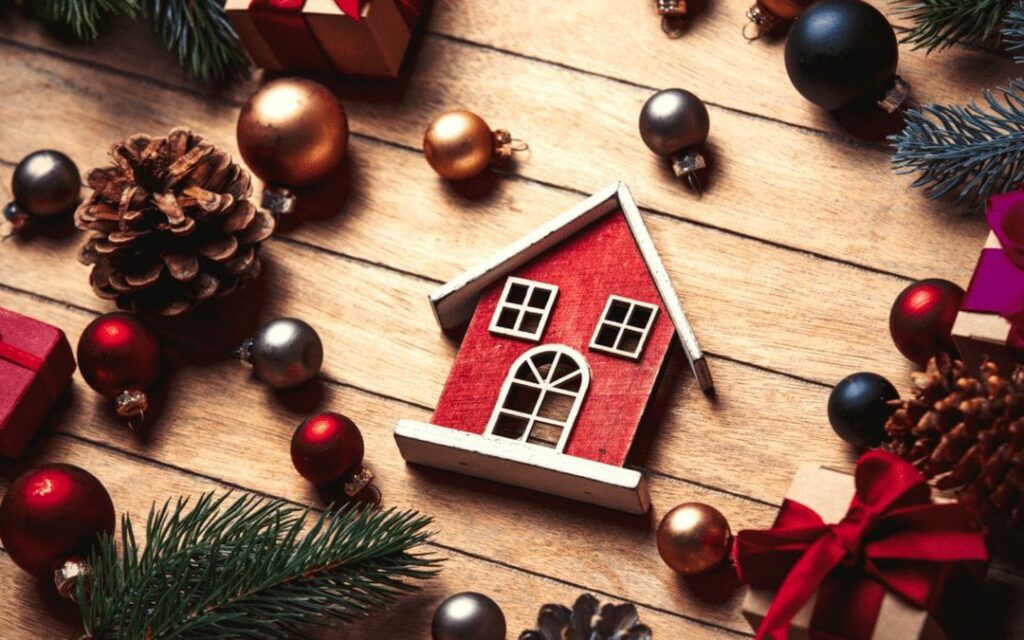 Mention to your friends and family that you are thinking of selling your home and you are sure to get plenty of advice. List your home in April or May – those are the best months to sell! Remember, there are always more buyers looking for a home over the summer than any other time of year! Don't bother listing in the winter – your house will look too plain against the cold and dreary landscape! No one is looking for a home during the busy November and December holidays!
Yes, we've heard all of those lines as well. While we have to acknowledge the trend in more buyers and a hotter home sales market in the spring and summer months, we can assure you that there are still plenty of buyers looking for a home during the final months of the year. With the explosive housing market we are seeing currently, it's always the right time to sell, and in fact, many of the buyers who began their home search back in the spring are still actively in the market, searching for the perfect home.
---
But does this mean you can, or should, go crazy with holiday decorating? Not quite. You can feel free to decorate your home tastefully while enjoying the holidays at your home, but we suggest you follow a few simple tips to combine your holiday spirit with a perfectly staged home guaranteed to help you sell.
Plan Your Strategy Before You Decorate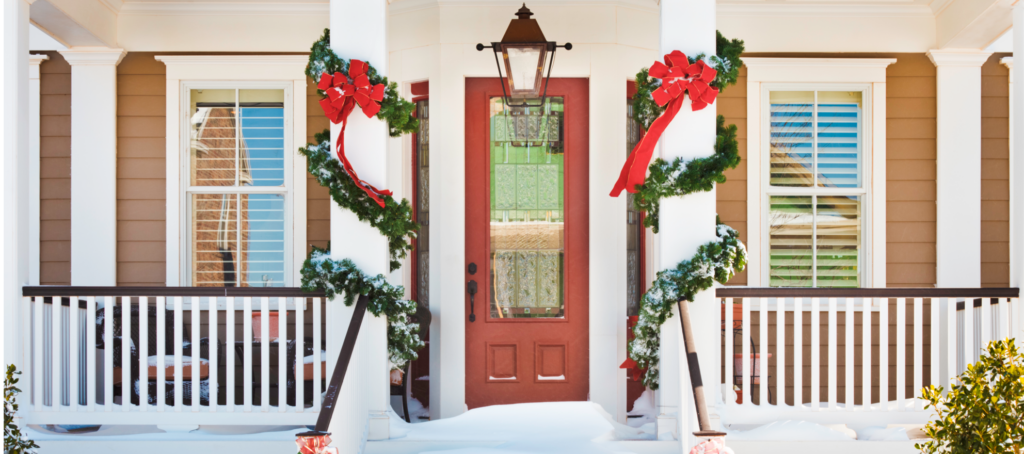 Before you unpack your tree or hang your first light, speak with your agent and make an appointment to have them visit your home. It will be easier to market your home if your agent can see what it looks like during a non-festive period first. Go ahead and work through any decluttering and staging tips you are given, and discuss what holidays you will be celebrating and what decor you plan to showcase. Your agent can help you with ideas for placement of holiday items in a manner that will not detract from the year-round beauty of your home.
---
It is also important that you your listing photos be taken before you begin decorating. This will allow buyers the unique opportunity to see two versions of your home. Seeing it without all of the holiday decor will allow them to visualize their own life inside your walls, while also showcasing the possibilities for their own future holidays there.
At the beginning of the process is also a good time to discuss with your agent your schedule over the holidays. Will you be out of town for a week at Thanksgiving? Hosting several dinner parties throughout Hanukkah or Christmas? Even during the busy holiday season, you and your agent should be able to determine when the ideal times for showings and open houses will be.
Take a Minimalist Approach
If you normally put up a tree in every room, take a break from the work of decorating this year and limit yourself to one tree in a commonly used room where you will still enjoy it. Use the time you would have spent decorating additional trees wisely – this is the ideal time to sort through all of your seasonal decor and purge what you will not be taking with you when you move.
Do you generally purchase a majestic and towering real tree for your holiday decor? Think smaller this year. Even if you have the perfect spot for an eight to ten foot tree, perhaps a six foot version would be better suited to your limited decorating while selling. Better yet, if you can tolerate the idea of parting with your authentic live tree, experts recommend going the artificial route while selling, due to allergies experienced by some potential buyers.
The same philosophy holds true for the other ways in which you may choose to decorate. With your house on the market, this is not the year for a giant outdoor light display. Keep in mind that even though buyers will likely visit your home for a showing during the day, many also do a drive by at night to see what your home looks like in all scenarios. The landscape and uplighting you already have will give them a better idea of what their prospective new home will look like in the evening. Plus, all of those outdoor displays tend to look more like yard clutter during the day.
---

Make Your Mantle the Center of Attention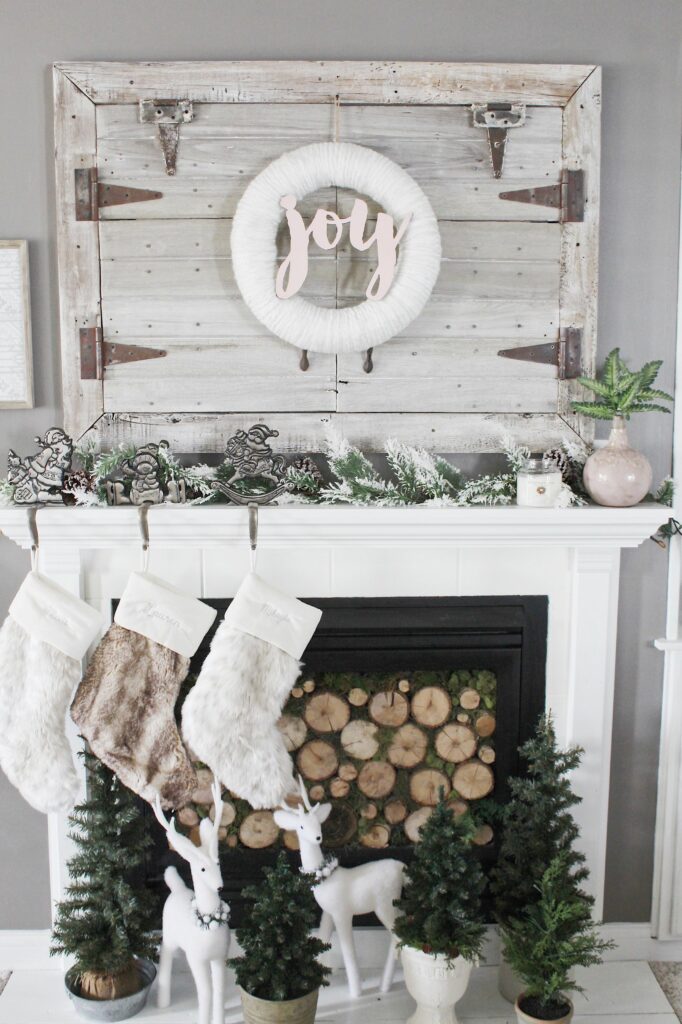 If you simply must take one place to go all out with your decor, make your fireplace and mantle the center of holiday attention. If your mantle normally houses family photos, it may look bare after these have been removed for listing photos and showings. Filling the space with holiday decor may actually work to your advantage in this case as it will keep the area from looking overly bare. If you are hanging stockings from your mantle or around your fireplace, make sure they do not appear to be mismatched or dated. Stockings should be all the same color, shape and size to create a more cohesive look. Single initial monograms are fine but avoid using stockings with full names as this over personalizes your home.
---

Make Sure You are Not Using Personalized Decor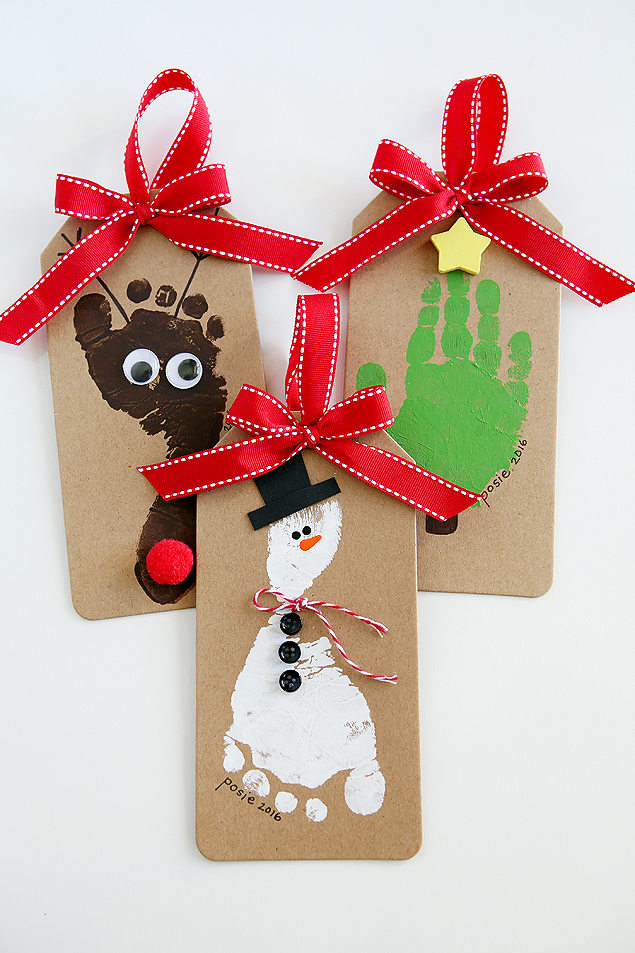 If your house is on the market, this is not the year to display your Christmas cards on the mantle or counter, especially those that feature family photos of your loved ones and friends. Even cards that do not appear overly personal should be stashed away, so as to not let it appear that you have let mail pile up. Your beloved cards might appear to be clutter to buyers who are not familiar with the tradition. You will also want to skip putting out any of the handmade ornaments that likely decorate your family tree. Those school project handprints and similar items are wonderful family heirlooms and mementos, but they should remain packed away in storage for this year.
---

Limit Possible Allergy Triggers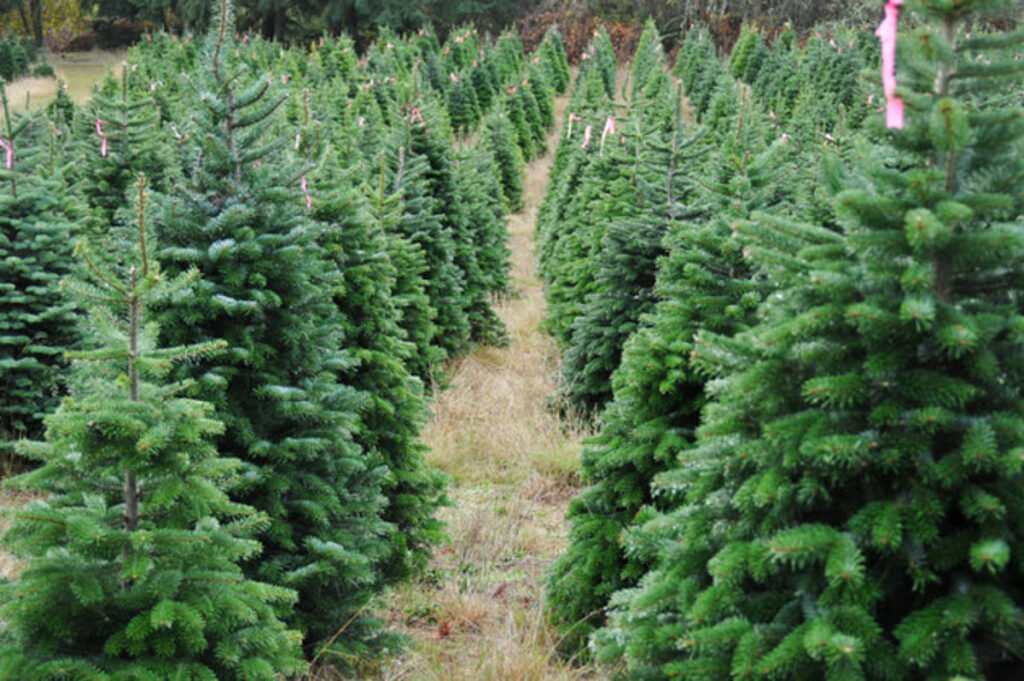 As we mentioned earlier, live trees and wreaths are not ideal when your home is on the market, because many people are sensitive to these outside elements. You don't want to lose a sale because someone only associates your house with a sneezing fit and runny nose. The same is true for other scented holiday decor items. It is often recommended as a part of home staging to leave a neutral scented candle burning when you expect a showing. Resist the urge to replace a fresh, basic scent with an overly perfumed holiday candle. A hint of spice, similar to a homemade pumpkin pie fresh from the oven, or a sweet vanilla scent like freshly baked sugar cookies is as festive as you really need to get with your holiday candles. Avoid heavy cedar scents or apple cinnamon versions where the cinnamon scent is too overpowering.
---

No Christmas Carols, Please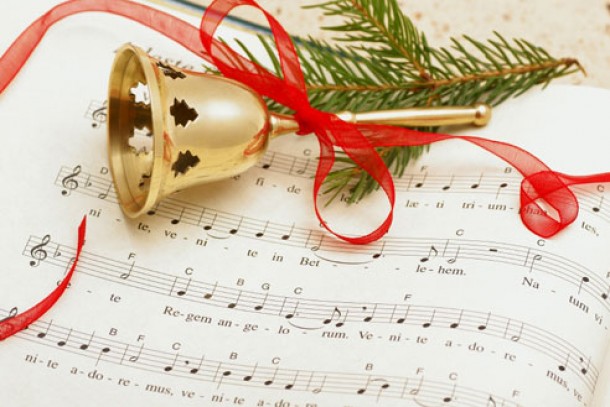 Believe it or not, the sounds of Christmas carols piped into your home actually has a negative effect on sales. Experts have found that too much Christmas music, particularly if played early in the holiday season (think before Thanksgiving) can actually cause higher levels of stress. Perhaps it reminds people of all the shopping they still need to do, or maybe for some people they are simply getting tired of the same songs playing in all of the locations they frequent. It's also helpful to remember that not everyone who will be viewing your home celebrates the same holidays as you, and carols are something that tend to be very specific to Christmas, whereas a decorative wreath or a potted poinsettia might not come across as overtly Christmas-themed.
---

Consider a Winter, Rather than Holiday Theme
Another way to get your home into the seasonal spirit is to decorate with a purely winter theme, rather than a holiday specific one. Buyers of all cultures and religions are likely to feel more welcome if no particular holiday is spotlighted. Use more white, silver and blue in your decor instead of traditionally Christmas reds and greens. Artificial greenery is still a nice touch, since evergreen cedars and pines are as associated with the winter months as they are with Christmas. String garlands that feature white flowers and silver ornaments along stairways and use snowflake designs for decorative linens.
---

Keep the Presents Stored Out of View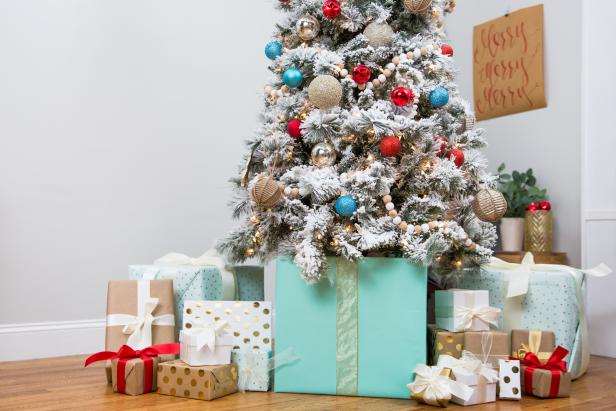 Why does it matter if you have presents under the tree, if only well-intentioned prospective buyers will be entering your home? Keep in mind that the holiday season is also a time of year when crime spikes. Especially if your agent is recommending an open house, you'll want to place tempting valuables out of sight. While it is extremely unlikely that anyone with nefarious intentions could make their way into your home, thieves have been known to use the excuse of a showing or open house to sneak a glimpse inside homes that they or an associate may return to rob later. If valuable gifts are out in the open, your home will seem like a much easier target than one where they would have to hunt for the holiday goodies.