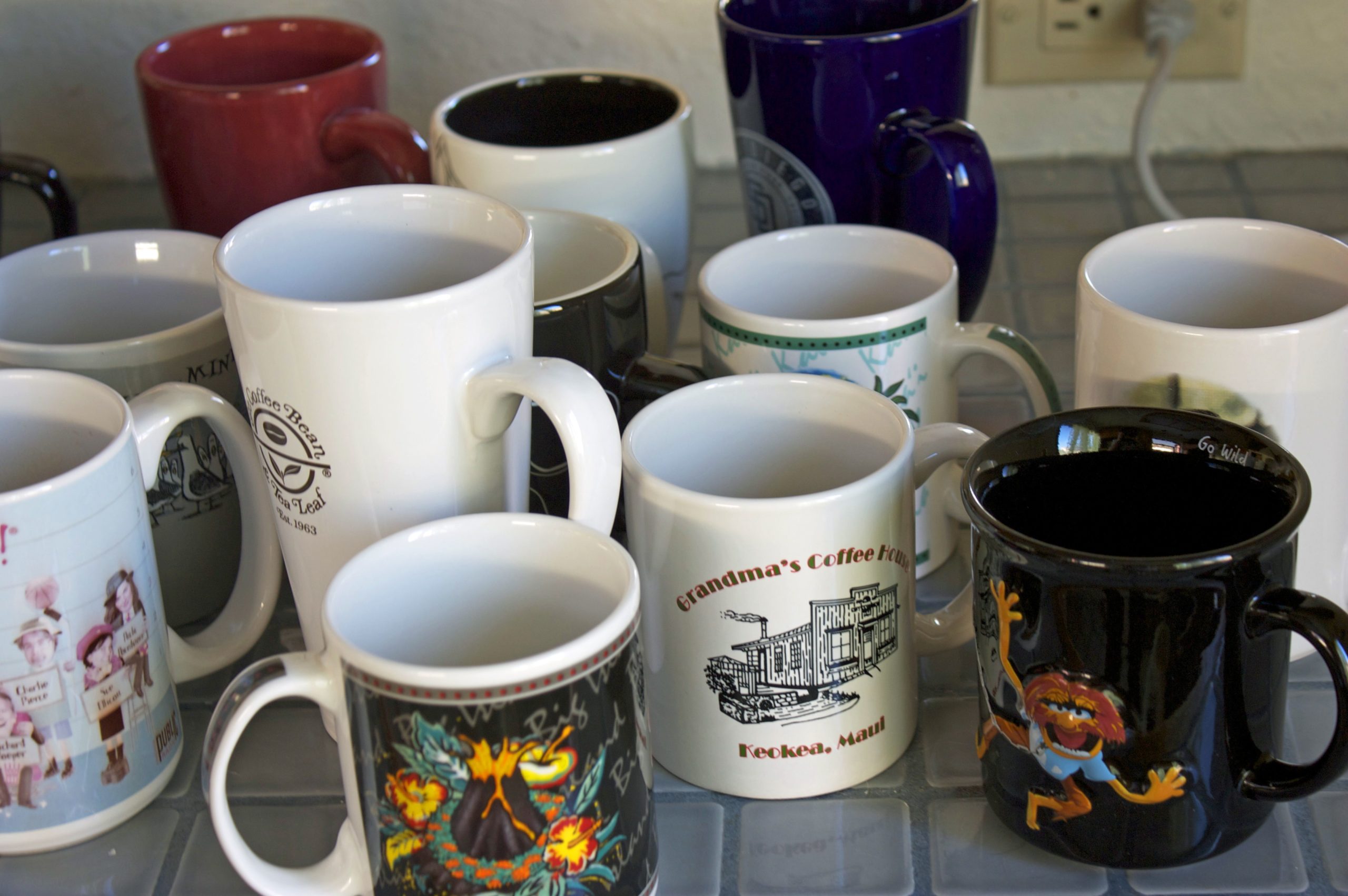 If spring is for cleaning, fall is for decluttering. As the summer days slowly fade away, now is a great time to start planning what room to tackle first and how to organize the treasures that remain after the purge.  In anticipation of decluttering, why not take a little time now to toss out some of the items that definitely won't make the cut?  Read on for our suggestions on what to go ahead and toss.
---

Take Out Menus, Coupons, Flyers
Many of us have a paper pile or junk drawer where we toss the coupons and menus that arrive with out Uber Eats delivery. But let's be realistic – how often do you use them, or even look at them again? Most of us are much more likely to view a restaurant menu online, and very few coupons are used before they expire. Those home improvement flyers you find in your mailbox may spark a great idea for your next project, but most likely you'll be using the internet to research contractors rather than remembering the flyer. Go ahead and toss this paper clutter into your recycle bin.
Lonely Sheets and Socks
If it doesn't have a match, get rid of it. If you have gone through more than 1-2 laundry cycles without locating the match to a sock, cut your losses and toss it out. The same is true for sheets – perhaps you have kept unmatched fitted and flats over the years thinking you might creatively match them to another partial set. Or maybe you were going to use them as a floor cover under a child's art project. If you have a stack of such sheets that have never been used for their intended purpose, go ahead and move them to a donate bin. It's better to send them where they will be used than continue having them take up space.
Water Bottles and Coffee Mugs
We tend to accumulate more of these items than we need because they are often given out for free by local businesses or at community events. Yet as with most things, we still gravitate to our favorites and only use a small portion of the ones taking up space in our cabinets. Next time you're waiting for a cup of coffee to brew or a kettle to boil in your kitchen, make a quick sweep and move to a donate box any bottles or mugs that are never or rarely used.
Out-of-Date Pantry Items
You'll quickly notice if something in your refrigerator has been forgotten and stayed past its expiration date, but boxed and canned goods in our pantries can live on for years, tucked behind a large canister or jar. Now is a great time to organize your pantry and check the dates on foods you do not use as often. Toss anything that is more than 6 months older than its "best by" date. Unlike refrigerated and fresh foods, the expiration date on shelf stable items is more of a suggestion, but waiting too long can result in taste and quality degradation.
Expired Medicines
After you finish your pantry, head to your medicine cabinet and first aid kits. Prescription drugs especially should not be used after their expiration date, but keep in mind you may need to take these items to a pharmacy for disposal rather than trashing or flushing them. Over-the-counter medicines, both oral and topical, can also lose their efficacy after a period of time.  Refresh your stash with new containers of antibiotic ointment, cortisone and burn creams, and check the dates on the pain relievers and antacids too.
Sewing Pile
Did you favorite shirt rip at the armpit? Did the zipper on your only navy slacks fail? Whether its a simple button to be sewn back on or a stack of items awaiting a trip to the seamstress, most of us have a spot in our closet dedicated to out-of-commission clothing items. How long has your stack been waiting on you though?  Make a commitment to take tackle this chore within the next three days (and stick with it) or face the fact that it's time to donate them.
---
Tackling these few tasks now will give you a head start on the full fall decluttering that will be here before you know it!