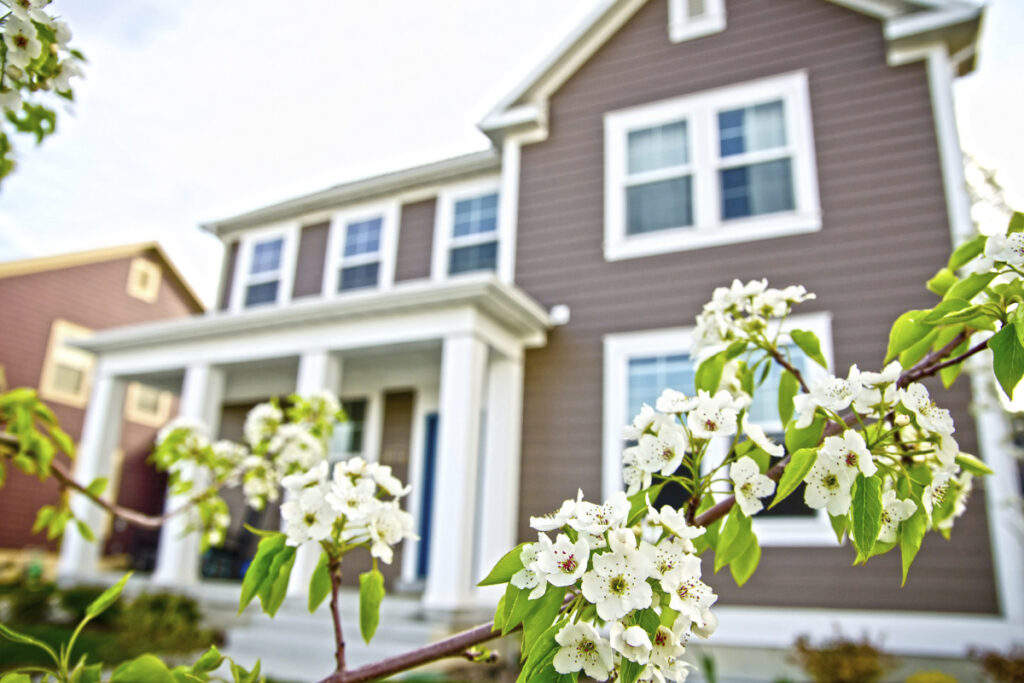 While you're enjoying the warmer temperatures and beautiful sunshine that spring in Atlanta is known for, don't forget about all the tasks around your home that need to be addressed now that spring has sprung. As it turns out, right now is the perfect time to check the status of many things around your home that need to be inspected on at least a yearly a basis. Whether it is removing blockages from your gutters before the heavy rains we sometimes see in late spring, or checking on the status of your roof before it bakes in the hot Georgia sun, there's no time like the present to tackle these tasks.
---

Check Your Shingles
Spring is the perfect time to examine your roof's shingles to see if damage has occurred throughout the winter. Storms and cold weather can be rough on your roof, but so can the storms that hit our area throughout the year so planning for an annual checkup is a great idea. Knowing the status of your roof can help you budget for its eventual replacement, allowing you time to gradually set aside money for this major home repair expense. Another reason why spring is the perfect time to perform this check is because the summer sun has a tendency to worsen any roof issues you already have. Any shingles that are cracked, buckled or loose, or are missing granules should be replaced before the temperatures rise much higher. If you are knowledgeable enough to identify common issues yourself, you might feel comfortable taking a look without calling a professional. However, keep in mind that many roofing companies will perform a basic assessment, and provide an estimate for repairs, at no charge to you. So especially if you have a multi-story home or a steep roof, consider leaving this job to a professional.
---

Inspect Your Attic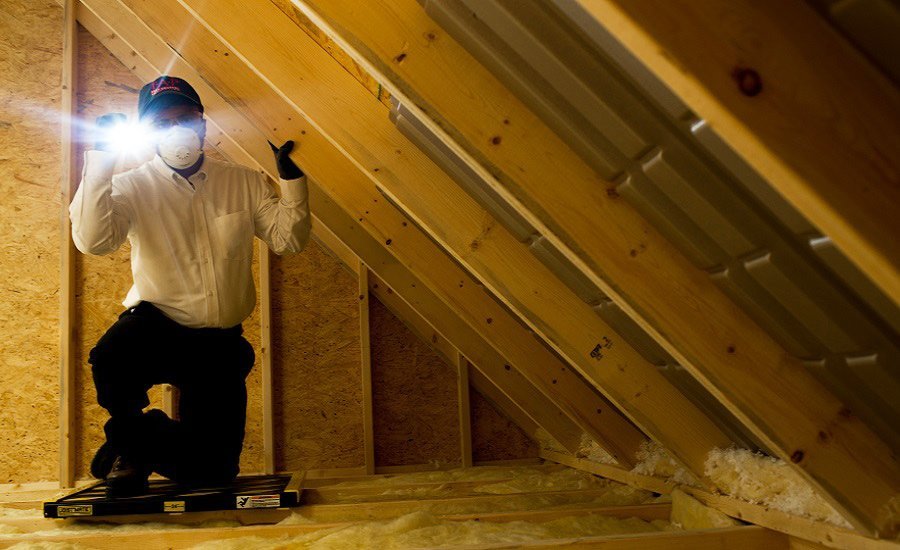 At least once each year you should carefully inspect your attic for damage, mold, and invasive insects, birds and rodents. In attics, mold often appears as gray or black blotches that appear to stain the insulation. Proper insulation and good ventilation is your best defense against mold growth in your attic, so look carefully for obstructions over vents, damaged soffit panels, roof flashing leaks and wet spots. When you perform this check, be sure to wear long sleeves and pants to protect yourself from the insulation.
---

Look Out for Small Leaks
You'll know immediately if a major leak is affecting your home, but small leaks can eventually lead to big headaches if they go unnoticed, and spring is a great time to check for these surprise issues. Go through each bathroom, kitchen and laundry room to check for leaky faucets, clogged drains and sweaty pipes. Check under the sinks to make sure connections on pipes and hoses are properly sealed, and check for any dampness around your washing machine and dishwasher. Moisture in these locations could signal that there is a problem with your appliance, not just a plumbing issue. In the laundry room you'll also want to check further for cracks and bulges in hosing along with any suspicious dampness.
Clean Your Gutters and Downspouts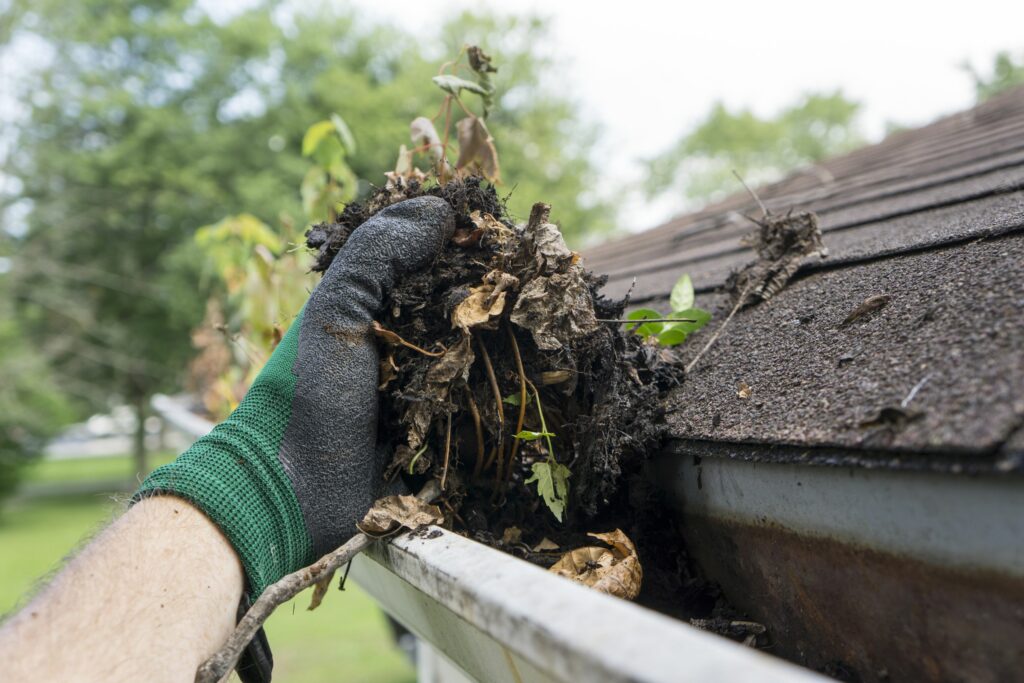 Clogged gutters and downspouts can cause numerous problems in and around your home. If water is not being carried away from your home properly, damage can occur to the house itself, the foundation, and to your lawn. Something as simple as a clump of leaves in a gutter can cause the wood trim the eaves of your home to rot, which can invite insects and rodents into your attic. We tend to receive a lot of rain throughout the spring in Atlanta, so this is the perfect time to make sure your gutters are free of debris.
---
Cleaning out your gutters can also help you know the situation your roof shingles are in as well. When worn shingles begin losing their granules, the substance ends up in your gutters. If you find the granules during your gutter check, chances are good you need to go ahead and call the roofing professional out for an evaluation.
Trim Overgrown Trees and Shrubs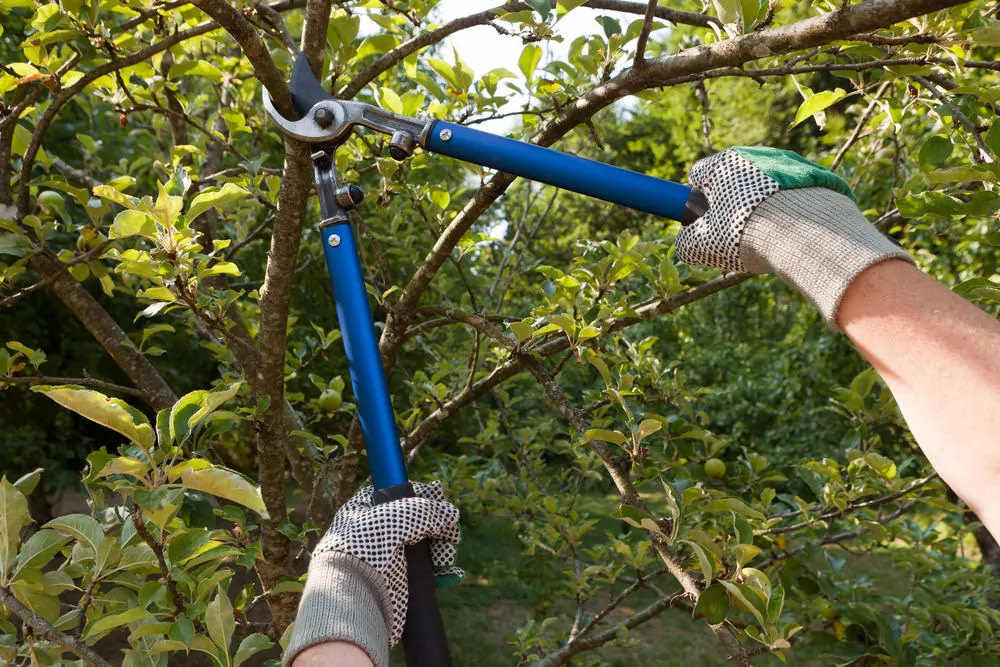 Spring is the perfect time to trim the branches of shrubs and trees that have grown to close to your home. You should plan to do this before leaf growth is so thick that you can no longer easily see individual limbs. Experts recommend that you keep branches trimmed 5 to 7 feet away from your house so they can't transmit moisture onto your roofing and siding. This will also help discourage squirrels and raccoons from trying to find ways to nest in your attic. When the limbs brush against your house they can also damage your paint, forcing you to repaint that side of your house earlier than you might have planned.
---

Examine Your Windows
Properly sealed windows are important year round, whether you're concerned with letting in the cold air of winter, or keeping in the air conditioner cooled air of summer. Setting aside one time each year to inspect the seals of all of your windows is a great idea both for your comfort, and your utility bills. Each window should be examined to check that any caulking and weather stripping you have in place has remained intact. Any seals that have been compromised are also at risk for letting in water, increasing the humidity in your home. If you have witnessed any condensation inside the glass on your double- or triple-glazed windows during the winter months, you may even need to have the affected window replaced.
Once you've made sure your windows are properly sealed, spring is also the time to thoroughly clean your windows, both inside and out. There are several commercial window cleaning agents on the market, but you can make your own using one cup rubbing alcohol, one cup water and a tablespoon of white wine vinegar. Use this mixture with a squeegee or soft cloth. Avoid using abrasive cleaners or a high-pressure spray washer to keep from scratching the glass or cracking the caulking around your windows. Spring is also the perfect time to remove and clean screens. Soak them in a mild detergent then lay them on a flat surface, such as your driveway, to air-dry before putting them back on your windows. Again, never use a high-pressure washer on screens, as this can damage the mesh.
Check for Cracks in Paved Areas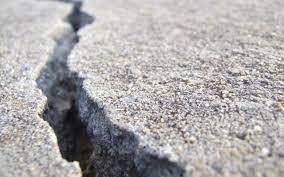 Freezing and thawing is rough on concrete and asphalt, and while you may not think of the metro Atlanta area as being cold enough to cause such issues, think again, Every time the temperature dips below freezing throughout the winter, your driveway could be freezing, especially if there is a high moisture content in the air. This cycle of freezing and thawing can cause your paved areas to crack. If your concrete shows signs of cracking, you can fill the cracks with a concrete crack filler or silicone caulk. Afterwards, you can power-wash and then seal the concrete.
---
The foundation of your home should be similarly inspected for cracks, which could mean water has penetrated your home's foundation. If you find any cracks in the foundation that are the width of a nickel or wider, you should consult with a foundation repair professional to determine what the best steps are going forward.
Clean Those Overlooked Areas
Whether you handle the cleaning in your home yourself, or hire a service to take care of the chore for you, there are likely parts of your home that are not being touched during basic, regular cleanings. Spring is the perfect time to pay attention to certain areas that are rarely remembered at cleaning time. Grab a cloth and a handheld vacuum to tackle the dust that has no doubt accumulated on the tops of wall-mounted cabinets. Thoroughly clean the blades of your ceiling fans and window casings. Go room by room and take down your draperies to be laundered or dry-cleaned. While your window coverings are removed, use a damp cloth to clean wood and vinyl blinds. You should also consider renting a carpet cleaner to deep clean all carpet and upholstery in order to remove settled dust, mites, and allergens. If you use a home cleaning service, this service is likely an add-on you can request in addition to your normal cleaning.
Smoke Detectors and Carbon Monoxide Detectors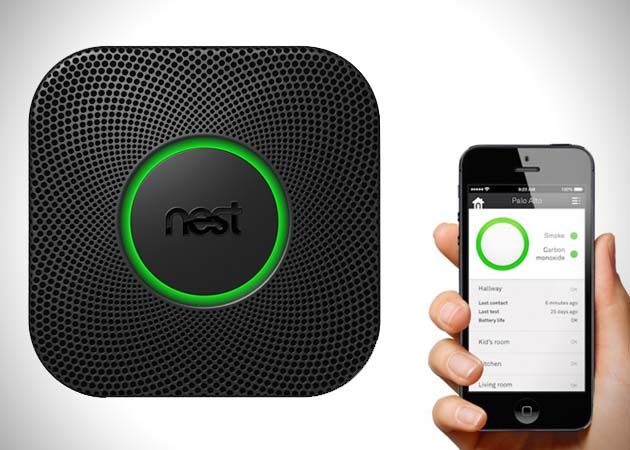 Batteries in smoke detectors and carbon monoxide detectors should be changed once each year. Make this a part of your spring cleaning and maintenance routine so that you never forget. You might also want to consider switching over to smart home detectors. These devices will send alerts to your phone so that you are aware of an emergency even when you are not at home, can be easily muted in the event of a false alarm, such as from smoke due to cooking, and can even light your path out of the house if a nighttime escape is needed. You can also opt to receive a voice alert prior to the siren during the device's monthly self-check so that you can mute unneeded alerts before the loudest sounds happen.