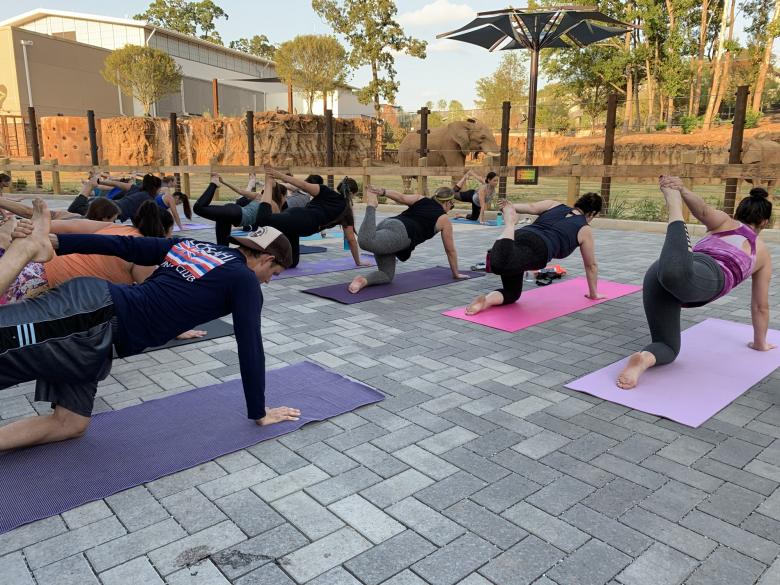 Stretch your bodies and relax your minds with an hour long yoga session held amidst the African Savanna at Zoo Atlanta. Classes are conducted by a certified yoga instructor, and a zoo educator will be available before and after each program to talk about the animals of the African Savanna and the zoo's conservation work.
In case of inclement weather, the program will take place inside the Zambezi Elephant Center, and with either location, Covid-19 safety protocols are being taken. All attendees will be spaced 6 feet apart and masks are required at all times, indoors or outdoors.
---
For more information and to register for an upcoming session, visit the
Zoo Atlanta Zoo Yoga event page here.
When: September 16th, October 21st, November 18th, December 16th
Where: Zoo Atlanta – 800 Cherokee Avenue SE, Atlanta, GA 30315