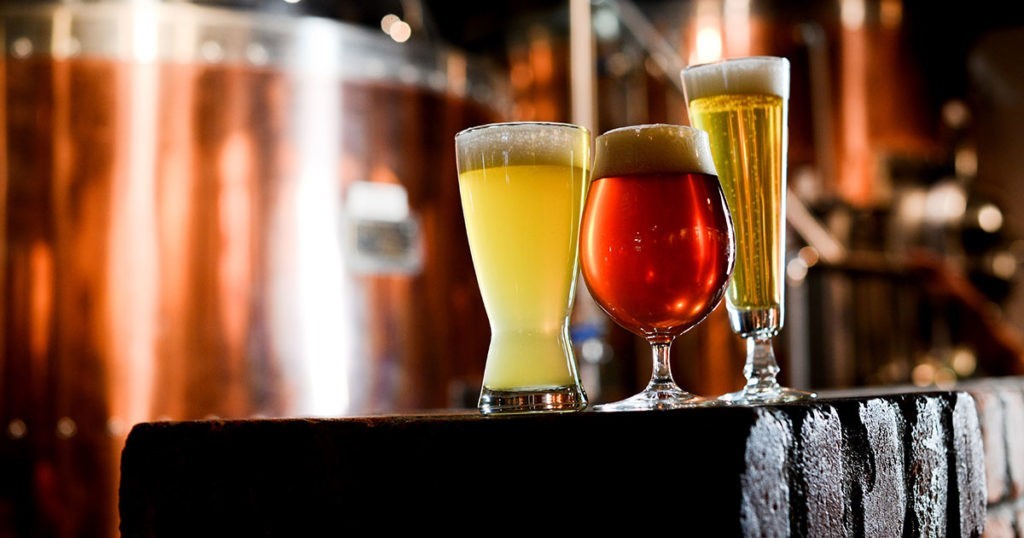 It's a pretty common joke around Atlanta right now – people faced with weeks and possibly months of staying home are hoarding the necessities, which appears to be toilet paper, hand sanitizer….and beer. So you might think that Atlanta's local craft breweries are weathering this economic storm well, since they can still package their product for wholesale deliveries to local grocery stores and beer stores. While that revenue stream is still functioning for most breweries, retail sales of packaged beer is only a fraction of the sales they have come to rely on.
Nick Purdy, president and co-founder of Wild Heaven Beer, was featured in a recent InsideHook article and explained why the current restrictions on public gatherings are so harmful to the craft beer industry:
---
"Pretty much every brewery in America that has a taproom has three main revenue sources. The first is wholesale that goes out to grocery stores, package stores and whatnot. Then there's what's called on-premise or where you're selling mostly kegs to bars and restaurants. Well, that category of business is essentially gone to zero. Our wholesalers have told us for the time being, they intend to order no kegs of anything from us since they have no need for them….and then you have taproom business, which for every brewery is significant in terms of profit contribution because you're selling it direct, so you make more money on all those transactions….so you've got two of your three main lanes of business have been either eliminated or just severely decimated."
For breweries still open to customers coming in and making to-go purchases, new sanitary protocols have been put in place that require both time and money to purchase sterilizing agents and disposable packaging. You also risk alienating customers by requiring many to wait outside so that no more than 10 are in the taproom at once making their purchases, and then you also have to make sure those waiting are not congregating in one place. The extra steps may be onerous at times, but they have allowed for continued sales, so it's more than worth the trouble.
To read the full article featuring Nick Purdy of Atlanta's own Wild Heaven, check out InsideHook here.
You can also support Wild Heaven by purchasing online gift cards, and by planning a trip to the brewery to restock your beer supply. They're even offering curbside pickup during their to-go hours, 1pm-6pm at the Avondale location, and 12pm-8pm at the new West End Beer Garden.
Wild Heaven Beer Avondale – 135B Maple Street, Decatur, GA 30030
Wild Heaven Beer West End – 1010 White Street SW, Atlanta, GA 30310

Other breweries in our area that you can help support:
Reformation Brewery – 105 Elm St, Woodstock, GA 30188
Jekyll Brewing – 2855 Marconi Dr #350, Alpharetta, GA 30005
Variant Brewing – 66 Norcross St, Roswell, GA 30075
Glover Park Brewing – 65 Atlanta St SE, Marietta, GA 30060
Ironmonger Brewing – 2129 Northwest Pkwy SE Ste 105, Marietta, GA
Contrast Artisan Ales – 5504 Peachtree Rd, Chamblee, GA 30341
Tucker Brewing Company – 2003 S Bibb Dr, Tucker, GA 30084
Atlanta Brewing – 2323 Defoor Hills Rd NW, Atlanta, GA 30318
Scofflaw Brewing – 1738 MacArthur Blvd NW, Atlanta, GA
Second Self Brewing – 1311 Logan Cir NW, Atlanta, GA
Steady Hand Beer Co. – 1611 Ellsworth Industrial Blvd NW Suite F, Atlanta, GA 30318
Monday Night Brewing – 670 Trabert Ave NW, Atlanta, GA
Orpheus Brewing – 1440 Dutch Valley Pl NE, Atlanta, GA
Three Taverns Brewing – 121 New St, Decatur, GA
Sceptre Brewing Arts – 630 East Lake Dr suite E, Decatur, GA 30030
Schoolhouse Brewing – 840 Franklin Ct Suite 100, Marietta, GA 30067