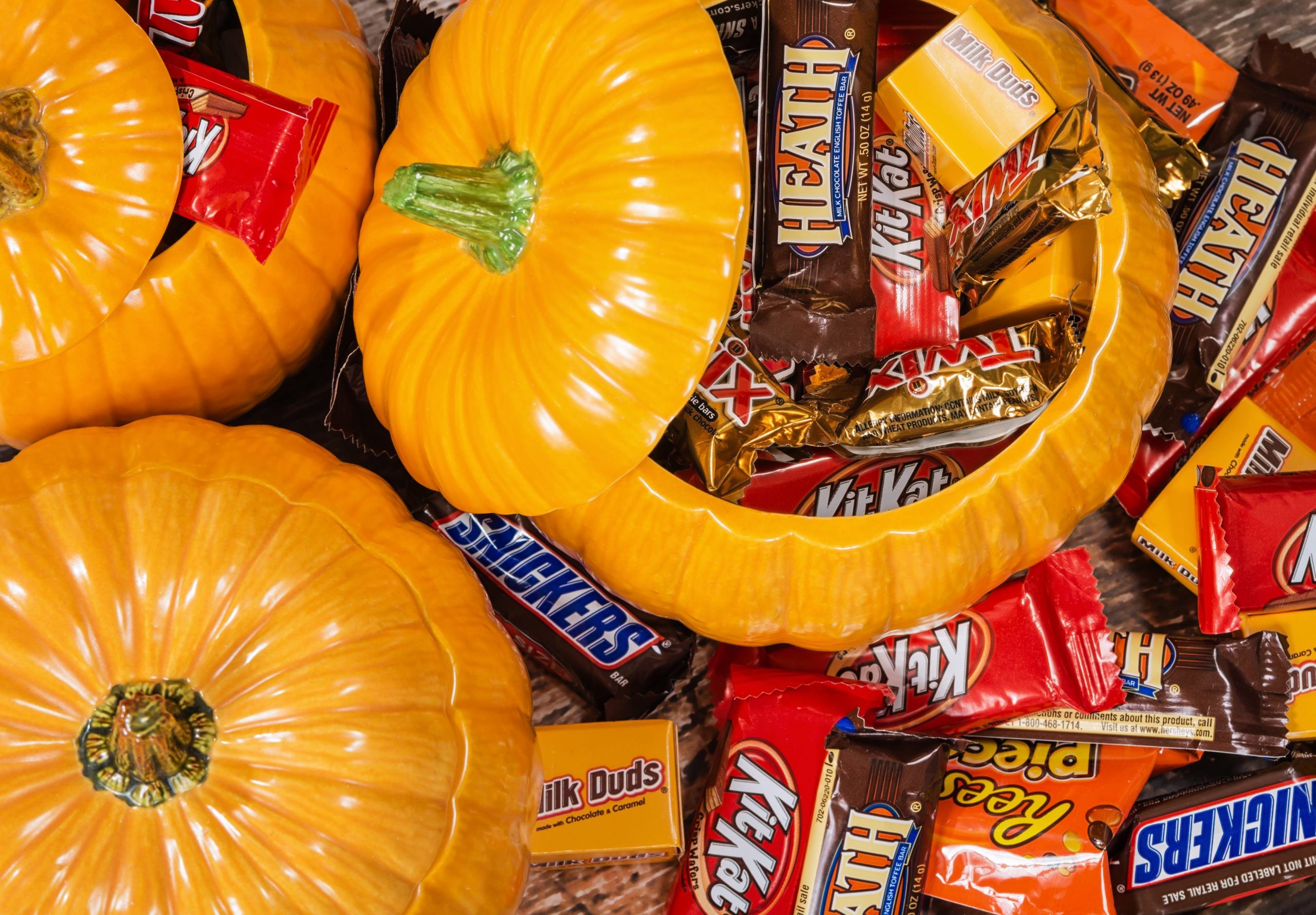 Are you already dreading the leftover Halloween candy that will be crowding your cupboard for the next several months? Halloween is just over a week away and most of us are doing the candy math, trying to decide how much we should buy so that our bowl never runs empty, but we also aren't left with mountains of candy come November 1st. This is especially important if you have young trick-or-treaters yourself, who often find the sport of candy gathering so enticing they come home with more than they can handle. If you're wondering what you can do with your candy overages, here are a few suggestions.
---

Take it to the Dentist
Many local dentist offices, either as part of the national Halloween Candy Buy Back program or independently, accept donated Halloween candy in their offices in the few days after the holiday.  Children receive toothbrush and toothpaste goody bags and sometimes coupons to local restaurants in exchange for their donation.  The candy is usually then shipped to overseas troops as a sweet reminder of home, to be enjoyed by adults who are often more diligent in their brushing and flossing habits, along with their sugar intake limitations.
Deliver to the Ronald McDonald House
Local Ronald McDonald House charities welcome donated Halloween candy. Families of hospitalized children enjoy the sweet treats, and its an especially thoughtful gift to those siblings who are unable to go trick-or-treating themselves due to the medical crisis taking place in their families, and to patients who are able to enjoy the treat but aren't able to go out themselves due to medical treatments. The Atlanta Ronald McDonald House is located near Emory University.
Save it for Christmas Crafts
If you haven't added making a gingerbread house to your family's Christmas traditions, why not give it a try.  Stash the leftover candy out of sight until December then try your hand at this sweet craft. Hard candies make the best long-lasting decorations, but use your imagination! As long as the house will be stored in cool place, even chocolate candy can hold up throughout the season.
Surprise Treats Around Town
Keep a bag of treats in your car and give it away whenever you see someone who could use a smile. The cashier at the parking garage, janitor at your office, Uber or taxi driver, the person working on the utility box in your neighborhood – offer a few pieces of candy to someone to brighten their day while lightening your load.