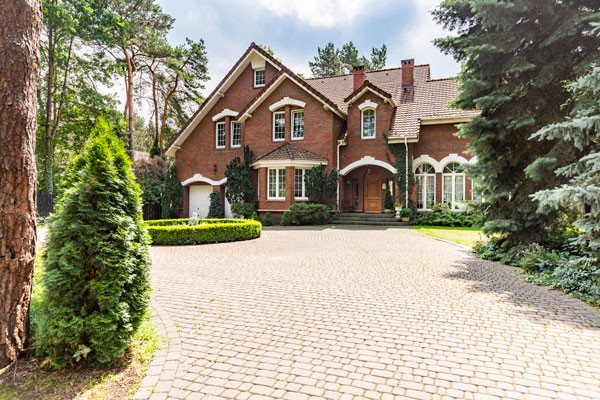 There's a lot of advice out there about decluttering and downsizing, but what about those of us who are upsizing? Moving into a larger home than you have lived in before has its own issues, but also has many exciting opportunities for decor and design. The best advice we can give though? Use patience when deciding how, when and with what to fill up your new home. There's no need to jump the gun on furniture and decor!
---

Close First, Furnish Later
You may be tempted to hit the furniture stores and pick out paint colors as soon as your offer has been accepted, but it's a good idea to wait until after the closing date to settle on any new furnishings or decor. There are many ways that a home sale can go south, from falling through completely to a simple delay in closing. You don't want to be stuck putting newly purchased furniture in storage while you go back to the house-hunting phase, or while you wait for a rescheduled closing date to arrive. Feel free to window shop and peruse Pinterest for ideas, but wait until the house is officially yours before making any big purchases.
Take Your Time
After squeezing into a smaller living space for awhile, you will probaby be anxious to put all of your new living space to proper use. But what's the hurry? You'll likely be in your larger home for many years, so you have plenty of time to make sure you are choosing decor and furnishings that will make you happy for decades, not just for right now. Spend some time living in your new home first and deciding how the larger space will best work for you and your family. You may decide after a few months that a spare bedroom would serve you better as a man cave, home office or crafting room. Your home's previous owners may have used a formal living room as an office or library, but you may have more need for a children's play area, so a new desk or large bookcase may not make as much sense down the line.
Watch Your Wallet
You've just made a major purchase, and likely have a larger mortgage payment to show for it. Allow yourself a few months to adjust to this financial change before making any other large purchases. A larger home will likely mean higher utility bills as well, with more space to heat and cool, and if you pay a cleaning service, you can expect that bill to increase as well since you are likely adding additional rooms or levels. It's a smart move to take a few months to get used to these increased bills before spending a fortune on furniture and home decor.
Prioritize Common and Frequent Use Areas
Finally have the perfect basement for a home theater room? Is your new giant backyard just screaming to have a pool put in? Those are wonderful upgrades that you should definitely consider…..eventually. Place those plans on the backburner until you've furnished the spaces you spend the most time in, and that you will use for guests. Wherever your family spends most of their time should get your attention first, so make sure those bedrooms are cozy, the breakfast nook is ready for family meals and homework, and that your family room is comfortable for watching your favorite movies and TV shows. Once your high traffic areas are decorated and furnished, then you can move on to the exciting new plans you have for your home.
---
Check out some of our previous blogs you may have missed!