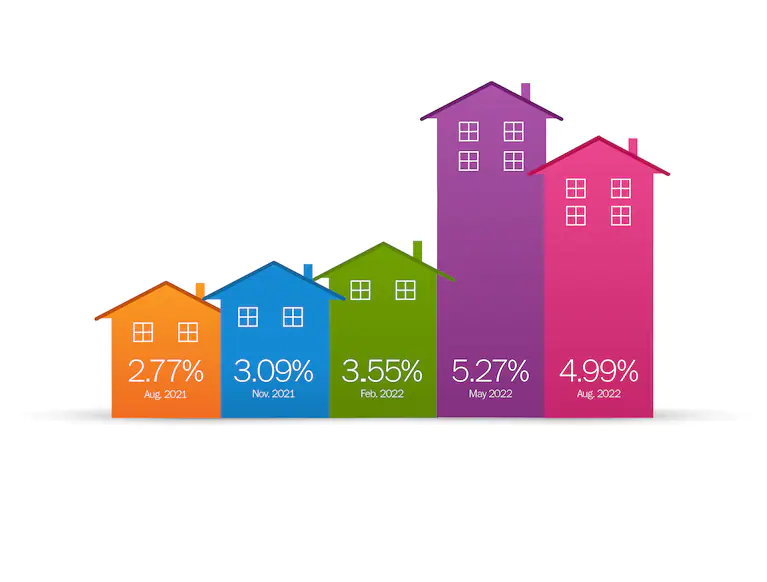 The current debate among economists and lay people alike is, are we or are we not headed into a recession? Inflation is currently higher than it has been since the 1980s, which often signals a recession is either here or on the way. On the other hand, wages and salaries have increased nationally – they are up 5.3% over June 2021 numbers.
In response to the current economic situations facing the nation, the Federal Reserve has been raising interest rates. However, it appears these increases are not here to stay, at least not consistently. According to this article from the Washington Post, mortgage rates surprised everyone this week, by actually falling below 5% for the first time in four months. The latest data shows that rates are now 4.99%, after rising to 5.3% just one week ago, showing that there is still much volatility in this particular sector of the economy.
---
What's next on the horizon for mortgage rates? For now, most economists are predicting continued volatility, with rate fluctuations continuing based on key economic data, such as labor and personal spending, along with geopolitical concerns.
Read the full Washington Post article here.