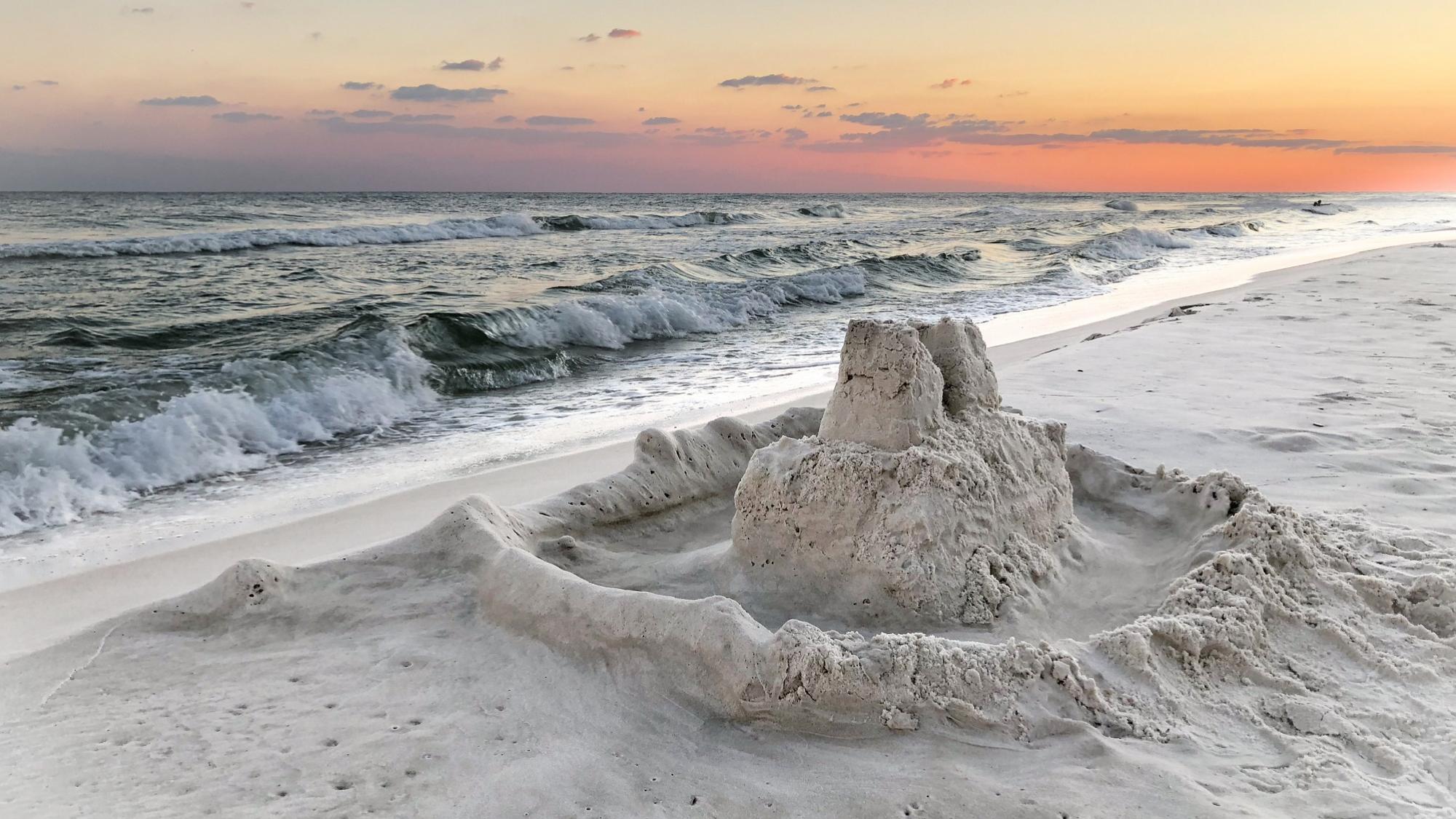 School is out and the summer vacation season is in full swing! We can't think of anything better right now than a few days of relaxation and sun on a sandy beach….but we're not the only ones with the same idea. Many of the south's most beautiful beaches are quite crowded this time of year.  If you're wondering where you can catch some waves (or even some Zs) without having to battle the crowds, check out our suggestions for quiet, underrated beaches, located 6 hours from Atlanta or less!
---

Cape San Blas, FL
If your main concern on vacation is being able to relax with your four-legged friend, head to the 10-mile stretch of dog-friendly beaches at Cape San Blas on Florida's gulf coast. The crowds can be found further north in Panama City Beach and Destin, but the sands are just as white and the waves just as enticing in Cape San Blas, where the shore is dotted with beach homes and low-rise condos rather than high rise hotels. There are plenty of dining and shopping options in nearby Port St. Joe, so stock up then come relax away from it all.
Dauphin Island, AL
Claiming the title of "Sunset Capital of Alabama" Dauphin Island is located at the entrance to Mobile Bay. With more private rentals than large hotels and long stretches of undeveloped beach, Dauphin Island is a quieter alternative to the busier Gulf Shores and Orange Beach tourist areas.  The area is a favorite of bird watchers, and nature buffs of all ages will enjoy the local estuarium where you can learn all about the sea life of the Gulf Coast.
Edisto Beach, SC
Only 700 people live in Edisto Beach year-round, and their determination to leave their beach town under-developed and uncommercialized makes a trip to Edisto a truly quiet and relaxing experience. A perfect place to explore nature, you can watch the dolphins play just off the shore or trace the tracks of turtles travelling from nest to water. Ride your bike up and down the beach, take a guided boat tour of the nearby inlets and smaller barrier islands, then play a round of golf. Or, simply sit under a moss-draped oak and admire the solitude and beauty.
Fernandina Beach, FL
Located on the northern tip of Amelia Island, Fernandina is Florida's "first beach" – the first beach you encounter when heading south from the Georgia state line. The historic downtown area offers plenty of options for shopping and dining, but the beaches of the Fort Clinch State Park are only lightly-travelled, giving a vacationer the best of both worlds in terms of convenience and serenity. Visitors are likely to find a special souvenir when visiting Fernandina Beach, as there is an almost endless supply of shark teeth to be found by intrepid hunters along the shore.
Ossabaw Island, GA
Ossabaw Island is located only 20 miles from Savannah, and yet, many visitors to Georgia's barrier islands never even consider visiting it, opting for the more popular islands like Jekyll, St. Simons and Cumberland. This isn't surprising when you consider the lengths you must go to in order to reach the island. But trust us – it's worth it! With no bridge from the mainland and no ferry service, you can only reach the island via private boat, and you may only spend the night if you've made arrangement beforehand with the nonprofit Ossabaw Island Foundation. Once ashore be on the lookout for alligators napping on the beach, wild boars hunting down their dinner and feral donkeys eyeing their human visitors curiously.