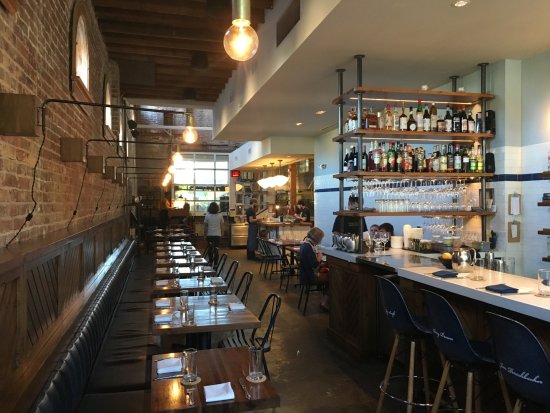 From providing free meals to their newly unemployed restaurant business comrades to donations to local charities, Atlanta restaurants are helping others during this time of uncertainty in their industry. Dining rooms across the city sit empty while restaurants convert to takeout and delivery only, in an effort to stay open and avoid mass layoffs of their workers. But not all restaurants have been able to make this transition easily, and for most, this business model does not allow them to maintain their full staff. Layoffs have become an unfortunate reality. However, this has also opened the door to some amazing acts of support and giving.
---
As featured in a recent article from Eater magazine, Staplehouse has combined forces with
The Giving Kitchen
to launch "The Giving Soup Kitchen" at their Edgewood Avenue restaurant. It's meant to provide meals (at no cost) to out-of-work service industry people caught in the wake of abrupt layoffs. The Giving Kitchen is not new to Atlanta's restaurant scene – it is a nonprofit organization started in December 2012 to provide emergency assistance to Atlanta's food service workers.
According to the Staplehouse website, "The immediate goal is to provide meals at no cost to food service workers directly affected by this crisis who cannot work. These meals will be prepared by our team in an effort to keep them employed while doing what we love so much." Rather than continue operation to the public through to-go orders, Staplehouse is providing 50 takeaway meals each day, reserved via email. They hope to increase that number, and are accepting donations of cash and to-go packaging.
To read more about Staplehouse and their efforts to support Atlanta's food industry workers, along with charitable giving by other local restaurants, read the full article in Eater magazine here.
Staplehouse – 541 Edgewood Avenue SE, Atlanta, GA 30312