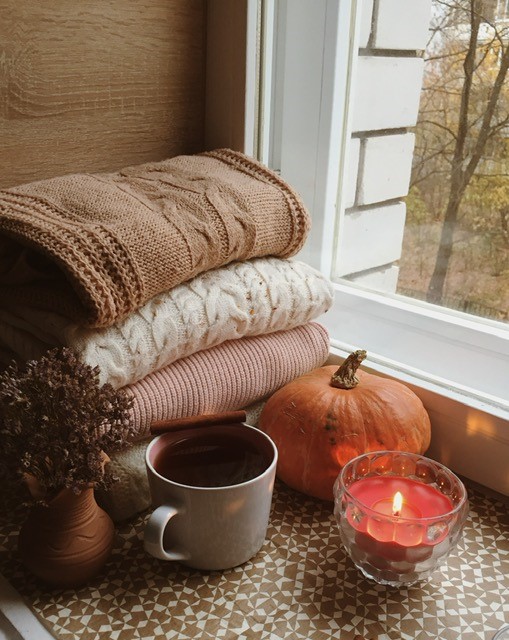 In the current real estate market, it seems that the only rule is that there are no rules! That's why even though you have likely heard it said many times that you should not list your home for sale in the fall, you can totally ignore that advice today. Traditionally sellers were hesitant to list their homes during this time of year, but buyers are still clamoring for limited inventory. There are more buyers looking during the cooler months these days, so even as we plow through autumn and head straight into the chill of winter, you will have plenty of potential buyers ready to save your listing and then come by to see things for themselves.
So what can you to create the best impression for your home during the late fall and early winter months? There are several staging strategies that experts employ this time of year to make their listings stand out in the now crowded late year market. The goal is to make your home seem like a cozy refuge from the sometimes chilly and unpleasant autumn weather. You should continue to follow all of the usual home staging rules, but with a few additions you can make your home perfectly autumn-ready. Here are some tips for creating a warm fall paradise in your home.
---

Make Your Fireplace the Star
If you want to create a warm and cozy vibe, there's nothing quite like a crackling fire in your home's fireplace. However, having gas logs or a non-functioning fireplace can dampen the mood, and it's not always wise to run a fire in case some of your potential buyers have allergies or an aversion to smoke. You also wouldn't want to leave a fire unattended while you are out and about during viewings. Luckily, there are plenty of other ways to put the focus on your fireplace when showing your home.
If you have a wood burning fireplace, you can fill the space inside with large pillar candles instead of logs, and burn those instead of creating an actual fire. If you will not be out of your home for very long, leaving a few candles burning in your fireplace can give the illusion of a cozy fire burning on a chilly fall day. If you will out of your home all day while showings occur, look for LED candles that have an authentic look, and simply leave them turned on while you are away. The flickering glow will mimic the real thing just enough to set the mood.
If you are using real candles, look for unscented varieties, since not every fall scent is pleasant to just every potential buyer. If you feel like a scented candle is absolutely necessary, choose a neutral scent, such as fresh linen, and avoid floral scents or those people tend to have strong opinions about, such as pumpkin spice or clove.
---

Dress Your Mantel and Hearth for Fall
It's not just what is going on inside your fireplace that matters. Use natural elements to create a seasonal display on your mantle, featuring gourds in various colors, autumn-hued leaves and pine cones. Remember to keep the focus seasonal rather than holiday specific, keeping in mind not everyone who views your home will celebrate the same festivities as you. You may need forego the Halloween decorations for this reason, but instead you can play up general autumn themed decor.
In front or to the side of your fireplace, continue your fall theme with a decorative basket full of cozy blankets and throws, or a potted mum, the signature flower of fall. These same design elements can be used if you do not have a fireplace. Simply choose one corner or wall section to create your own cozy display with seasonal decor and autumn colors.
Change Out Your Textiles
Purchasing a few inexpensive throw pillows in autumn colors is a cheap and easy way to bring more of a cozy, fall feel to a living room or sitting room. This works especially well if you have neutral hued furniture. Drape a blanket or knitted throw over the back of your sofa or chair. This will help a rarely used sitting room look even more inviting and warm. The kitchen and powder room are other places where a quick change in textiles can spread autumn vibes throughout your home. Replace your usual towels with ones that utilize fall colors, such as yellows, oranges and reds.
Brighten Your Lighting
We all know that well lit rooms tend to look larger, but they are also more inviting. Natural light is best, but this can be a little trickier in the fall when days are shorter and you may find that you have more rainy, cloudy and overall dreary days than in the spring and summer. Make the most of the natural light that you have by opening your blinds and pulling back your curtains to allow in as much light as possible. You can rely on artificial lighting for late afternoon and evening showings, or on cloudy days, but make sure that the lighting you use ties in with the room's decor. Look for lamps that double as room accessories, so that when they aren't on they seamlessly blend in with the look of the room. Before a showing, turn on all the lights that you will be using so that your prospective buyers see the room lit only, rather than dim and dark.
Bring the Outside In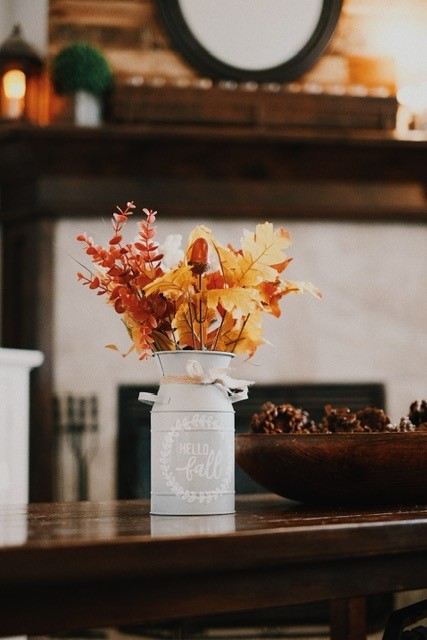 Incorporating natural elements into your home's decor is not only a fun way to beautify home, but can have a calming and soothing effect. Try bringing in flowers like mums and sunflowers and using them in an arrangement near an entryway, or in a vase on your dining room table. You can also incorporate apples, decorative squashes and gourds and corn husks into your decor. These elements look especially appropriate on the dining room table, as they will help those viewing your home to easily imagine how their Thanksgiving traditions would fit into your space. Most of these items can be found at your local farmers market, or at the various pumpkin patches that tend to spring up around the city at this time of year. Some vendors even offer pre-arranged fall displays that you can use inside your home, or on your doorstep to greet guests and visitors.
---

Heat it Up
Your home should be seen as a welcome escape from a cold and dreary day, a place to take shelter from the sometimes wet and chilly fall weather. Nothing is more inviting on a frigid day than a warm and toasty home, so be sure to leave your thermostat set to a comfortable temperature anytime there could be potential showings. For most houses this means setting the temperature to around 70 to 72 degrees. You don't want viewing your home to break a sweat as they walk through your house, but you also don't want them to be reaching back for their coats either. Find a reasonable temperature and make sure it's even throughout the house. There should not be a significant change when someone walks upstairs or down into a basement. If any one room is too hot or cold, it can be uncomfortable and distract the buyers from the other wonderful things about your home. And if it's really cold anywhere in your house, someone may grow concerned that there is something wrong with your heating system.
Curb Appeal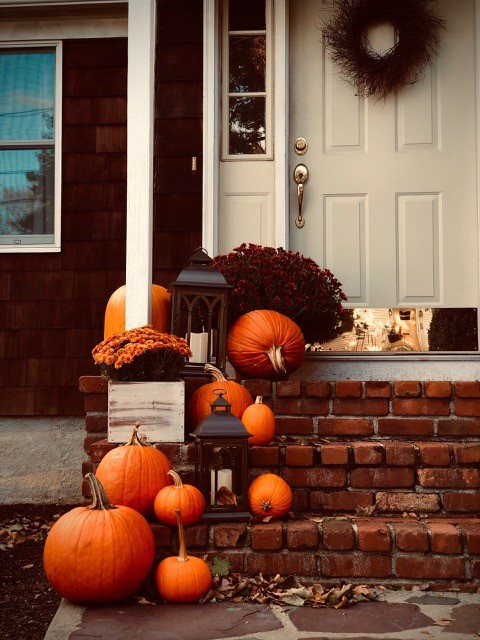 Just like with any other season, a prospective buyer's first impression of a home will always be the exterior. No matter how much time and energy you spend on your home's interior, it may be too late to save the impression you give if the outside of your home looks messy and unkempt. The fall season comes with its own yard maintenance tasks that you must stay on top of. Make sure you are routinely raking any fallen leaves, and continue to keep your bushes trimmed and your grass neatly cut. With the leaves falling, it is more important now than ever to make sure your gutters are clean and free of clogs.
If any of your spring and summer plants and flowers are dying and looking brown, these should be removed rather than allowed to die, even if that is normally how you handle the autumn months. Since your home is being viewed by potential buyers, you may need to do a little extra work to clear out your shrubbery and flower beds. You can always bring new life into your yard by planting varieties of plants and flowers that will withstand the chillier weather. Dress up your front porch with a seasonal fall wreath, and place seasonal decor outside your front door. A few pumpkins and even a hay bale can provide the perfect backdrop to a potted mum or even colorful succulents. Make sure your front entrance gives off a cozy and warm impression as you welcome in guests.