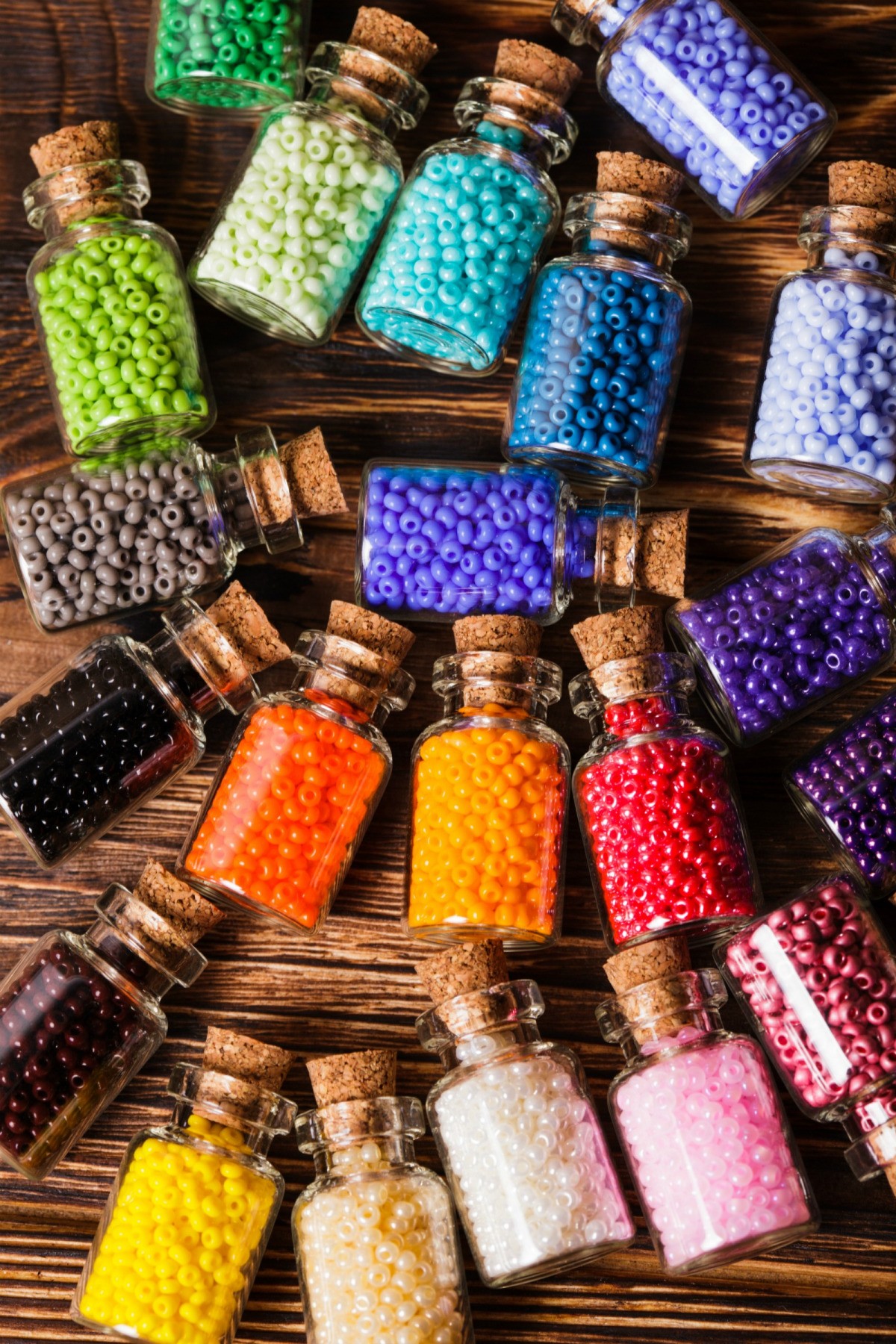 The best organization solutions are quick, easy, and may even involve repurposing items you already have around your house. Here are five of our favorite "why didn't I think of that sooner!" organization hacks.
Line Up Your Lids
Do you love how your Pyrex bowls nest together so easily, but hate the chaotic pile of lids tossed in the cabinet beside them? Pick up an inexpensive letter sorter from your local office supply store and place beside your bowls. Group by size, then line the lids up from largest in the back to smallest down front. No more rummaging around for the right lid!
---

Spice Rack Solution
A spinning spice rack works in several rooms as an organizing solution. Fill the containers with screws and nails of various sizes to keep them organized in your garage or work shed. In your office they make a great home for paper clips, pushpins and small binder clips. And if you have kids who love making crafts with bead kits, spice tins are wonderful for sorting and storing beads by color.
Repurpose Your Pencil Cup
A metal pencil cup is the perfect cradle for a curling iron or hair straightener. You can free up counter space by tightly wrapping the cord around the appliance and tucking it in the cup, and it also gives you a convenient, heat-tolerant place to rest the iron or straightener while in use.
Better Sweater Storage
A hanging shoe organizer is the perfect way to store your sweaters neatly, and it frees up valuable closet space. Rolling your sweaters rather than folding them makes them the perfect shape to fit in the cubby holes, and will significantly cut down on wrinkles. Thinner sweaters will often fit two to a cubby, so you can maximize space even more.
Hang Your Cleaning Supplies
Install a tension rod underneath your kitchen sink, the same kind used for shower curtains.  Any cleaning product that is packaged in a trigger handle bottle can be stored easily on the rod by the trigger. This will free up the cabinet space while making the cleaners easier to reach.  Group them together by room/purpose for further organization.
---
Want even more tips and tricks?  Check out some of our prior posts:
https://browndanielgroup.com/your-new-home-reducing-clutter-before-it-starts/