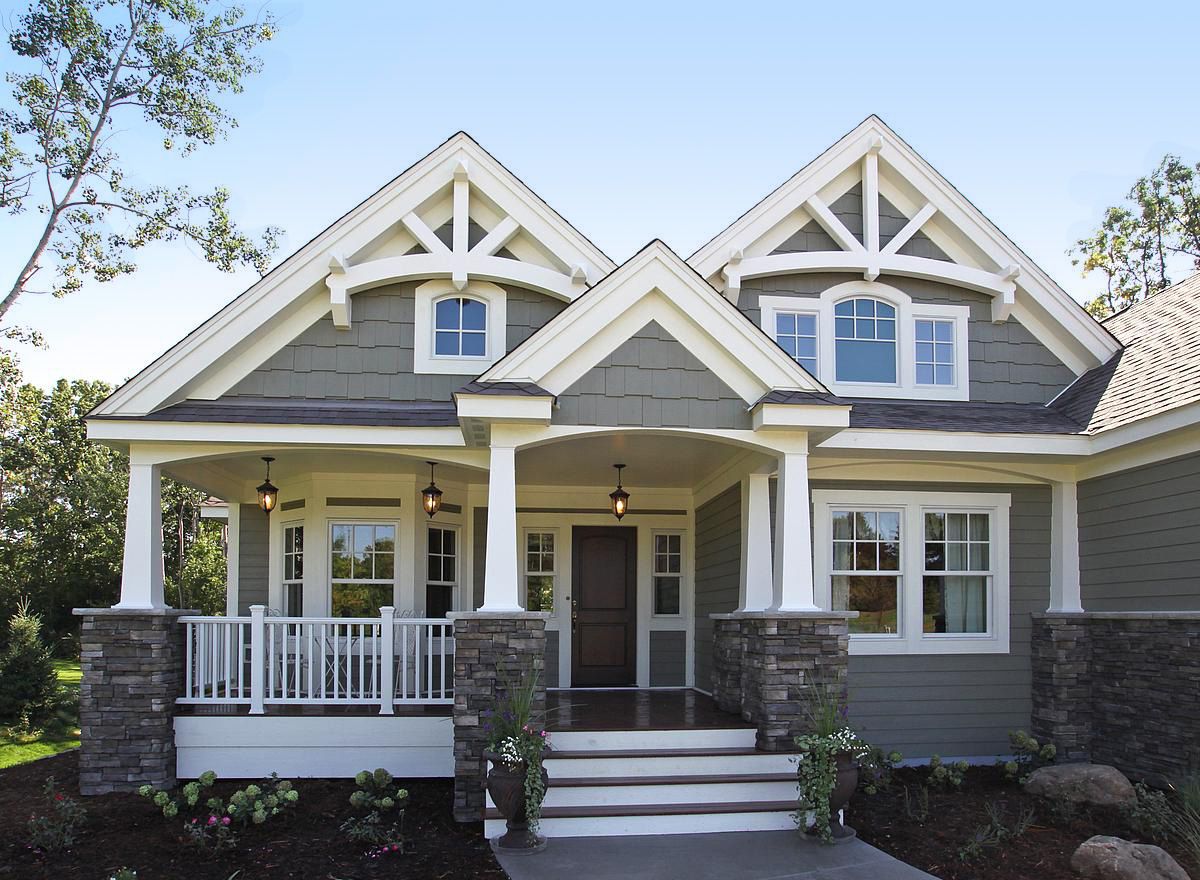 When shopping for a home, are you looking for a newer home with all the modern conveniences and current design trends? Or are you more inclined to attend an open house for a mid-century bungalow or renovated 1920s farmhouse? When shopping for a home, most buyers have already made up their mind about the relative age of the home they are looking for. They either want a new home, often custom built to their own specifications, or they want an older home in an established neighborhood, with character and history. So what makes some people choose an older home instead of a newer build, and vice versa?
---

The Neighborhood
As it turns out, one of the biggest factors in choosing a new home isn't even the house itself, but rather the surrounding neighborhood in which it is set. New homes most often appear in newly developed communities, while older homes that hit the market are usually in older, more established neighborhoods, or built outside of a formal neighborhood setting completely.
Older neighborhoods are a favorite for buyers looking to recreate the look and feel of their own childhoods, or even the homes they visited of grandparents and older family members. Set on tree-lined streets and expansive, grassy lots, older homes make up the majority of the available housing options in older neighborhoods, though the occasional new build does slip in if an unused lot is sold and developed. Houses in these communities don't usually have a streamlined design – you'll see many different architectural styles, with ranches and Cape Cods mixed in with split-levels and Craftsman bungalows.  Some people see disadvantages to older neighborhoods though – it can be hard to integrate into a well established neighborhood and become friendly with people who have already known each other for decades, and many of these communities do not have the amenities found in modern HOA communities.
New developments on the other hand were made to beckon to young families, with their wider streets and quiet cul-de-sacs. Design styles are relatively uniform with only minor color and elevation changes from home to home. Many of these neighborhoods have preserved green spaces for playgrounds and off leash dog areas, tennis courts, swimming pools and even nature trails. Organized through the HOA or independently by residents, these communities often have clubs and events for senior residents, children and stay-at-home-parents. Since everyone is somewhat "new to the area" in a new development, its easier to jump into the mix and make new friends.
Layout
The way we want our rooms arranged has changed a lot over the last century. Do you want an open floor plan where the common rooms flow into each other? Do you need a dedicated home office for when you work remote or for the small business you dream of starting? And don't forget closets! Are spacious walk-in closets an absolute must for you? If you answered yes to these questions, you can remove many of those older homes from your house search.  Unless they have been extensively remodeled, most older homes simply do not have these features, because priorities and home needs have changed a lot over the past several decades. In older homes, closets and garages are smaller and there tends to be less space dedicated to storage. The family room, dining room and kitchen may be located near each other, but full walls often separate the rooms, so you won't be able to join in the family fun while cooking. However, some people love the solitude of separate rooms, allowing some family members to watch the big game while not disturbing the homework, reading and cooking going on throughout the main floor.
Current Condition and Upkeep
If you are considering buying an older home, find out immediately when large repairs and replacements have occurred. The roof, HVAC, wiring and plumbing are examples of major repairs that are often needed throughout the life of a home. Many older homes have already gone through modernizations of these systems, but you'll want to find out what the remaining life expectancy is on the roof and heating and air units in particular. On the other hand, older homes were often built with much better craftsmanship than newer construction, so some elements will last longer than you can expect with a new build. Also, new homes do settle – cracks may appear in the foundation, walls and around door frames. Builders usually include warranties to deal with these issues, buy you'll still need to coordinate the scheduling and management of the repairs.
The Great Outdoors
One of the clearest advantages to purchasing an older home in an established neighborhood is that they normally come with mature trees and bushes already in place. New home developers often clear cut an area before building, and then plant ornamental trees, but it will take several years before this vegetation can create shade and privacy, and develop into an inviting outdoor space. Many new home buyers are fine without large, tree-filled lots however. Smaller lots make for much less maintenance, from less time and money spent on a lawn service or mowing your lawn yourself, to less need to worry about potential tree falls during a storm.
It's Up To You
While there are many differences between older and newer homes, all that matters is you make the choice that fits your preferences and needs. Make a list of your must-haves and must-avoids in a home and neighborhood, and you'll quickly see whether old or new is more fitting for you!