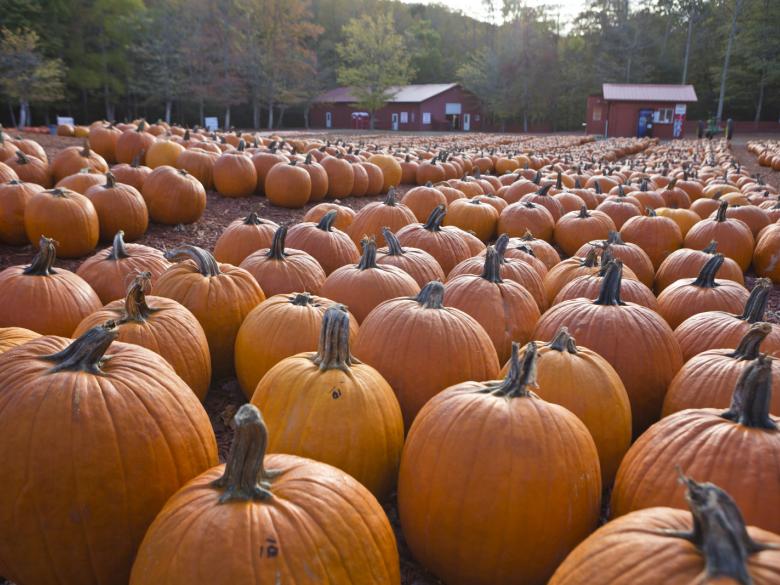 Fall has arrived in Atlanta! Along with the cooler mornings and shorter days, we are starting to catch a glimpse of the leaves changing colors and Halloween decorations peeking out of neighboring yards. This means the farms of North Georgia are now opening their agritourism business for the fall season, with pumpkin patches, hayrides and corn mazes galore! We've assembled a handy list of some of the best farms to visit in the area, and most are only about an hour's drive or less from the city.
---
Keep in mind, most farms are practicing social distancing measures and have new procedures in place to limit the spread of COVID-19. Check the farm's website for requirements such as cashless purchases, prepaid admission tickets, mask requirements for certain activities and crowd size limitations. Most of the farms are highlighting their safety measures on their websites, for the safety of their staff and guests.
Are you looking for an old-fashioned farm experience that's still inside the metro Atlanta area? Big Springs Farms in Woodstock offers a simple fall farm experience closer to home. Pick a pumpkin from their patch – they have varieties that grow as large as 50-60 pounds, and try your luck finding your way through the corn maze. You can also enjoy a relaxing hayride through the farm to see the fields where the pumpkins grow, along with some of the favorite animals that live on the farm.
Beginning September 26th, Big Springs Farms is open Fridays from 12pm – 6pm and Saturdays and Sundays from 10am – 6pm.
Big Springs Farms – 2100 Sugar Pike Road, Woodstock, GA 30188
Here's your chance to visit one of the top 35 Corn Mazes in America, according to Country Living Magazine! The Buford Corn Maze has been a fall tradition just a short drive northeast of Atlanta for 12 years. In addition to the maze you'll find a pumpkin patch, kids activities, and you can visit with the farm's alpacas.
Stick around the farm after sunset and see if you can make it through the Haunted Forest, a winding labyrinth filled with spooky creatures – it's scary enough to raise your blood pressure, but still tame enough for kids 10 and up. The farm is open weekends now, and daily beginning in October.
Buford Corn Maze – 4470 Bennett Road, Buford, GA 30519
Burt's Pumpkin Farm began in 1972 when Johnny and Kathy Burt began growing pumpkins on land that had been in Johnny Burt's family for four generations, and which at one point had included what is now Amicalola Falls State Park. What started as a front yard pumpkin stand at the entrance to the state park, grew in 1991 to an agritourism business complete with hayride, bakery and farm store.
The farm and hayride are open daily from now through November 10th, from 9am to 5pm (the farm is open until 6pm, with the last hayride departing at 5pm). Admission to the farm is free, and hayrides are $6 per person.
Burt's Pumpkin Farm – 5 Burt's Pumpkin Farm Road, Dawsonville, GA 30534
In addition to an 8 acre corn maze, Copper Creek features a pumpkin patch, a petting zoo, kids zip line, hayrides, and a farm store. Every Saturday in October the farm hosts a fireworks show at dusk, and other entertainment runs throughout the day, such as an animated chicken show and pig races. Once the sun goes down, their Haunted Farm adventure begins with a haunted corn maze and a bonfire for roasting marshmallows once you find your way out.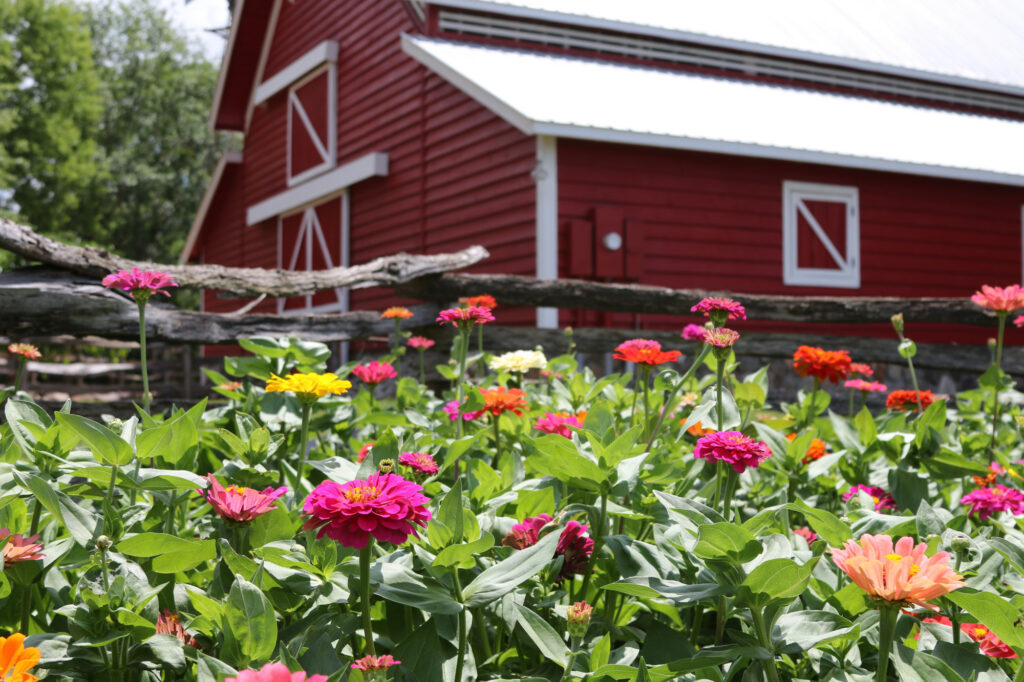 September 26th is opening day at Copper Creek Farm, and events and opening times vary daily after that. Check out their website before you plan your trip for more detailed information.
Copper Creek Farm – 1514 Reeves Station Road SW, Calhoun, GA 30701
The folks at Ole McDermitt's Farm began with a focus on raising show lambs, with children from local 4H and Future Farmers of America programs competing at the local, state and national levels. They soon found a need to share their farm in other ways, mainly for the many children and adults in northwest Georgia who otherwise would not know what life on a farm is like and how the nation's agriculture system works.
Farm activities include a hayride, farm animal encounters, a 4 acre corn maze, along with a smaller 1/3 acre maze for younger kids. Fall fun begins September 26th and runs through November 1st, but you will need to check out their website for daily times and special events.
Ole McDermitt's Farm – 102 Baxter Road, Carrollton, GA 30117
The Possum Patch farm is a new addition to the North Georgia fall farm fun family. They began operations as cattle farm, and in 2018 they began their foray into agritourism by opening a corn maze and pumpkin patch, complete with hayrides, a petting zoo and other farm activities for kids, such as the jumping pillow and slide.
The Possum Patch will begin their fall season on September 26th, and will be open weekends only throughout the rest of September and October.
The Possum Patch – 3363 Steadman Road, Tallapoosa, GA 30176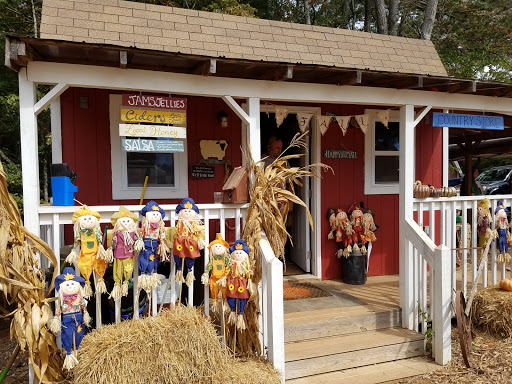 Another fun destination located inside the metro area, Sleepy Hollow Farm began as a Christmas tree farm in 1980. However, with 60 acres of land and a soon booming agritourism industry growing in Georgia, Sleepy Hollow's owners decided to expand their offering and share the farm experience with even more visitors. The farm's fall activities now include a pumpkin patch, corn maze, hayride and more. They also host an outdoor "Escape Room" style adventure called Escape Woods, which takes on a scary theme come fall.
---
The farm is open for the fall season beginning September 26th and continuing through November 1st. Hours are 10am-6pm daily, with the last entry allowed at 5pm. Visit the Sleepy Hollow Farm website for more information about their Escape Woods adventures – multiple themes are availables with some being family-friendly and others too scary for anyone under 18!
Sleepy Hollow Farm – 628 Sleepy Hollow Road, Powder Springs, GA 30127
Covering 330 acres south of the city, Southern Bell Farm has been in the Carter family for five generations. They began hosting education field trips and built their first corn maze in 2006, and they now host over 30,000 kids each year who visit the farm and learn about agriculture.
For the fall season, Southern Bell Farm features their traditional corn maze and pumpkin patch, along with fun activities such as the corn cannon, giant slide and petting zoo. The farm is open weekends now, and will be open Tuesday through Sunday beginning in October.
Southern Bell Farm – 1658 Turner Church Road, McDonough, GA 30252
The land occupied by the Still Family Farm has been owned and farmed by the members of the same family since 1837. Now the descendants of the original owner open their farm several times each year for special events to share their farm with the rest of us. You'll find a hayride, pumpkin patch, many activities for the kids, and a market selling honey made on the farm.
One of the most unique features at Still Family Farm is the Zinnia Maze. Instead of finding your way through stalks of corn, you can instead get lost in a sea of colorful flowers. Butterflies and honeybees alike are attracted to the zinnias so you'll see a lot of activity buzzing around as you walk. The farm is open for guests on weekends, now through November 1st.
Still Family Farm – 5682 Macland Road, Powder Springs, GA 30127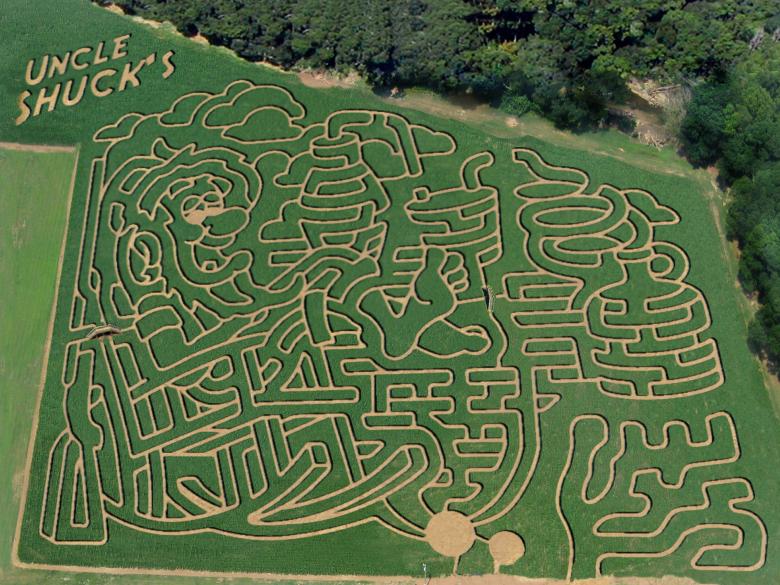 The 15-acre corn maze at Uncle Shuck's began in 2002 and changes every year to incorporate different themes and designs. There are approximately 4 miles of trails through this year's Peter Pan-themed maze, making it one of the most challenging mazes in the southeast. Other farm activities include a hayride, haunted trail, bonfire and marshmallow roast.
The corn maze and pumpkin patch are open weekends beginning September 12th, and then daily throughout October. Check the Uncle Shuck's website for daily hours, and to see which nights will include the special haunted version of their corn maze.
---
Uncle Shuck's Corn Maze & Pumpkin Patch
– 125 Bannister Road, Dawsonville, GA 30534
Washington Farms has been producing a different uniquely designed 6.5 acre corn maze every year since 1993. The maze features 1.5 – 2 miles of trails, and there are clues along the way if you can answer the riddles correctly. You can even choose to slide down a 30 foot slide to begin your trek, or simply walk in through the entrance.
Along with the corn maze, Washington Farms also has a pumpkin patch, petting zoo, hayrides, a dozens of activities for children. The farm is open Fridays, Saturdays, and Sundays, from now through November 8th.
Washington Farms – 5691 Hog Mountain Road, Bogart, GA 30622
Yahoo Farm is a small family farm located 15 minutes north of Canton, just off 575. They have been opening their doors to fall lovers for over a decade, with activities including a corn maze, hayride, pumpkin patch and more. This farm is especially well suited for young kids, with their pumpkin wagon (a smaller version of the hayride), pumpkin hunt for kids under 8, and even visits from the "Pumpkin Bunny."
On Saturday evenings the regular hayride transforms into a Haunted Hayride and the corn maze becomes a Cosmic Corn Maze to entertain the older kids. The farm is open daily from 10am – 6pm, beginning September 19th and lasting through October 31st. Make a note, Yahoo Farm is a cash and check only business, but they do have an ATM on site.
Yahoo Farm – 4729 Waleska Highway 108, Jasper, GA 30143