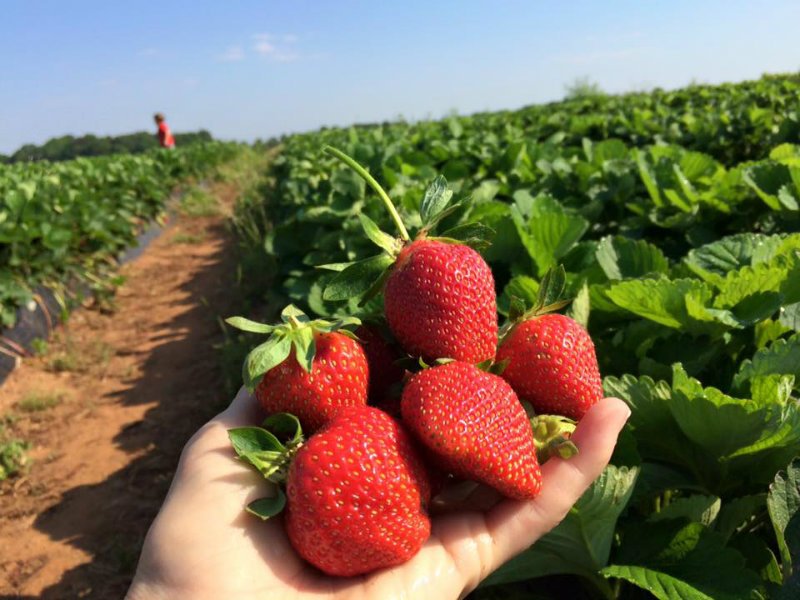 Just 20 or so years ago, the only thing most Atlantans thought of when they heard the term "pick your own" was possibly grabbing an already cut pumpkin on their way out of a corn maze at one of the few fall family fun destinations located north of the city. As more and more people made the trek up from the suburbs, more corn mazes and pumpkin farms sprang up and additional activities were added to entice families to extend their visits. Before long other types of farms saw how many of their local neighbors and more distant urban dwellers around Atlanta hungered for an opportunity to spend time outdoors, learn about farming and maybe even get their hands a little dirty. More and more farms that had previously operated only a roadside stand or else had no pubic-facing side at all changed their business model and opened to the public.
---
By 2006, Georgia had its own Agritourism Association, dedicated to promoting the business of bringing the public to Georgia's farms for fresh produce and the agriculture experience. While pumpkin farms and corn mazes are still a huge part of our state's agritourism business, many more types of farms have joined in, and the spring and summer months are a fantastic time to try some of them out for yourself. Most of the farms we're highlighting here are a short drive outside of the metro Atlanta area, but close enough to make for a fun, family day trip.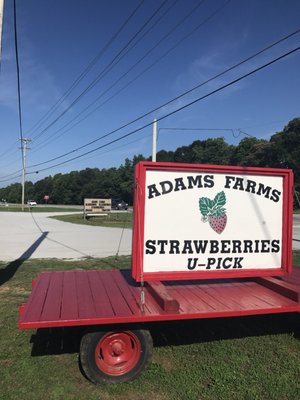 The Adams family has been growing vegetables on their farm in Fayetteville for three generations, beginning with turnip greens and collards as their primary crops all those years ago. The farm now includes a large market where all of the fruits and vegetables that are grown on site are sold to the public. Currently pick-your-own strawberries are in season, but soon the blueberries, blackberries and raspberries will also be ripe for the picking. While you're there be sure to stop in at the market for more of their fresh from the fields produce.
Adams Farm – 1486 Georgia Highway 54 West, Fayetteville, GA 30214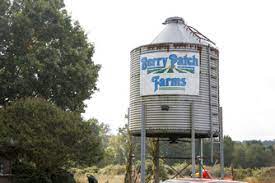 At Berry Patch Farms in Woodstock, there are three seasons – pumpkin season, Christmas tree season, and blueberry season. That means that right now the farm is in the midst of its downtime as far as visits from the public are concerned. The blueberry plants are hard at work though, growing plump and juicy berries that will be ready for you to come pick in late June and July. Watch for updates on their website and Facebook page as spring fades to summer so that you don't miss opening day for pick-your-own blueberries.
Berry Patch Farms – 786 Arnold Mill Road, Woodstock, GA 30188
When the berries are ripe, Blue Moon Berries in Powder Springs is open from sunrise until sunset, 7 day a week, where you can get your blueberry fix without having to travel too far outside the city. The farm opens to the public each year as soon as the berries are ready, which is usually late June to early July. You better be quick though – berries are normally all picked by August, and no more will grow until the following year.
Blue Moon Berries – 5552 Moon Road, Powder Springs, GA 30127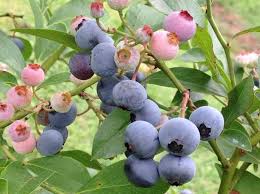 Nestled on five acres just up 985 from Atlanta in Gainesville, Cool Springs Blueberry Farm is home to hundreds of blueberry bushes, ready to be picked clean by hungry hands from mid June through mid-August. Pre-picked blueberries are also available, along with a giftshop filled with crafts from local artisans. If you fall in love with the farm while you are there, you can rent it year-round for weddings, birthday parties and other events. The farm hosts events for the public throughout the year as well, such as outdoor movie nights and summer camps.
---
Cool Springs Blueberry Farm
– 5975 Smith Mill Road, Gainesville, GA 30506
Located just minutes from the Mall of Georgia in Lawrenceville, DJ's U-Pick Blueberry Farm is another great option for picking your own delicious berries without having to stray far from the city. Berry season begins sometime in June, depending on when the berries are ripe, so check their website and Facebook page for updates. During picking season the patch is open Monday – Saturday from 8am until the bushes are picked clear. Occasionally the patch needs to close for a day or two in order to allow more berries to ripen. While you're visiting the farm, be sure to stop by and say hello to Coco and Rudolph, the farm's two Scottish Highland cows, along with their friends the goats. You can even bring bread and veggies to feed them!
DJ's U-Pick Blueberry Farm – 1839 Prospect Road, Lawrenceville, GA 30043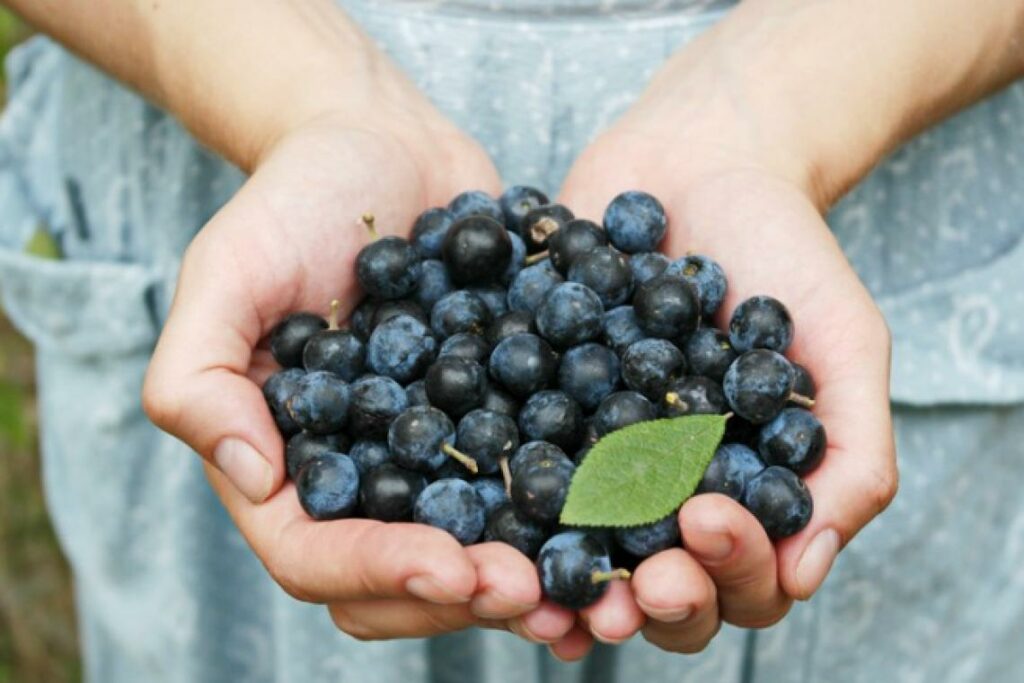 Fleeman's blueberry patch grows on land that has been in the Fleeman family since 1938, but blueberries haven't always been a part of the plan. Before Georgia highway 316 was constructed to deliver more and more of metro Atlanta's best and brightest to the steps of UGA, the Fleeman family was exclusively in the cattle business. But when construction of the highway cut through part of their pastureland, Johnny and Brenda Fleeman pivoted, and the idea for a pick-your-own blueberry farm was born. Today, the farm boasts 8 varieties of blueberries and in 2019 a small blackberry section was added as well.
---
Follow the Fleeman's website and Facebook page for updates as to when the berries will be ready, and throughout picking season check for weather and crop availability updates. You can also call ahead to request pre-picked blueberries, but give them 24 hours notice to fill your order.
Fleeman's U-Pick Blueberries – 716 Harrison Mill Road, Winder, GA 30680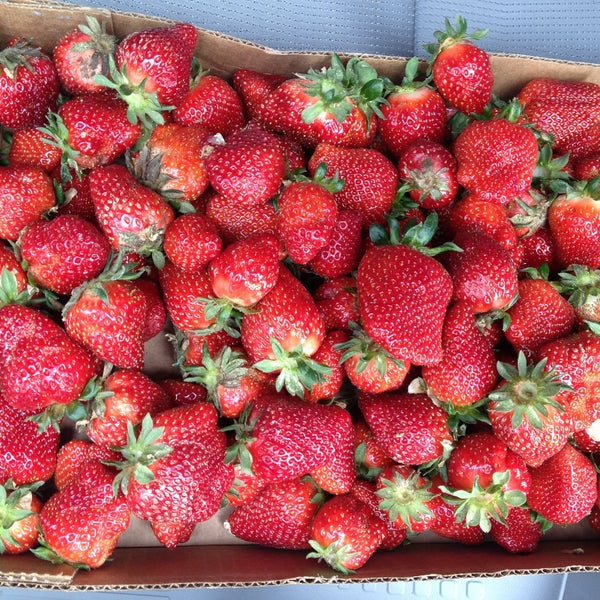 Located just north of Rome in the area known locally as Armuchee, Lazy Creek Farms just began offering their fields to pick-your-own customers this year. The farm has been in operation by the Toole family for years though, growing many varieties of pumpkins and opening their fields to the public in the fall. Now you can come grab a basket in the spring and find your own plump and delicious berries. Prepicked berries are also available, along with fresh, house-made strawberry ice cream. We recommend checking their Facebook page daily to find out if berries are ripe, or if rain may lead the family to close the fields for the day. Regular hours are Monday – Saturday from 9am – 6pm, and the farm is closed to the public on Sundays.
Lazy Creek Farms – 29 Yarbrough Bend Road NE, Rome, GA 30165
Strawberry season is well underway at LCCL Strawberry Farm, also located just north of Rome in Armuchee. The McDonald family farm has been in business since 2003, growing fresh, delicious strawberries and providing a fun pick-your-own experience. Standard hours are Monday – Friday, 8:30am – 6pm; Saturday 8:30am – 5pm; Sunday 1pm – 5pm. However, you'll want to check their Facebook page regularly or call them at 706-295-2587 where a recorded message is updated daily – both rainy weather and weekend crowds can necessitate closing the patch to the public for a day here and there in order for the fields to dry up and additional berries to ripen. Daily Facebook updates will also let you know what other goodies will be available that day, from strawberry jam to fried pies and ice cream.
LCCL Strawberry Farm – 3743 Old Dalton Road, Rome, GA 30165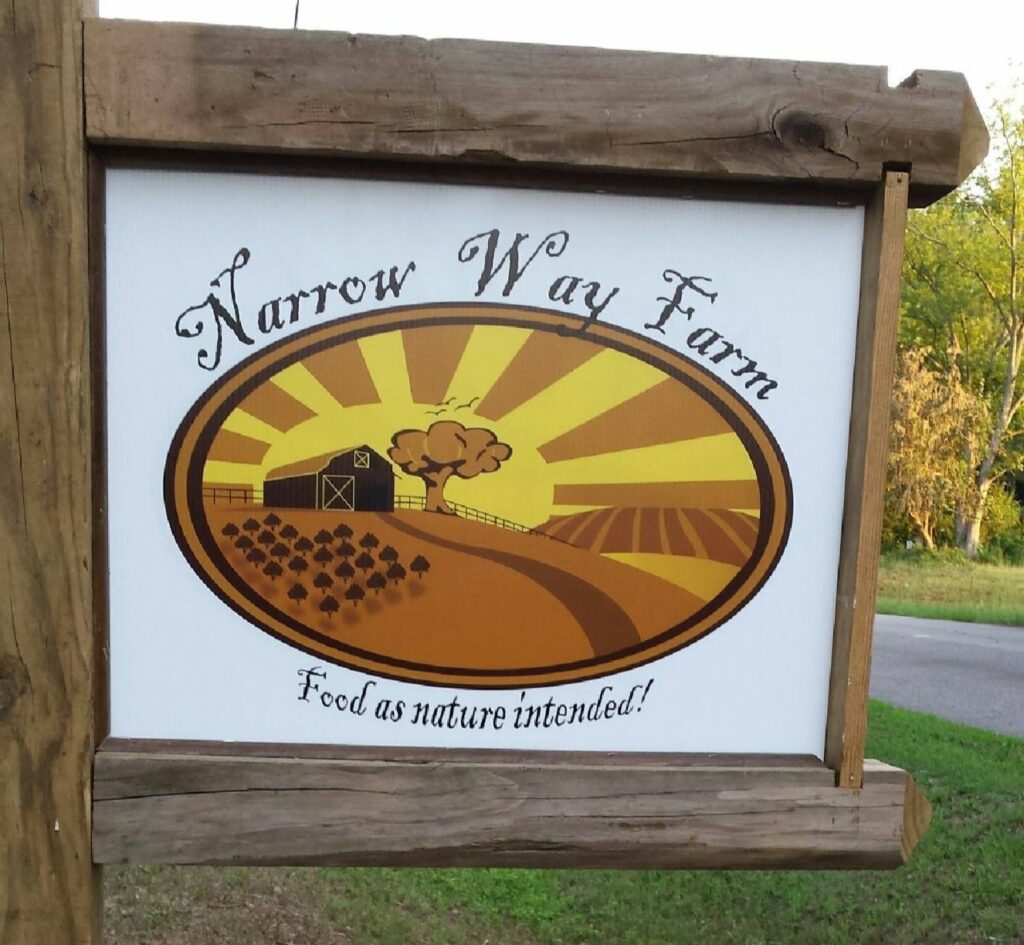 Family owned and organically grown, thats how it goes at Narrow Way Farm south of the city. The family operates a farm stand throughout the spring, summer and fall, but they open their doors to pick-your-own customers for strawberries beginning in April and blueberries beginning in June. You can sign up for their email list to be notified weekly about what is in season and available at the farm. They also regularly update their Facebook page so you can find out what's available, which Farmers Markets in the area you'll be able to find them at, and the status of berry picking.
Narrow Way Farm – 275 Stroud Road, McDonough, GA 30252
Warbington Farms has been in business for 3 generations, ever since they began raising beef cattle and hens in 1968. After years in the commercial farming business, the farm switched gears in 2010, converting the egg packing room into a bridal suite, and opening their doors to weddings and special events. Spring is strawberry season at the farm though, and pick-your-own strawberry customers have their pick of a 3 acre spread of berries. Just as during the fall for pumpkin season, Warbington's fun park is open on many you-pick days, and includes hayrides, a petting zoo, jumping pillow, corn cribs, slides, swings & more. Check the farm's website and Facebook page for daily hours and updates about the berries.
Warbington Farms – 5555 Crow Road, Cumming, GA 30041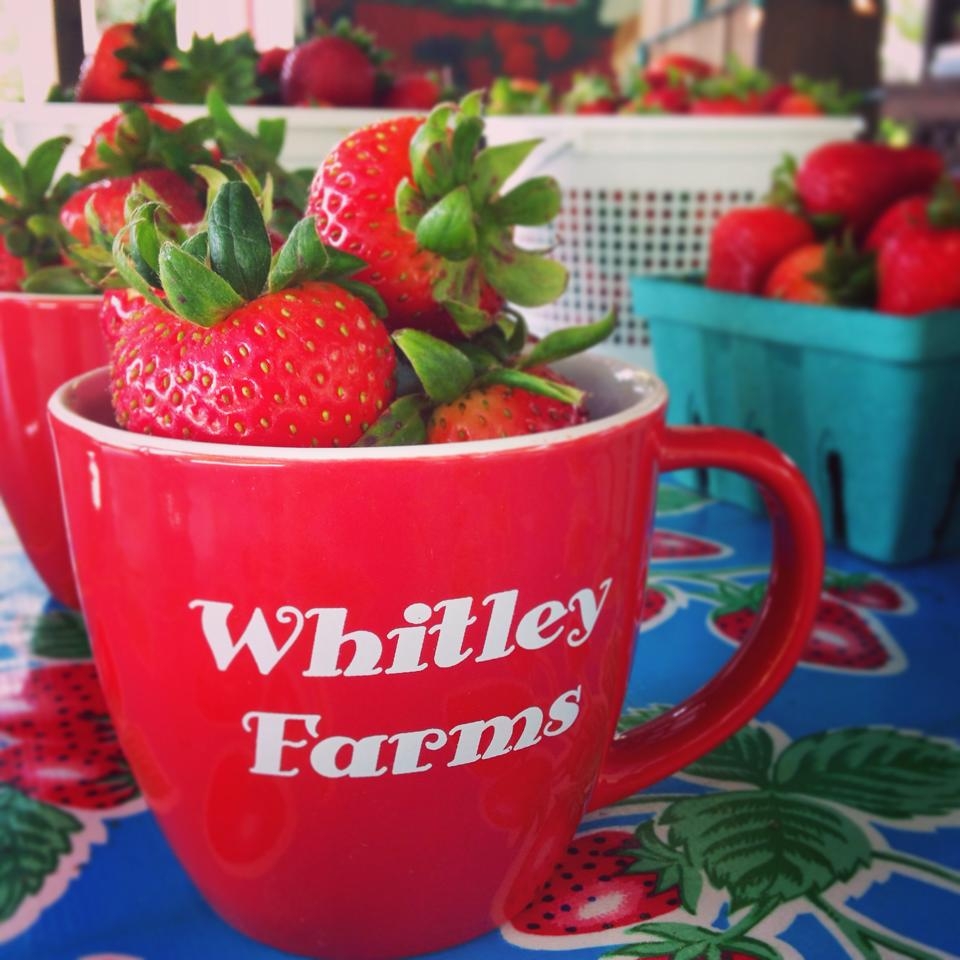 Strawberry season is underway at Whitley Farms in Sharpsburg, a veteran-owned family farm that you can find just southwest of Peachtree City. While strawberries are the star of the show currently, before long the blueberries will ripen and take their place. Stop by to pick some strawberries now and come back in a couple of months for the blueberries. The farm's Facebook page is updated regularly with opening times and berry availability. The farm also has homemade jams and local honey for sale.
Whitley Farms – 901 Bob Smith Road, Sharpsburg, GA 30277