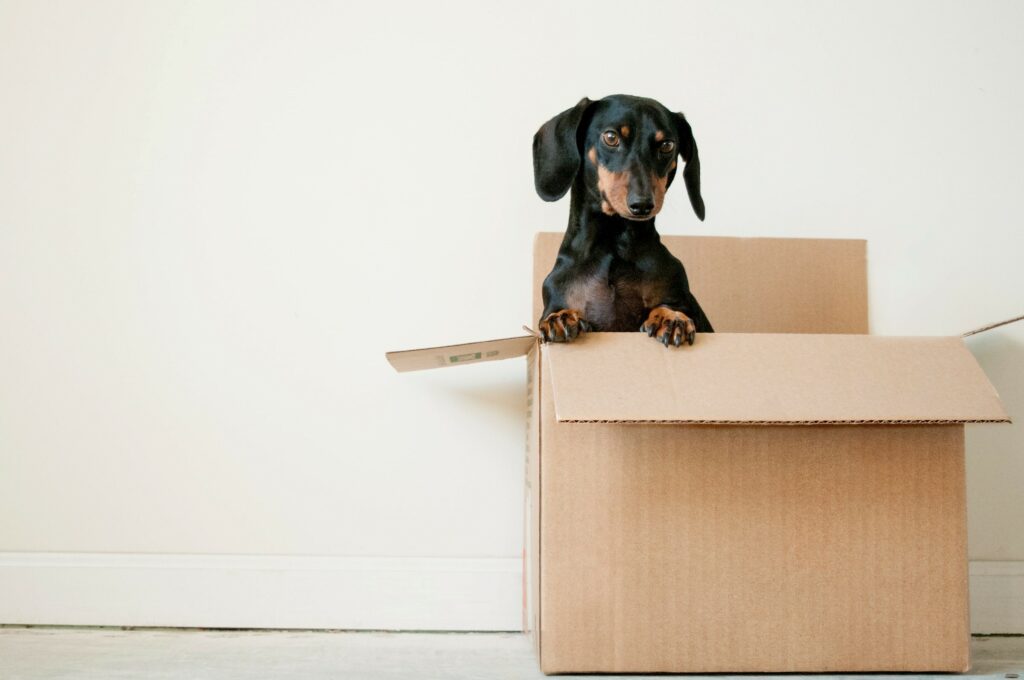 The housing market is beginning to change, with the skyrocketing prices and nonexistent inventory showing signs of improvement as far as prospective buyers are concerned. However, many people looking for a home to purchase are still finding that the available supply is limited at best, especially if they are trying to stay in one particular area. If this is happening to you, ask yourself if part of the issue could be that you are only looking at existing homes. Perhaps there is nothing hitting the market in your price range that meets your specifications, but have you looked around to see if there are any new build neighborhoods currently going up in your chosen area? Of course, new builds aren't for everyone. There are pros and cons to purchasing a newly constructed home, just like their are advantages and disadvantages to purchasing an existing home. Here are a few things to consider when you are choosing between freshly built or previously owned.
---

Pros of Purchasing a Newly Constructed Home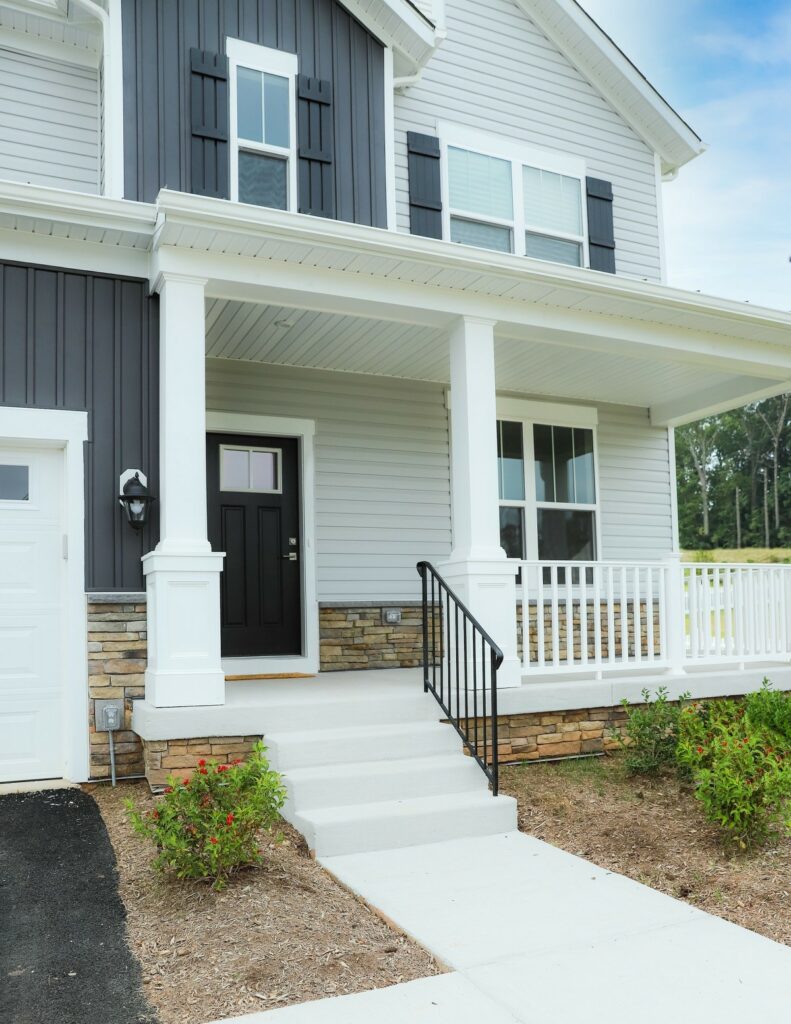 If you have been hesitant to purchase a brand new home, it might help to know there are several advantages you can keep in mind when your house is being build from the ground up with your involvement:
Maintenance costs tend to be lower because every aspect of your home is brand new. There's no need to worry about finding out the approximate age of the roof, HVAC or water heater because you will already know.
You can more easily find a home layout that fits our modern lifestyles, such as open floor plans and light colored interiors.
There are usually no highly competitive bidding wars for newly constructed houses. There are a certain amount of homes available to be built, and the builder will offer home sites until the new neighborhood is sold out. The price is likely the price, and cannot be driven up or down.
Newly constructed homes come with a builders warranty, which may give you peace of mind.
When you are involved in the construction process from the beginning, you are able to customize it to your exact tastes, which you are not able to do with a previously owned home.
---

Downsides to Purchasing a Brand New Home
With any list of pros, there will also be an equally important list of cons:
You will have less room to negotiate the price of a newly built home. The builder has likely set a base price for all homes of a certain size to be built. You will be charged a set fee for each change/upgrade, and you won't have the ability to haggle to get the price lowered.
Newly constructed homes tend to have much smaller lots than the houses built 15-20 years ago, and the difference is even more drastic with homes built in the 1900s. These days newly built neighborhoods often start with the clear-cutting of every tree, leaving little behind to beautify the landscape.
Unless there are homes already built that served as model homes, or for which a sale fell through, you will be waiting quite a while to move in. Existing homes may be move-in ready within weeks, but a new home may take 6-9 months to build.
With new construction, you may be able to pick out a few upgrades, but for the most part, homes are built very similarly. You won't find as many unique details as with established neighborhoods.
Cost Differentials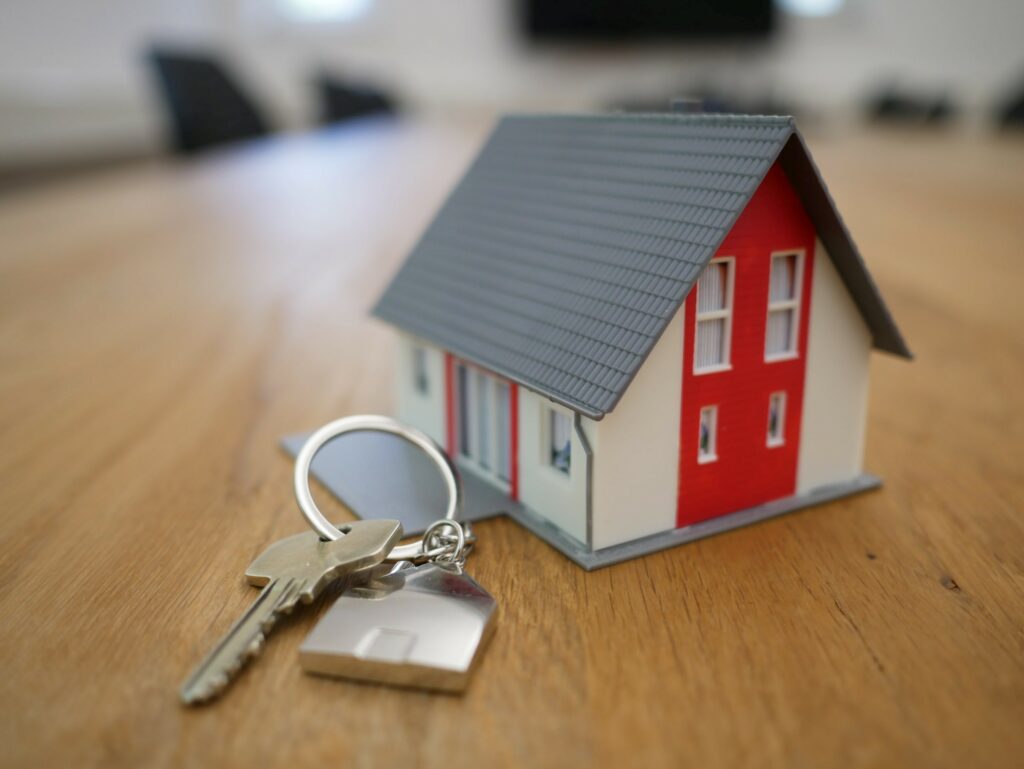 There are multiple routes you can take for financing your home, whether you are purchasing a new home or an existing property. Even in the current market, this could mean that you are able to pay less for an existing home, since as we mentioned before, you will likely be able to do a little bit of negotiating. So while you will need to have cash on hand for an earnest money deposit and the down payment for the loan, the amount you are financing could be lower with an existing home. Meanwhile when you purchase a new construction for a builder, you normally must pay a deposit to the builder that is separate from the deposit involved with your home loan. That means you could end up needing just as much cash on hand as with the existing home.
With an existing home, you may also need to consider the amount of money you will need to have on hand for repairs and renovations. No house is perfect, and you will no doubt find unique issues after your home inspection and even later on down the line after your purchase is final. So while you may get a better deal on the house, you may soon find yourself paying for things like paint, updated appliances, landscaping, and even a roof. However if your home was built to your specifications, you will immediately notice that you are saving money by avoiding all those trips to Home Depot! Your walls will already be painted color you want, and your kitchen will have upgraded appliances that are still under warranty should anything go awry. ou will continue to feel those savings when you get bills each month. New homes are more energy-efficient due to modern building materials like better insulation, double-paned windows, more efficient appliances, and LED lighting.
Homeowners often find that utility bills are higher with older homes also, since they are usually less energy efficient. Newly constructed homes are built to much better energy efficient standards, including better insulation, double-paned windows, and LED lighting. Due to these factors, you will likely get a sizable break on your utility bills when you purchase a new home.
If you purchase a newly constructed home, you may see one additional expense in the early stages: landscaping. When your home is not part of an established neighborhood, you will likely be starting from scratch with landscaping, including fresh sod and few decorative plants and trees. This could lead you to spend a lot of time and money trying to get your yard to look like the lush paradise you envisioned. If this type of yard is important to you, you may want to consider purchasing an older home, or else be sure to set aside a budget for landscaping.
---

Architectural Considerations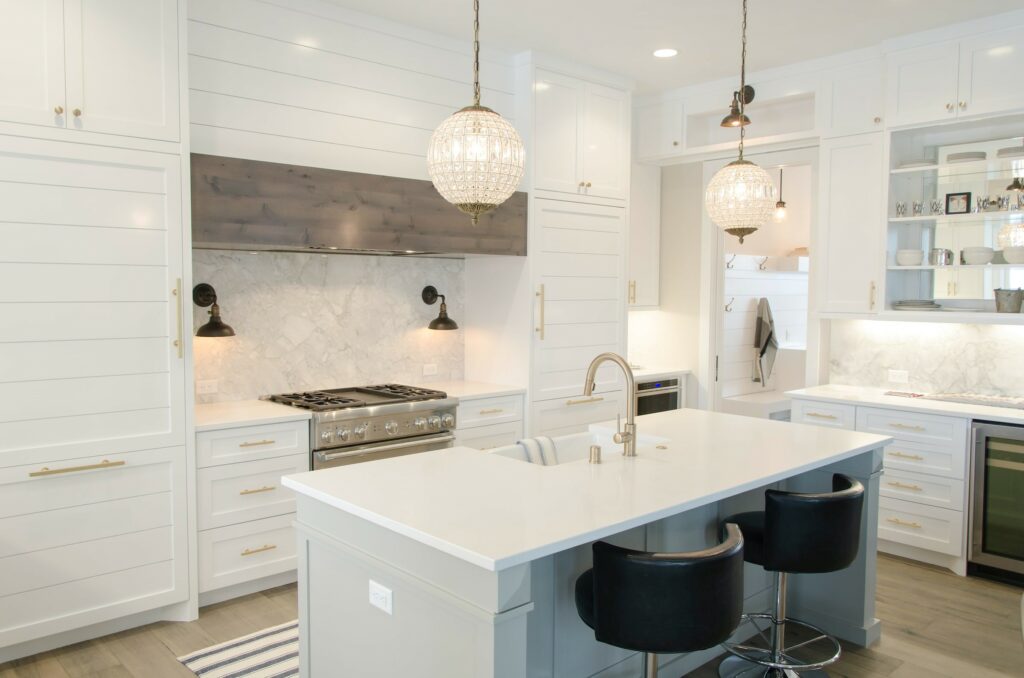 A brand-new home will likely feel different to you than an existing home, from the first moment when you walk in. If you find yourself immediately more attracted to a newer home, it's likely because of the architectural differences that can be found due to the time period in which the home was constructed. Newly constructed homes tend to feel lighter and brighter, due to the common open floor plans, tall ceilings, additional windows and airy interiors. Even if the square footage says you're not necessarily getting a bigger home for your money, you may feel that you are because newer homes tend to include better-used space. The differences might be subtle, but they are definitely noticeable, such as having fewer formal spaces but more bathrooms and closets.
Kitchens and bathrooms tends to be another arena where a new home will feel vastly different from an existing home. Newly constructed homes tend to do a great job at making the kitchen and master bathroom feel luxurious, with upgraded cabinets and premium granite or quartz countertops. Large walk-in pantries complement these kitchens, and sometimes you'll also find a mud room and small office located near the kitchen entrance. Bathrooms are constructed similarly, with upgrades abounding, and well-thought out built-in storage and linen closets.
The downside to this luxury is that it tends to be limited to such interior spaces, and the homes exterior may seem plain by comparison. For homes that are front sided brick but vinyl siding on the remaining sides, you may notice a certain "house factory" similarity that causes them to look a bit plan and too identical to the other houses in the neighborhood. To decide which type of house to buy, you simply have to decide which of these aspects are more important to you.
Peace of Mind
Your decision may come down to simple peace of mind and knowing what you can expect with a new home versus an existing home. New homes will come with a builders warranty that many people find comforting, knowing that if anything does go wrong with their home, they will not pay out of pocket for the repairs. Everything about the home is brand new and you will not need to replace big-ticket items like the roof, HVAC or water heater. If on the other hand you need to move in quickly, your peace of mind may come from an existing house that doesn't require a lag time of 6-9 months to build. All the upgrades in the world may not be worth waiting for if you must secure temporary housing, store your belongings and deal with multiple moves in order to customize your home.