One of the best things about living in Atlanta is that there's always something to do! And once the spring festival season is in high gear, there's so much going on that its difficult to decide on just one thing to do on any given day. Whether you are looking for inspiration for your next auto or vacation purchase, or you want to celebrate all things culinary, we have you covered with suggestions for how to spend your weekends in March!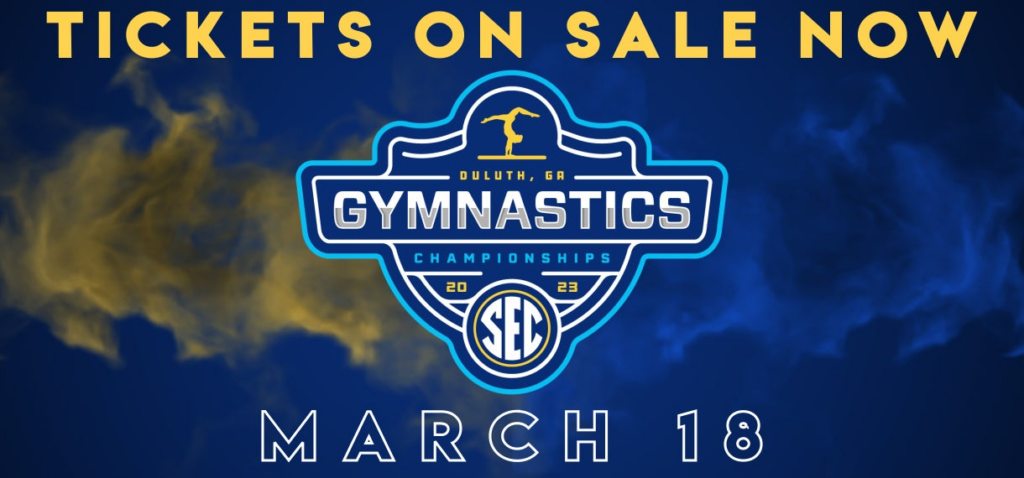 All eight SEC gymnastics programs will be in attendance for this year's championship competition. Session I begins at 3:30pm and features seeds 5-8, followed by Session II at 8pm featuring seeds 1-4. Your ticket is good for both sessions, and ticket prices start at only $17.
2023 SEC Women's Gymnastics Championship – Gas South Arena (6400 Sugarloaf Pkwy, Duluth), Saturday, March 18th, 3:30pm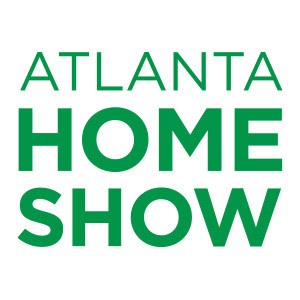 The Atlanta Home Show returns in March with a vibrant marketplace where attendees can shop for both home related products and homeowner services. Whether you know exactly what you are looking for, or you are simply shopping for ideas, the Atlanta Home Show can help inspire your next project, connect you with industry leaders who can help you get the job done, and provide all the necessary information to guide you along the home remodeling and redecorating process. There will be over 300 booths to stroll through, and local and even international home professionals will be on hand with informative presentations. Admission is $11 for adults, and seniors over 65 and kids under 12 are all free!
Atlanta Home Show – Cobb Galleria Center (Two Galleria Parkway, Atlanta), March 17th 10am-6pm, March 18th 10am-8pm, March 19th 11am-5pm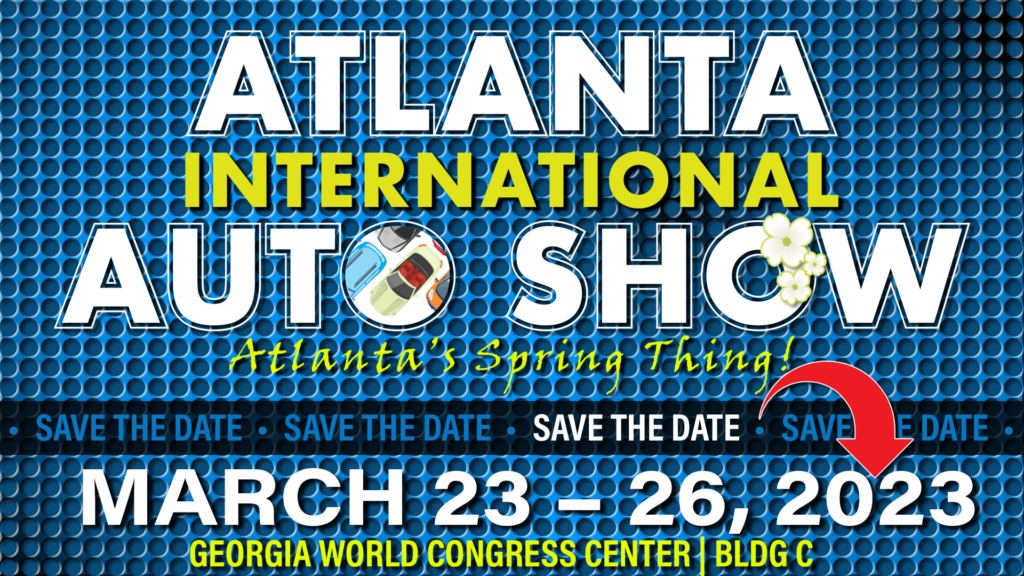 Atlanta's first auto show was held back in 1909, and was the first of its kind in the southeastern United States. That first auto show took up 64,000 square feet, but this year's event will encompass 500,000 square feet of auto manufacture displays and attractions. In fact, the Atlanta International Auto Show is the largest event held at the Georgia World Congress Center each year. If you are in the market for a new car, this is a great way to get a feel for numerous models in just one location. You'll also get to check out rare and antique vehicles, and prototypes that haven't hit the market yet at all.
Atlanta International Auto Show – Georgia World Congress Center, March 23rd 12pm-8pm, March 24th 12pm-9pm, March 25th 10am-9pm, March 26th 10am-8pm
Atlanta's St. Patrick's Day parade was started by the Hibernian Benevolent Society (a Catholic and Protestant Fraternal organization) back in 1858. This makes it one of the nation's oldest St. Patrick's Day celebrations. The parade attracts individuals and groups from around the city and the South including clowns, floats, bands, Bagpipe & Drum Corps, children, dancers, drill teams, and more. The event is not just family friendly, but organizers actually put an emphasis on making sure the event is accessible and enjoyable for everyone, when celebrating the one time of the year when "everyone is Irish."
Atlanta St. Patrick's Parade – Midtown Atlanta, Saturday, March 11th, 12pm – 1:30pm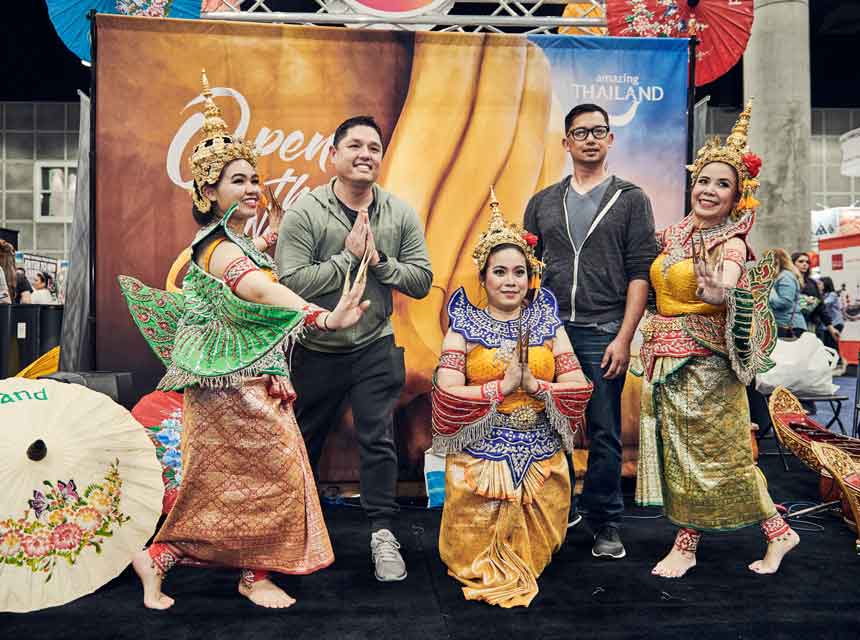 Before you plan your next getaway, head to the Atlanta Travel & Adventure Show where you'll discover thousands of vacation options from top destinations, tour operators and travel providers representing locations around the world. You can also talk to travel experts who are there to help you plan and book your next amazing trip. With 4 on-floor theaters you'll receive the most up to date travel tips and advice, and even have a chance to meet your favorite travel celebrity. Attendees of the Atlanta Travel Show will also have access to special, attendees-only travel savings, trip giveaways and discounts.
Atlanta Travel Show – Cobb Galleria Center (2 Galleria Pkwy SE, Atlanta), March 25th 10am-5pm, March 26th 11am-4pm
The final weekend of March, Georgia Grown presents The Georgia Food + Wine Festival, celebrating the best in food and drink from Georgia and around the South, from culinary superstars and beverage experts, to farmers, artisans, live music and more. The festival consists of a wide variety of events, beginning with the Best of Cobb celebration on Thursday, March 23rd, where the best in food and drink in Cobb County specifically will be recognized. Next up is the barbecue event, "Fired-Up," which is an all-inclusive, food and drink tasting event. Saturday's main event is called "Savor" and includes hundreds of unlimited beer, wine and spirits tastings, a Georgia Celebrity Chef Stage, and special VIP Lounge. "Sunday/Funday" is the budget and family friendly portion of the event, featuring a Kids Zone, VIP Lounge and Oyster Roast. This year's Georgia Food + Wine Festival is hosted by Cobb Life Magazine and the Marietta Daily Journal.
---
Georgia Food + Wine Festival – Jim R. Miller Park (2245 Callaway Rd SW, Marietta), March 23rd-26th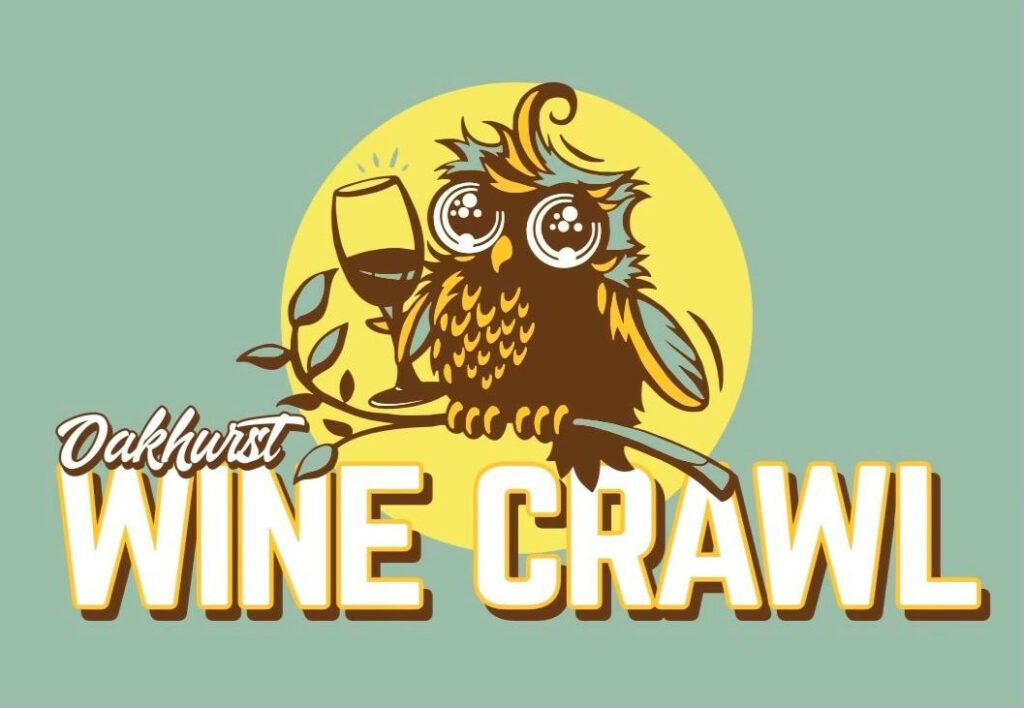 Head east to the Oakhurst Village neighborhood of Decatur for the 20th annual Oakhurst Wine Crawl. Over 20 businesses are participating in this event where you can sample over 100 wines in your Oakhurst Wine Crawl souvenir glass. Proceeds from this event support neighborhood community events such as the Oakhurst Porchfest, and public art! Check in for the event begins at 3:45pm in Harmony Park, where you will receive your souvenir glass and wristband. Spend the next few hours sipping your favorite wines, then enjoy dinner at one of the many delicious Oakhurst restaurants.
Oakhurst Wine Crawl – Oakhurst Village (650 East Lake Drive, Decatur), Saturday, March 11th, 4pm – 7pm
Head over to the Atlanta Botanical Garden for the Garden's official kickoff to spring! At this special event you will enjoy live music, cocktails, refreshments, flower arranging demonstrations and more, all while strolling among countless spring bulbs. This is a special ticketed event, check the Garden's website for ticket information.
Spring Garden Party at the Atlanta Botanical Garden – 1345 Piedmont Ave NE, Atlanta, Saturday, March 25th, 5pm-9pm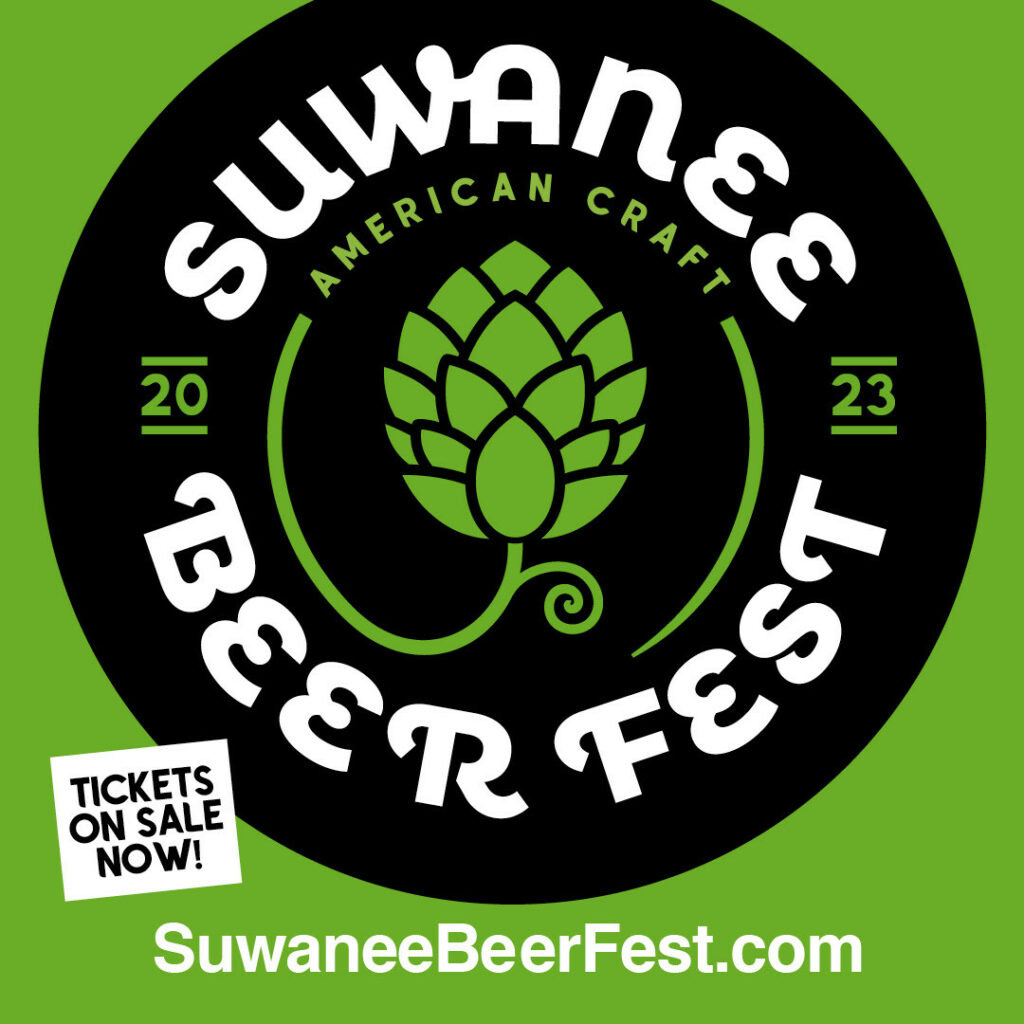 Celebrate St. Patrick's Day in the Suwanee Town Center Park at the Suwanee Beer Fest on Saturday, March 18th, at the event that USA Today voted the #1 Best Beer Festival in the US in 2022. Ticket holders are invited to sample more than 400 craft beers from around the southeast and the country. General Admission tickets start at $65 and include unlimited beer samples, live music, festival games such as cornhole, giant Jenga and mobile axe throwing, food trucks, and a local artist market. A separate Georgia Beer Garden section will feature over 70 homegrown favorites, plus up and coming Georgia breweries. Not a beer fan? There will also be seltzers, wines, ready-to-drink cocktails, and a selection of liquors from Sugar Hill Distillery.
Proceeds from this year's Suwanee American Craft Beer Fest will support Cooper's Crew, created in honor of 14-year-old Cooper O'Brien who sadly lost his battle with Clear Cell Carcinoma. Cooper's Crew funds research and development to one day find a cure for childhood cancer, along with a scholarship for local seniors.
Suwanee American Craft Beer Fest – Suwanee Town Center Park, Saturday, March 18th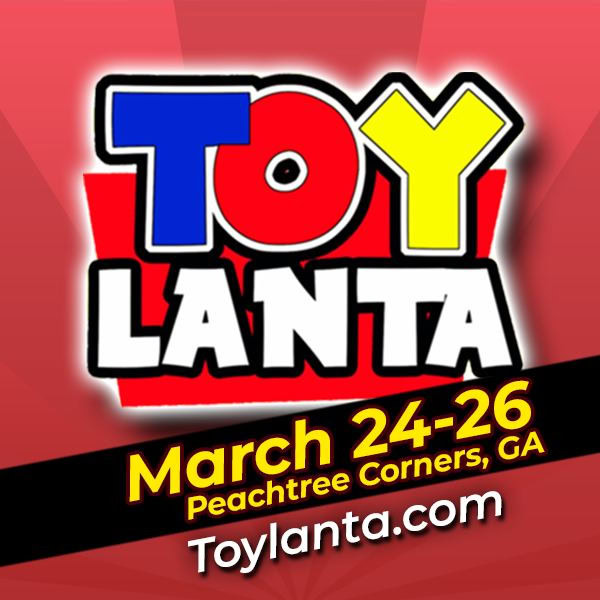 Toylanta began in 2014 and celebrates all things toys and pop culture. The event includes special guests known both in the United States and around the world, exciting panels, a cosplay contest, custom figure and diorama contest, and a pop culture car show. The folks at Toylanta are excited about talking to friends, both new and old, about their interests and they truly love to share in their joys of toys!
Toylanta – Hilton Atlanta Northeast (5993 Peachtree Industrial Blvd., Peachtree Corners), Friday March 18th & Saturday March 19th, 10am-8pm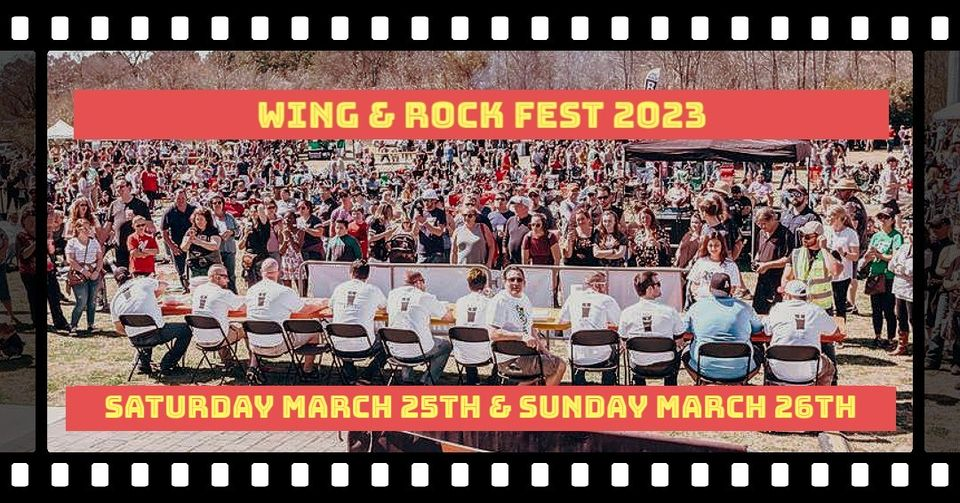 Head north of the city to Canton on the last weekend in March for the annual 2-day Wing and Rock Festival, held at the serene and beautiful Etowah River Park. Restaurants from around Atlanta will enter their great-tasting chicken wings and bold sauces to be judged by professionals and festival goers alike. In addition to the delicious food you will be treated to rockin' live music and a beautiful view. The 80-acre Etowah River Park features a playground, walking trails, and an open-air amphitheater, plus plenty of parking. Wing & Rock fest is a family friendly event, and has been voted as one of the Top 10 Food Festivals in the Southeast by Festival Rooster & one of the Top 100 festivals in the country by Parade magazine.
Wing & Rock Fest – Etowah River Park (600 Brown Industrial Pkwy, Canton), March 25th12pm-7pm, March 26th 12pm-6pm