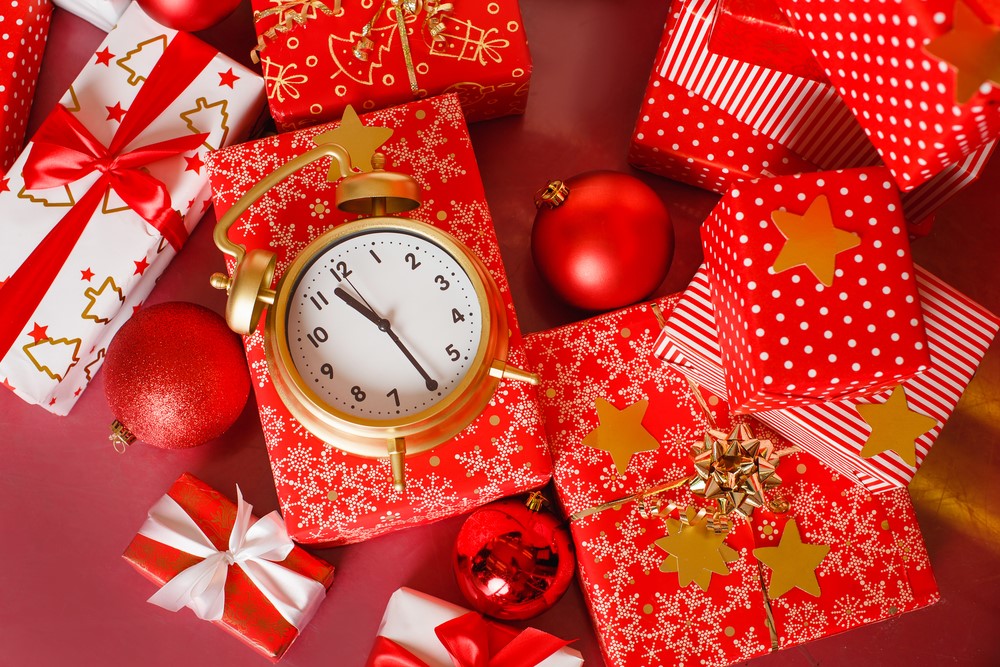 Everyone has someone on their holiday shopping list who they would characterize as "terrible to shop for." Whether it's because they seem to already have everything, or perhaps because they never seem to get excited about anything, you more than likely have at least one friend or family member who you stress out about shopping for every year. We're here to help! We've compiled a list of some of the most unique and impressive items available this holiday season. Check out this list to see if you can pick out the perfect gift for that hard-to-please loved one!
Do you know someone who has recently gotten a new smoker, barbecue grill or rotisserie? A pair of heat resistant and insulated barbecue gloves is a great accessory to help them along with their new hobby. These neoprene gloves are extra long to cover a significant portion of the cook's arms, and include a comfort liner to keep your arms cool even while immersed in heat and flames. While wearing these gloves, you can safely grab the hot handles of a cast iron pan, rearrange food inside a smoker, and even submerge your hands into boiling water to safely remove or add items.
Should we be talking about fans at Christmas? While the outside temperatures are dropping, indoors many people are finding that to keep their family happy and warm, they need to deal with a much warmer nighttime temperature than they would prefer. If you have a friend or family member who complains about being hot at night, a The Bedfan may be the perfect gift. It sits at the food of your bed and keeps a continuous flow of air moving across the sheets as you sleep, keeping you cool the whole night through. No more night sweats, and no more arguing with the other people in your house about the nightly thermostat readings.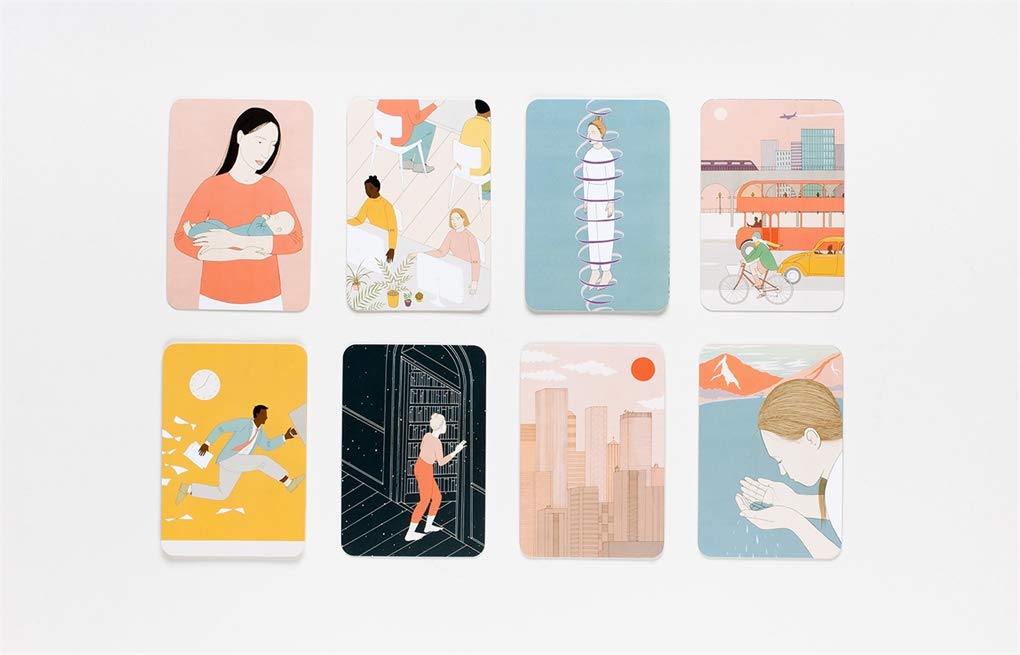 Use this deck of cards in place of a coffee table book for a fun conversation starter. Each of the 60 cards in the deck contains information on some of the most common dreams people report, along with what your mind might be trying to tell you when you wake up from such a reverie. Tips for how to use the cards for self-improvement are included, but so are instructions for turning the deck of cards into a fun game to play with yourself or in a group.
A great choice for anyone who frequently explores the great outdoors or who handles many home repair tasks on their own, a pair of flashlight gloves allows you to light your way or work on intricate tasks with one less item in your hands, such as your phone or flashlight. Each glove includes an LED light that is powered by button batteries. Fishing, camping, and hunting are just a few of the activities that come to mind as appropriate uses for these fun gloves. They are also a smart choice for anyone who enjoys running and biking before the sun comes up or late into the evening.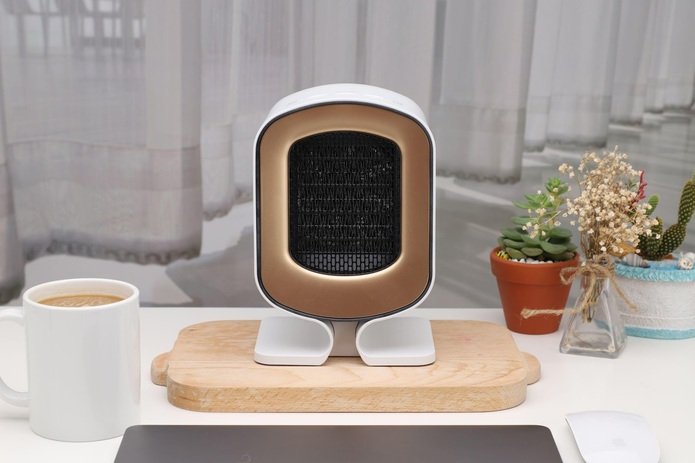 Just like a portable fan in the summer, sometimes you need a little boost of heat in the winter. This powerful yet portable indoor space heater puts out 1200 watts of heating power after only a 5 second warm up. There are multiple heat level settings and a timer so you don't leave it on longer than you intended. Safer than traditional space heaters, the HeatCore heater is made from innovative flame resistant materials and will turn off automatically if tipped over. This is the perfect gift for anyone you know who is often the coldest person in the room.
Do you love the subtle glow of Himalayan rock salt lamps? Did you know this same light is available as a string of mini-lights? These light strings are perfect for mantles, windowsills or even strung along a headboard. Many people believe that Himalayan rock salt lamps have health improving properties and that they can purify the surrounding air. This version of the popular lights runs off of a USB line, rather than a battery pack and can be connected to computer or outlet charging plug. The warm glow of the lights is pleasant and inviting.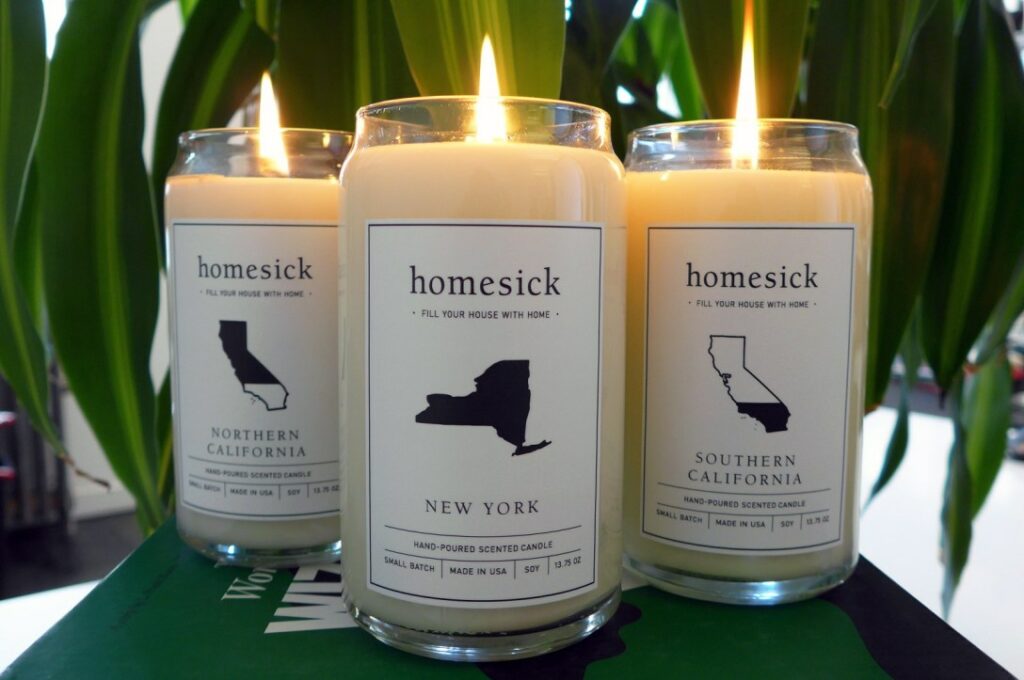 Whether you're from the upper peninsula of Michigan, or way down deep in the heart of Texas, if you aren't native to the metro Atlanta area, you likely get homesick from time to time. If you have someone on your holiday shopping list who is often filled with that same homesickness for their home state, this candle is a unique way to bring the feel of their native state straight to them this holiday season. These candles boast a burning time of 60-80 hours, and each one has a scent that is specially formulated to remind you of the familiar smells of home. Whether it's the cherry blossoms of Washington DC or the mountain spruce and clean winter air of North Dakota, the smell of this candle burning will take your loved one back home every time it is burned.
The same stainless steel that can keep your coffee warm for hours can also keep your favorite brew frosty and cold for just as long, making this the perfect gift for the beer-lover in your life. This double-walled insulating container can hold either a 12 ounce or 16 ounce can, or it can be used as a pint glass, and will hold up to 16 ounces of poured beer. And yes, while this product is marketed as a vessel meant for keeping your beer cold, it will also keep hot drinks like coffee and tea as hot as you need them.
Many of us have had to put both our corporate and personal travel plans on hold during the pandemic, but some of that travel has started to ramp back up. If you have any of those frequent travellers on your holiday shopping list, may we suggest a new innovation in travel pillows. The J-Pillow is designed to provide the neck and head support needed to rest comfortably on a long flight or train ride, and also incorporates an innovative chin support – a portion of the pillow that curls under the chin to prevent nodding. The J-Pillow was actually designed by a former flight attendant who had spent a career watching people attempt to sleep comfortably during their flights.
Outdoor light cubes are one of the coolest products that you never knew you needed, probably because you didn't know they existed. These 16-inch-square seats are 100% waterproof, hold up to 300 pounds of weight, and come with a remote control so that you can easily switch between eight colors for the lights. The cubes can be used as outdoor seating, end tables or ottomans, or they can be put together to be used as a coffee table or couch. These light cubes are rechargeable, and will hold a charge for up to 60 hours. They're the perfect addition to an outdoor bar, patio, or to use as seating around a firepit.
What appears to be a simple car charger for your phone is actually a multi-function safety device. This product was designed by auto safety experts with features meant to help drivers escape their vehicle in an emergency, and potentially save lives. The React Charger includes a razor-sharp seat belt cutter and a steel tip window breaker, because after an accident your seatbelt may fail to release and power windows may not open. There's a long-range safety siren and a strobing red safety beacon to help you call for help and alert emergency personnel to your location. In addition to these details that could help you get out of your vehicle in an accident or water immersion, the charger also includes an LED flashlight and a long-lasting power bank.
Create your own paper airplane masterpiece then see how it holds up! Clip on the Bluetooth Smart technology, and now you can control your plane with your smartphone through the Power Up app (iOS/Android compatible). The simple controls are easy to master. Simply tilt your smartphone or tablet from right to left to maneuver and use the throttle lever on the app to ascend and descend your plane. Special paper is included for making your airplane, but you may also use the kit with your own designs.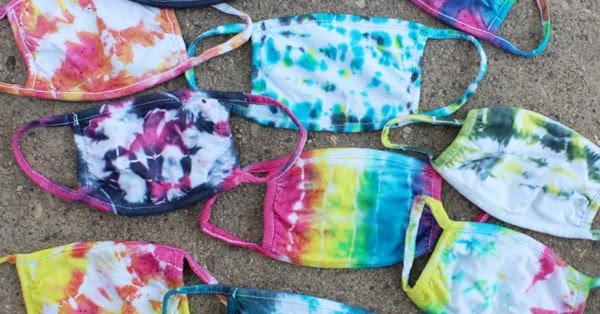 This gift is both a sign of the current times that can turn into a memorable keepsake, and a perfect gift for that hard-to-buy-for tween in your life. The kit includes three white facemasks and three dye colors, along with rubber gloves and rubber bands. The masks are one-size-fits-most and a step-by-step guide is included to help you along. Tie dye has seen a resurgence in popularity lately, and DIY crafts have become more popular with adults and children alike, so combining the two trends with a product as synonymous with 2020 as the reusable facemask makes for a fun, tongue-in-cheek gift.
This is another great product for anyone on your list who enjoys spending a lot of time in their outdoor living space. Place it by the pool or hot tub, around the firepit or just keep it close while relaxing on the back porch. Tiki Tunes has impressive sound quality for such a small bluetooth speaker, and multiple speakers can be paired together. The LED light flickers like the flame of a tiki torch, and can be used while the music is playing or while that function is not in use. These speakers are waterproof and lightweight so they can be moved from location to location much more easily than a traditional tiki torch, and there's no need for fuel!