A lot of attention is given to how you can declutter and update the look of the inside of your home to obtain the highest selling price possible when you sell your home. Home staging, updating your paint, removing personal items – many of us are quite familiar with the process of getting everything in order prior to listing. However, the inside of your home is only one piece of the puzzle. Buyers may see gorgeous interior photos of your home when viewing your listing, but they will also want to see that the outside of your home looks just as good. And when they actually come to view your home in person, the first impression they get will be of your home's curb appeal. The way a house looks from the street can actually make or break a sale. Your home may be a showstopper on the inside, but that initial first look can sour a buyer and affect the way they view the rest of your home.
---
We've compiled a list of some of the most common mistakes sellers make with the outside of their homes. Whether you are planning to list your home for sale soon, or you just want to stay on top of things for a future listing, be sure to pay attention to these front yard deal breakers.
Too Much Front Yard Clutter Can Overpower Your Home's View
Simply having too many things in view can ruin the look of your home when viewed from the sidewalk or street. And we don't necessarily mean junk or eyesores. Even if your outdoor furniture is brand new and the decorative garden is filled with gorgeous plants, too much of anything is bad when it comes to selling your home. Buyers want to look at your home and see possibilities – all the things they can add to make it theirs. When they can't remove enough of your own belongings from their mental image, it becomes impossible to visualize this.
The things you choose to have in your yard also matters, even if the condition and appearance of the items is good. The number one item that buyers say turns them off from a home is a trampoline that is viewable from the street. So if you have this piece of equipment in a street-facing side yard, it is best to relocate it when you are planning to list your home for sale.
Pay Special Attention to Your Street Facing Garage Doors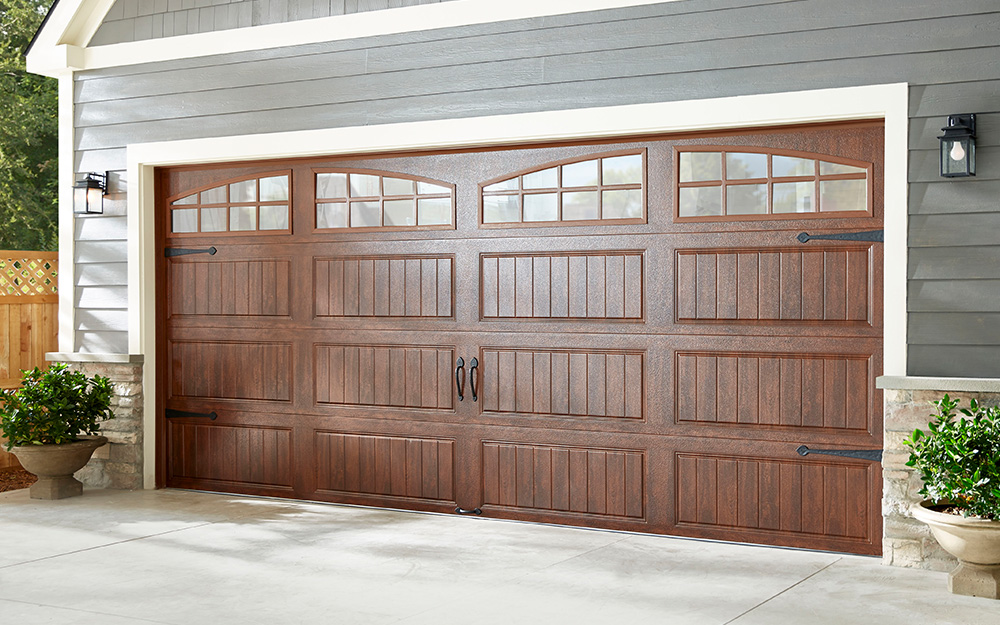 If your garage faces the street, or even if it is on the side of your home but viewable from the street, then it is a part of your curb appeal, and it's doors must be properly maintained. Garage doors show their age in different ways depending on the material from which they are made. Wooden doors tend to sag over time. Whether on wood or metal, peeling paint can happen to your garage doors the same way it occurs on your shutters and trim. And regardless of material, some doors fail to close completely after years of use. If peeling paint is your only issue, a fresh coat may do the trick. However, for most other maladies, a full replacement will be in order.
---

Clashing Colors Can Keep Your Home From Selling
The elevation of your home likely includes several distinct features, from the brick, stone, stucco and/or siding to the shutters, front door and trim. A common part of the process when you plan to sell your home is to check all of these areas for problems spots that need repairs or paint touch ups. Make sure that when you have your shutters, front door, or even your whole home's siding repainted, that you choose complimentary shades that are neither too boring, nor too brash. Colors used should be from the same family, and only one bright color should be used sparingly, such as on trim or shutters.
Make Sure Your Roof Isn't an Eyesore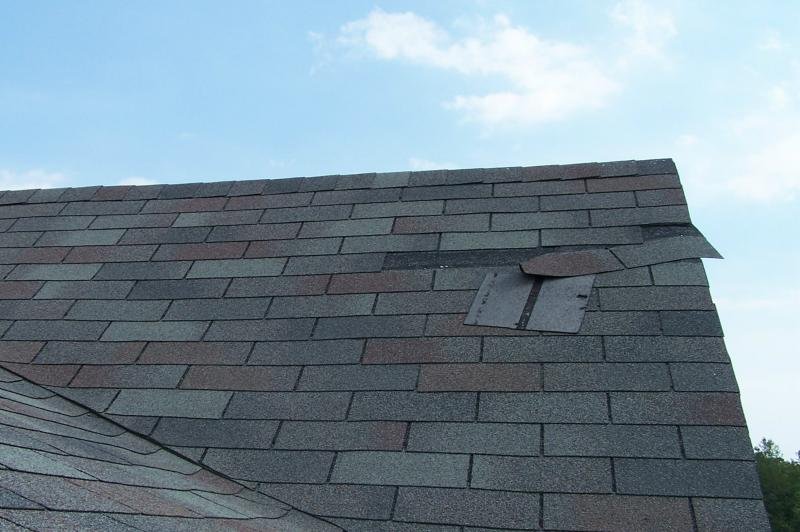 A roof that is in bad shape is not just a structural problem for your home – it can leave a bad visual impression on anyone who happens to drive past. Especially if you have recently experienced strong winds and rain, a visual inspection of your roof is likely in order. Having a thorough inspection of your roof done by a licensed roofing expert is a normal part of the home selling procedure. If the report comes back that your roof is structurally sounds and only has cosmetic issues, don't be fooled into thinking you can let the matter go. Cosmetic problems with your roof will cause potential buyers to run away fast, as they will not know that a bigger problem isn't at hand.
---

Clean Your House….on the Outside Too
Weather stains on your siding and stucco are a regular part of life, but they don't need to overstay their welcome. These unsightly stains on the exterior of your home can quickly make your house look like it hasn't been cleaned or maintained in ages. There are many companies around that offer a house washing service as part of their menu of repairs and improvements, but you can also tackle this job yourself if you have the right equipment. You will need a pressure washer and special house cleaner that can be purchased at most hardwood stores and big box retailers. Even if some of the more stubborn stains remain, getting rid of 90% of the stains can improve your home's appearance enough so that it does not look like the eyesore of the neighborhood.
---

Maintain Safe and Attractive Front Steps
The steps leading up to your home must be stable and free of any structural concerns, period. This is true of your front port steps and any other steps around an entrance to your home, such as the steps coming down off a back deck. Fixing issues with stairs isn't exactly easy, but it is an absolute necessity if you are planning to sell your home. Also keep in mind that your steps should be easy to see, and not obstructed by shrubs or lawn decor.
Stay on Track with Lawn Maintenance
Whether you hire a lawn care service or maintain your yard yourself, be sure to remain committed to the dream of that perfect yard all year long if you are looking to sell your home. Of course buyers realize that a winter lawn will not have the same brightness and lush look as your grass would in late spring, but they don't want to see signs that you've given up until next year either. During the fall and winter season, keep the grass cut and the hedges trimmed, and when the growing season is over, make sure any leaves that have fallen from your front yard's trees and shrubbery have been removed.
Lawn maintenance doesn't stop at grass though. You need to take note of the appearance and condition of your mulch too. Old and faded mulch around shrubs and flowers looks unkempt, especially if your neighbors have recently replaced theirs – this will make your mulched areas stick out like a sore thumb. Most lawncare services offer mulch replacement as an add-on service.
Don't Neglect Your Windows to Preserve Curb Appeal
Dirty windows drive away more buyers than you could imagine, especially considering this is a relatively easy problem to fix. Not only do unclean windows detract from your home's appearance, they will make buyers wonder what else you may have let go in your home. Clean windows are a clear sign that a home has been well taken care of, even down to the last detail. If your windows are older and a mere cleaning will not solve the problem, replacing them will bring a good return on your investment when it comes time to sell your home. Opt for energy saving models so that your windows are money savers and not just an eye-catching improvement.
---

Spice Up a Too Plain Porch to Maximize Appeal
We mentioned previously how distracting clutter is for potential buyers outside your home. It is possible to go too far in the opposite direction too though. A completely empty front porch drains the life out of your home and makes it appear too sterile. Buyers should be able to picture themselves relaxing on your porch, but they do need a little bit of inspiration from the way you already have items organized. A simple set of outdoor furniture or a pair of rockers, perhaps on top of an indoor/outdoor throw rug can bring enough life to the area to improve the view from the street.
Cracked Walkways and Driveways Give Your Home a Messy Appearance
The condition of some of the pavement and concrete in front of your home may be out of your control, especially if the sidewalk in front of your house is county or city owned. If you live in a managed subdivision with a homeowners association, they should be responsible for maintaining walkways to a certain standard. If you see many cracks and even worse, roots busting the pavement up, contact your HOA to have this matter addressed. If you do not live where there is an HOA, you can (and should) still report damaged sidewalks to your local municipality.
---
That leaves your driveway and any paved walkways leading up to your front door. These features are your responsibility to maintain and cracks and root busts can detract from the appearance, and can even be a tripping hazard. The best way to avoid this problem is to take excellent care of your home's paved features from the beginning. When you move into a new home, have the driveway and any walkways sealed to protect against weathering. Once cracks and ruts appear, you will need to contact a driveway repair specialist.
What about interlock driveways that are not made from poured concrete? Those can show wear and tear as well. Be on the lookout for dislodged or damaged bricks and stone. The affected pieces will need to be replaced, but unlike pavement repairs, this is a task you will likely be able to take care of yourself.