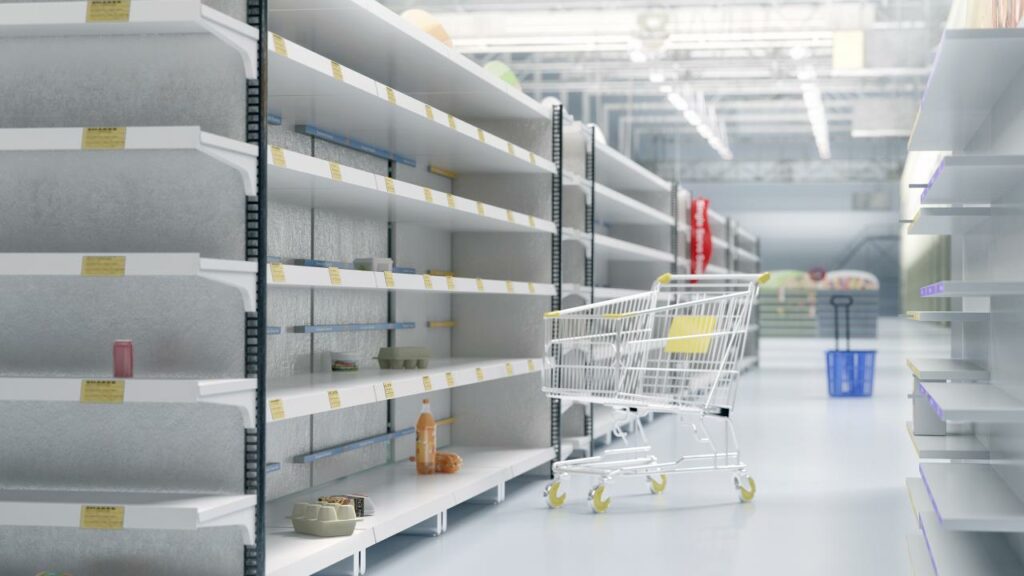 If you expected the shortages of household and food items that we saw at the beginning of the Coronavirus pandemic to be a thing of the past by now, you may be disappointed as we head into the holiday season with many staples still in short supply. Holiday toys and gift items are also expected to be added to the list of hard to find goods. It seems that a perfect storm of scenarios, from weather-hampered harvests to labor shortages in production facilities, have combined to leave some store shelves still empty of certain items.
---
Some of your favorite seasonal ingredients will be affected, and even holiday travel could see an impact. Read on for some of the things that might be hard to find as the holiday shopping season approaches.
Smaller Turkeys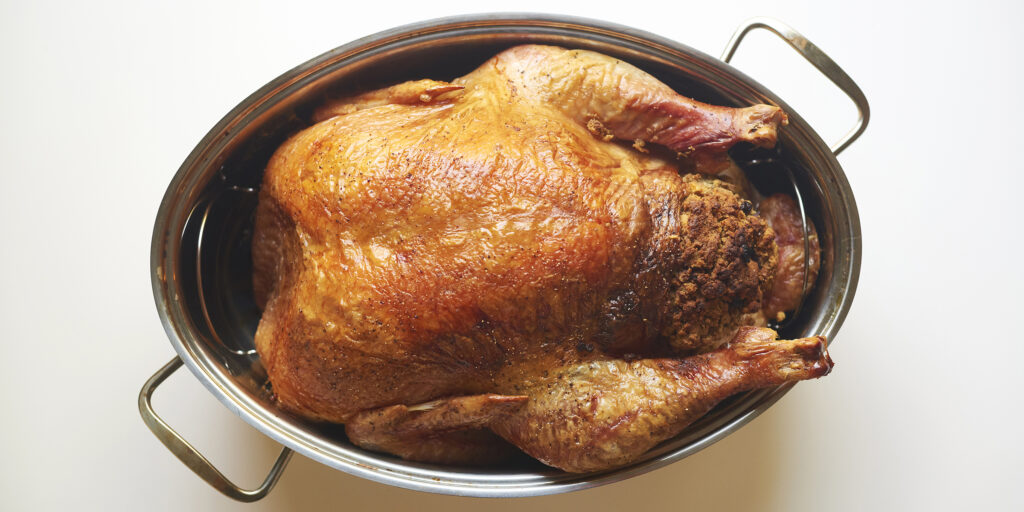 You might want to consider planning ahead if you are hosting a Thanksgiving gathering this year, especially if you plan to have a smaller bird on the menu. Last year, larger turkeys were mostly passed over in favor of smaller birds, with most people opting for turkeys weighing 15 pounds or less. Due to the pandemic, many people gathered in smaller groups than usual to celebrate, and for some it was an immediate family only event. Additional disruptions in the turkey supply chain have occurred since last November, including an increase in grain prices and short-staffed production facilities. This year experts are predicting a continued shortage of smaller turkeys, which will likely still be in high demand. So, if you are planning a more intimate Thanksgiving with no need for a large turkey, go ahead and shop for your main dish now. If you find one that is the right size, you can pop it into the freezer for now, and follow defrosting instructions later.
---
Incidentally, turkeys aren't the only bird that has experienced supply issues. As we were warned prior to the summer grilling season, chicken has also been hard to find in some places, especially America's beloved sports staple, the chicken wing. According to representatives from Tyson, the chicken shortage is due to labor shortages during the pandemic, and the supply is just now beginning to catch back up to where it was prior to 2020.
Canned Pumpkin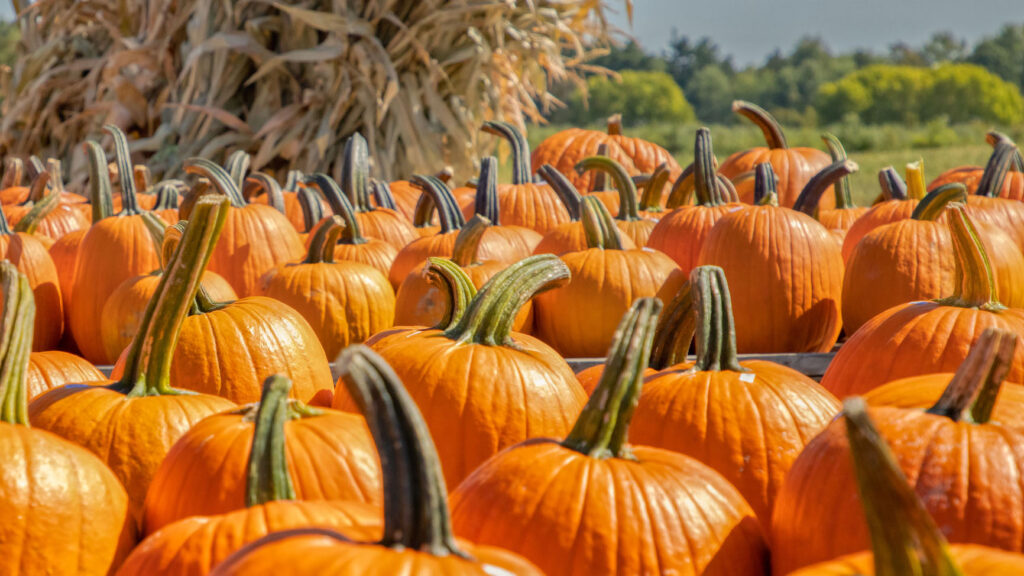 For the second year in a row, you might have a harder time finding the canned pumpkin for your holiday pies. Drought conditions in pumpkin growing areas seriously hurt this year's crop, and there was even an outbreak of a pumpkin specific fungus in Illinois, which happens to be where most of the pumpkin puree used in canned pumpkin is sourced. Add to these issues the fact that canned goods in general have been in shorter supply due to an ongoing shortage of aluminum. Since more people have been spending time at home, we are also cooking at home far more and therefore using canned ingredients than before the pandemic started. If you do see cans of pumpkin on the grocery store shelves, it might be wise to pick up several cans to get you through the fall season and December as well if your family enjoys pumpkin pie with their holiday festivities.
---

Jet Fuel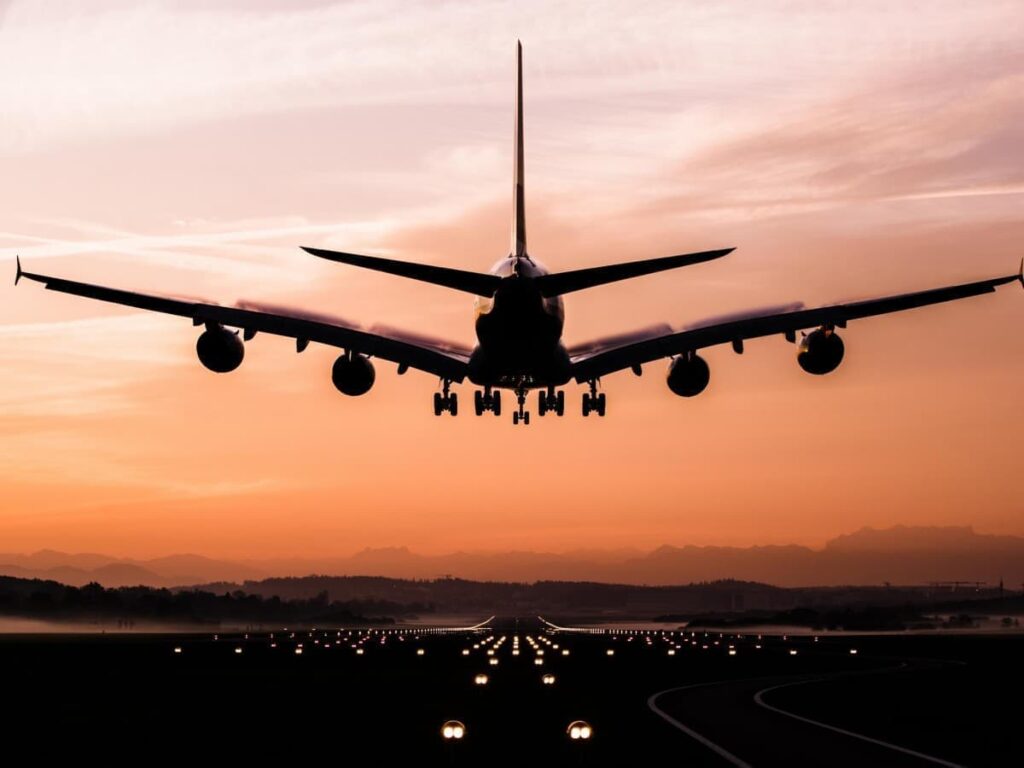 How does a shortage of jet fuel affect the average consumer? Increased ticket prices, cancelled flights and a decrease in the number of direct flights available to far flung locations are the ways a shortage like this trickles down to the average traveller. The issue is the most obvious near popular vacation destinations, as the demand for travel outpaces the number of flights that can be supported when fuel is in short supply.
---
Why is jet fuel hard to come by? One part of the problem is the nationwide shortage of tanker truck drivers who deliver fuel to airports. As many as 20% of the United States tanker truck fleet has spent part of 2021 sitting idle due to a lack of trained and qualified drivers to jump in the driver's seat. Adding to the problem is that last year when air travel decreased due to the pandemic, many of the pipelines that traditionally carried jet fuel switched over to carrying regular gasoline, and they have been hesitant to change back over when there is also a higher demand for gasoline.
Even if you are travelling by car, you'll likely have some sticker shock when you go to fuel up. Lower gasoline production rates have made the commodity even more valuable. This has led gas prices to increase by 22.5% from March 2020 to March 2021. Much of this increase in gas prices started with the extreme Texas freeze last winter, which halted a fifth of the country's oil-refining capacity in its tracks for weeks at a time. Gas and oil prices soared even further in early May, following the country's largest fuel pipeline being shut down by a ransomware attack. Outages like these can take months or even years to work out of the supply chain.
Automobiles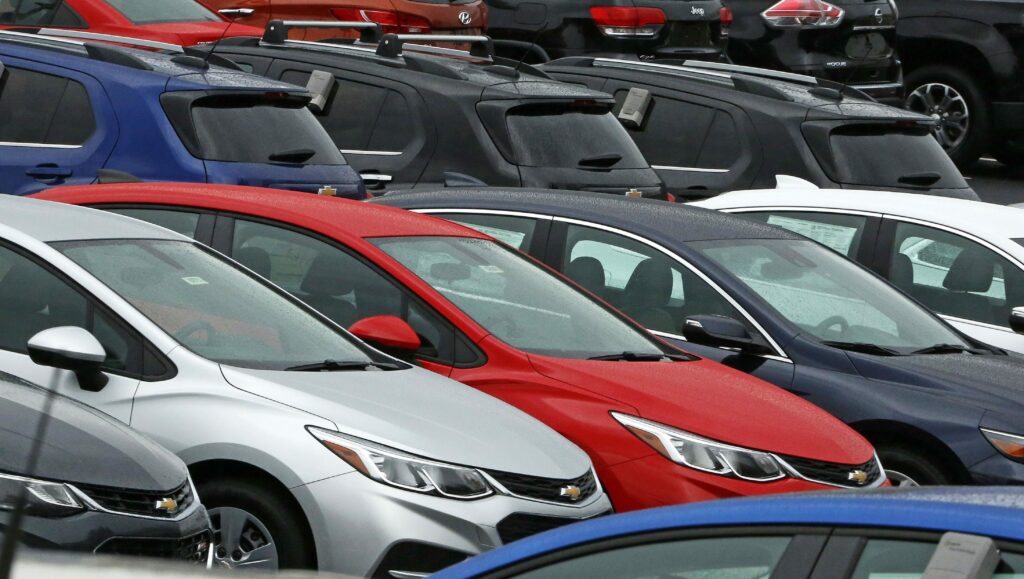 Were you planning to gift your spouse, teenager or even yourself with a new car this holiday season? Plan to have a few different options you'd be happy to choose between, because you may have a hard time finding the exact make and model you had in mind. New car inventories are expected to remain well below pre-pandemic levels until at least the end of 2021. You will pay more when you do find the perfect ride – car prices are up 6% over where they were at the beginning of the pandemic. The cause for this is mainly due to the global shortage of computer chips. Since pretty much every major system within your vehicle relies heavily on computerized parts, those chips are an absolute necessity when it comes to automobile manufacturing.
---
The shortage of vehicles does not only affect new cars – the lack of certain new makes and models is creating a much more competitive market for used cars as well. In April of this year, used cars saw their largest monthly price increase in 68 years of tracking, with prices rising between 8.2% and 9.3%. This could be good news for you if you are looking to trade in a car rather than, or in addition to, purchasing one. Because there is a shortage of quality used cars, the one you are selling will likely bring in a much higher price due to the hot trade-in market.
Experts say that the computer chip shortage could last well into 2023, so the automobile supply may not recover anytime soon. This shortage will likely also affect other items, such as household electronics and computers. Any of the electronic items you are planning to purchase as holiday gifts could be affected, so plan to shop early and pay a little bit more in order to be certain you have the gifts you need in time.
Holiday's Hottest Toys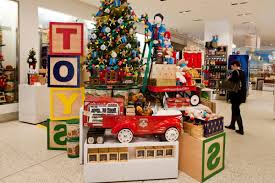 If you have kids on your holiday shopping list, it's a good idea to do your shopping now. Especially if you want to give as a gift any of the items that are popping up on any of this year's hot toy lists, you should make your purchases sooner rather than later. Shipping delays abound and when stores begin running out of the most popular items, there are no guarantees that they will be able to restock with new shipments prior to the holidays. CEOs from the major toy companies began warning consumers of this potential issue months ago, and they also say that limited supplies could also drive up prices. If you see a good deal, snap it up, because prices on toys are unlikely to drop again before the end of the year.
---

Children's Lunch Staples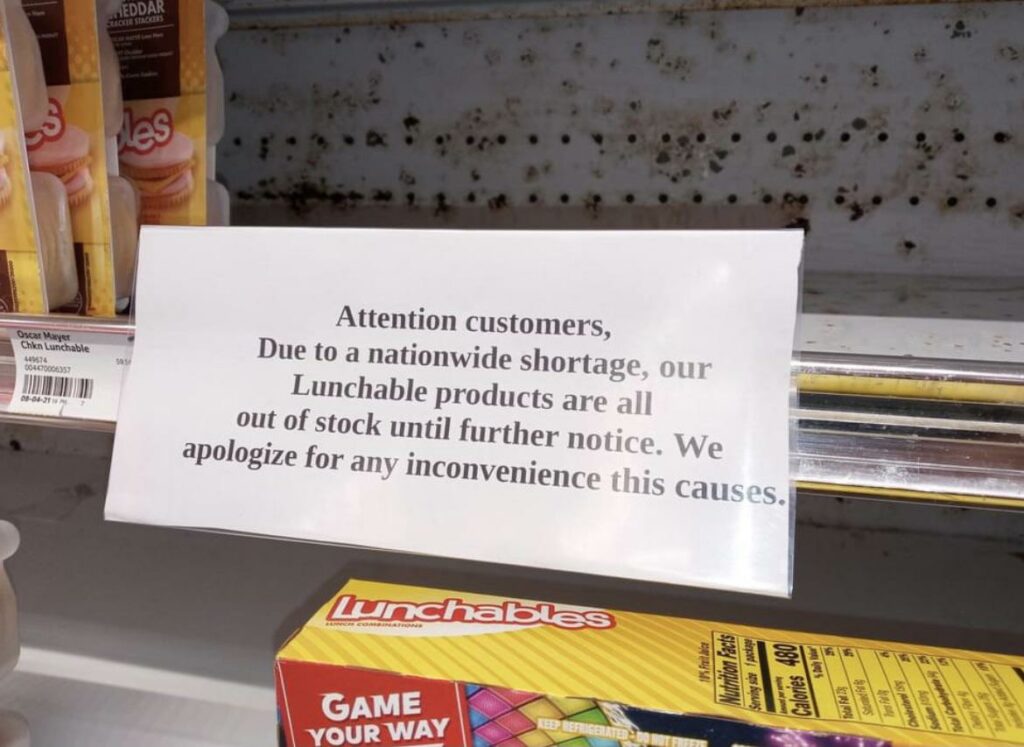 One of the more random shortages we have been hearing about is the Lunchable shortage that some busy parents have encountered. According to a statement from Kraft Heinz, "we are seeing an all time high demand for our Lunchables brand." How much has demand increased you may be wondering? Compared to 2019, almost 2 million more households were buying Lunchables in mid-2021, and supply has not yet been able to keep up with this drastic increase in demand. This is the first time the brand has experienced growth like this in over 5 years.
---

Coffee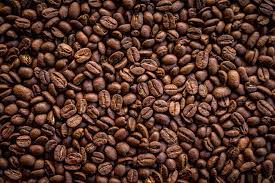 This news might be absolutely terrifying to some of us, but it seems that coffee is not immune to the ongoing supply problems we are experiencing. Dry weather in Brazil, frosts in Arabica growing regions, increase in shipping time and protests in Colombia have all combined to make coffee both more expensive and sometimes harder to find. Only one company has seemed impervious to the price increases so far. Starbucks is happy to report that because they order their coffee products so far in advance, they have locked in their prices and are commiting to not transferring any increases on to their customers.
---

Houses
And yes, the housing shortage will definitely continue throughout the end of 2021, and beyond. Home builders have been struggling to keep up with demand as remote work fuels interest in spacious housing, leading to housing prices rising at their fastest pace in 15 years. Lumber prices are also driving the cost of new homes even higher. Thanks to this limited supply, in the past year alone, the median cost of a home in the United States shot up 15% from $300,000 in 2019 to $340,000 by the end of 2020. By the middle of this year, the nation was already facing a shortage of 3.8 million homes.