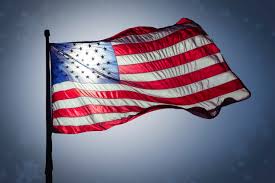 Memorial Day means the start of summer – cookouts, swimming pools, and fun with family and friends – and also a chance to say a solemn thank you to the men and women who have sacrificed their lives in the name of freedom. Today we honor all those who have paid the price so that we can enjoy freedom and opportunity. We would also like to share a little history with you, for those curious about how this day came to be.
---

Decoration Day
Memorial Day began in the years following the Civil War, and was then known as Decoration Day. It was at this time that the country's first national cemeteries were established, and it became common for family members to gather each spring to "decorate" their fallen loved ones' graves with fresh flowers. By 1890 May 30 had become the official date for Decoration Day in all of the Northern states. Local communities held celebrations with parades, speeches and prayers, all to honor the soldiers who sacrificed their lives in the Great War. Similar events were held in the Southern states, though not on an official date.
The Sacrifice Grows
For decades Decoration Day specifically honored Civil War soldiers, but eventually the United States found itself embroiled in other major wars. As American families buried their fallen heroes from Workd Wars I and II, Decoration Day evolved to become a day to remember and celebrate American soldiers killed in action in any U.S. armed conflict. May 30 continuesd to be the day of choice in the North, with the Southern celebrations being more varied and informal.
Memorial Day Becomes Official
In 1968 Congress passed the Uniform Monday Holiday Act, which made the day an official federal holiday, and decreed that Memorial Day would forever be celebrated annually on the last Monday in May, regardless of the date on which it falls. This served both to give federal workers a three day holiday weekend, and to allow for bigger, multi-day celebrations.
How We Celebrate
Just like in the early days of the holiday, many cities hold parades to honor their community members who have died in our nation's wars, with the largest parades taking place in New York, Chicago and Washington DC.  Smaller memorials take place in town squares and cemeteries thought the country. Many people wear a red poppy in their lapel as a sign of remembrance, an idea taken from a popular Workd War I era poem.
And of course, many of us enjoy this long weekend with trips to the beach, parties with our loved ones, good food and refreshing drinks. What matters most is that while we are enjoying the sun and fun, we remember the heroes whose sacrifices have made these things possible.
Thank you, from BrownDaniel.