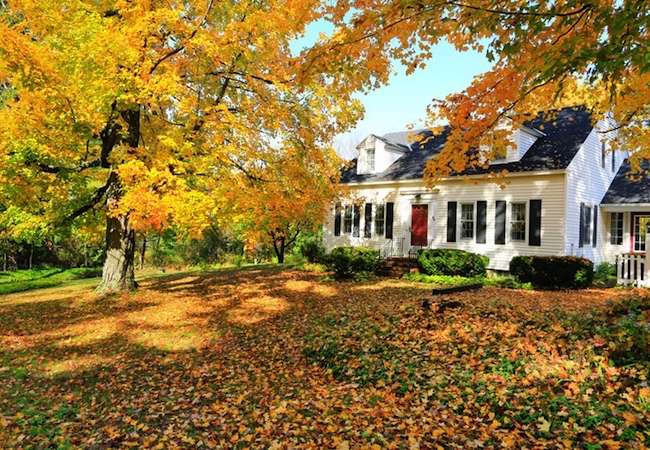 It's fall in Atlanta, with winter just around the corner. While we don't expect subzero temperatures or months of snow shoveling in our neck of the woods, we can expect frosty mornings and a flurry or two as the year winds down. Before the warm and sunny afternoons fade away, now is a great time to tackle some of the annual fall maintenance tasks around your home and lawn.
---

Heat Check-Up
Schedule a service call with a reputable heating and air service to check your heat pump and furnace for any maintenance issues. Verifying now that your system is functioning properly can help you avoid a lengthy wait for repairs later should anything go wrong.  Once the temperatures fall the service companies will likely be booked up for weeks with emergency repairs on systems that were not checked ahead of time.
Gutter De-clutter
This is something you'll want to do several time throughout the fall if you have multiple large trees in or near your yard. Leaves blocking the drainage system on your home can cause damage to window sills, wood trim and even your roof.  Water damage to basements and crawl spaces can also occur if water overflowing the gutters puddles up in places around the exterior of your home.  Keep all gutters and downspouts clear of leaves and other debris so that the water from fall rainstorms flows freely.
Fill Up the Feeders
If you have invited feathered friends into your yard with houses, baths and feeders, pick up a bag of feed and make sure all of their feeders are full and accessible for refilling throughout the cold season.  Any birds that are exposed to an adequate food source and decide to stay for the winter will need that source to keep up with them over the next few months.
Hang Up the Hoses
Detach and store garden hoses inside for the winter. Shut off the water to any outside faucets, because water in the lines can freeze and expand, causing a break in the pipes. Hoses that are left outside in cold weather are likely to crack and disintegrate as well, so unless you want to replace them each spring, indoor, warmer storage is best.
Safety Check
While you're taking care of the fall-specific tasks mentioned above, add a check of your fire and home safety equipment to your routine.  Test all of your smoke and carbon monoxide detectors, replacing batteries as needed.  Check the expiration date on fire extinguishers and replace any that have reached the end of their lifetime. Take a look at your dryer vent and make sure it is free and clear of any lint buildup.
---
Read on for more fall home tips!