As we move forward from the historic year that was 2020, can we expect many changes in interior design? Definitely! Trends change from year to year and each January we look forward to finding out what the experts think will be popular in the coming year. But perhaps this year more than ever, more and more of us are looking for ways to escort the prior year out the door. Changing a few things in your home can help you feel like you've truly started over anew, so read on for what you can expect from interior design in the coming year. Then use these ideas to usher 2021 into your home design.
---

Traditional Decor
The last decade has seen interior design trends float between millennial inspired minimalist themes and industrial looks. Those styles were fine for a generation of people used to eating out, traveling abroad and spending a great deal of time outside of their homes, but perhaps not so fine tuned for the quarantine living we've all been doing. People are seeking more comfort and utility in their homes now, and design trends are following suit. Plush sofas in classic prints, slipcovers for older and less comfortable pieces, and overstuffed pillows and ottomans are all rising in popularity.
The Not-Quite-So-Open-Floor Plan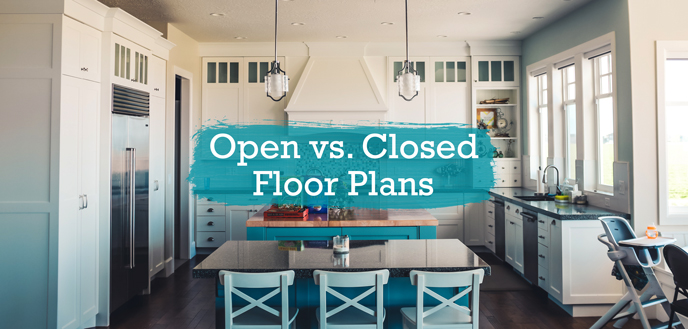 We've been predicting this for awhile and it seems that sheltering in place may have accelerated the trend. Wide open floor plans have been all the rage for the last two decades, which means that for quite some time, rooms separated on all sides by walls have seem dated and old fashioned. This is no longer the case! We are staying home much more than we ever have before and families are finding that they enjoy having separate spaces, even in common living areas. In new home builds you will find more and more floor plans with separate rooms for the dining room, kitchen, family room and office.
---
What about homes that have already been built with these wide open spaces? Interior design trends will include creative solutions for dividing up this space, such as sliding barn doors between open rooms. A perfect example of where to utilize this would be in a farmhouse kitchen with a barn door leading to a similarly themed dining room. You can also reconfigure the layout of furniture to create cozy and private nooks to give family members privacy and quiet for virtual learning and zoom calls.
Drink Tables & Trollies
No, this isn't a joke about 2020 driving us all to drink. The drink trolley has increased in popularity by 117% according to Google Trends data, and design experts are predicting that drink tables will begin taking the place of one living room accent and/or end table for many of us as we incorporate current trends into our interior design. Interestingly, this does not appear to be due to any increase in hosting, but rather a sign that when we spend a great deal of time in our homes, we want them to be filled with comfortable places where we may easily cater to our own likes and whims.
Show Off Shelving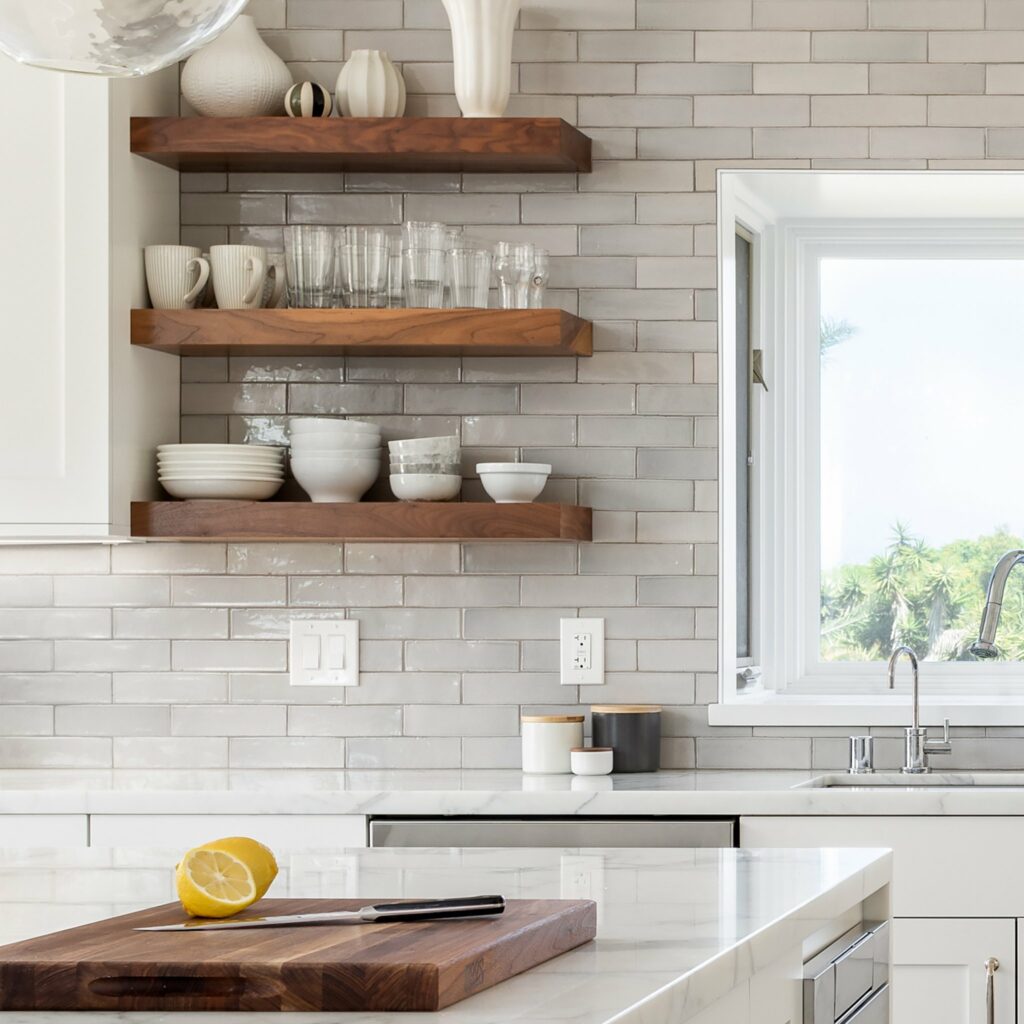 Say goodby to the open floor plan and hello to open shelving! Kitchens will feature floating shelving more and more, where you can showcase your most audience ready mugs and ceramic dishes. According to Pinterest, searches including the key words "open shelving" were up 130% during 2020. This trend comes in conjunction with the trend toward decorative clay cookware, colored glassware and 1970s and 1980s style kitschy bakeware. Similarly, the trend in pantry doors will be toward more glass and see through styles. Perhaps the interest in closing the kitchen off from the rest of the open via a closed floor plan has us more inclined to open up the space inside the room. A key component to pulling off this look is maintaining organization, so declutter and plan your shelves appropriately before tossing the cabinets and solid pantry doors.
---

Natural Materials
From bamboo to wicker to rattan, natural materials are becoming all the rage in furniture, for both indoor and outdoor use. Look for area rugs that are made from jute and both throw pillows and blankets made from organic fibers. This trend will also show up in colors, as many people will be choosing shades of beige, taupe and brown as a backdrop for earth friendly materials. This more natural look goes hand in hand with the increased presence of indoor houseplants, leading to an all over more natural look. Natural materials also tend to give furniture a more artisan look, rather than imparting the feeling of mass produced furniture.
Outdoor Living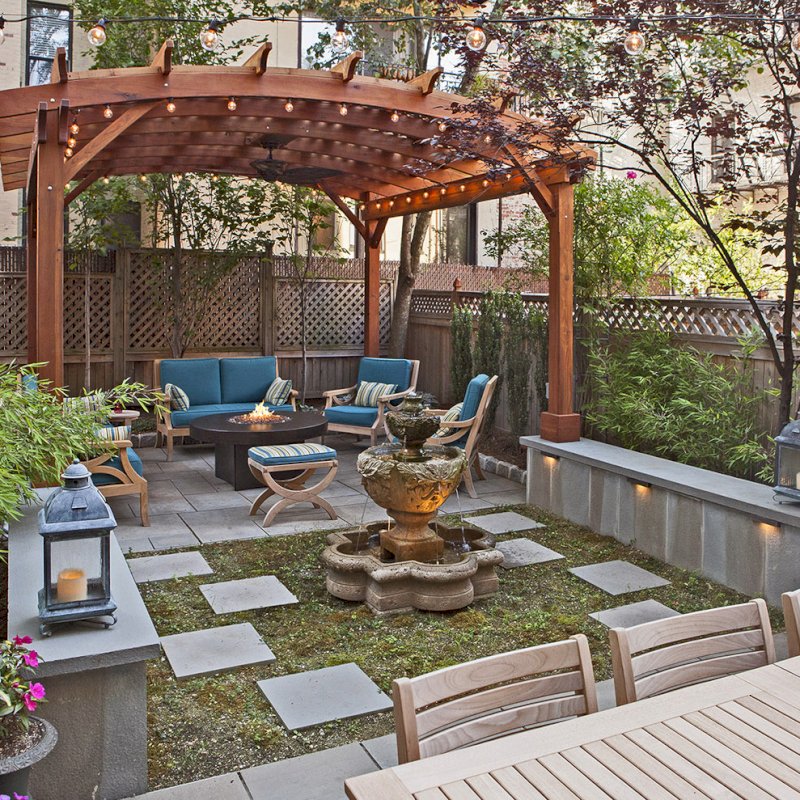 As we look for more ways to have fun at home, expect to see more and more attention paid to the outdoor areas of our homes. "She Sheds" and detached "Man Caves" are more popular than ever, and a small segment of the population is even embracing the tiny house movement as a solution for college age children and aging parents who desire to remain closeby. Aside from these additional structures that can be added to your home, outdoor living spaces will be featured more and more when it comes to design and decor. Look for more attention to the details in outdoor furniture, a renewed focus on luxuries like outdoor kitchens and spa-like pool areas, along with small touches you can add to existing spaces, such as climate-friendly ceiling fans, light fixtures and textiles.
---
Another hot outdoor feature you'll see everywhere in 2021 – pergolas! These simple shade-giving structures are relatively easy and inexpensive to install and make so many of our everyday activities more pleasant to do outside, from dining to chatting with clients over Zoom.
A focus on outdoor living spaces is not limited to large lots and sprawling country homes. Even in townhomes and condominiums, people are looking for creative ways to play up their outdoor spaces and make it more appealing and comfortable to spend time outdoors. Small but lush outdoor furniture with cozy seating arrangements will be marketed to city dweller balconies, and townhome patios.
Cheerful Colors and Prints
When Pantone chose a bright yellow as one of their colors of the year, it was no accident that the shade would be associated with optimism and cheerfulness. After the year we just had, people can all use splashes of happiness, and you will see this in color and design trends. From cheery yellows to pleasant pastels, designers will be using color as a mood lifter. Expect to see these colors in accent walls, artwork, throw pillows and rugs. Hints of bright colors in an otherwise neutral room can boost moods and creativity. This look will especially show up in offices and kitchens.
Darker Hues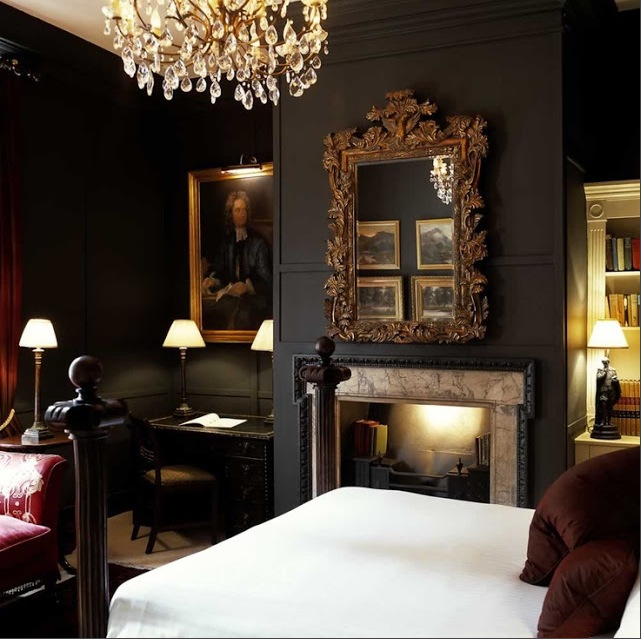 On the other hand, many design experts predict there will be a rising popularity of darker paint shades throughout 2021. Many people have come out of 2020 feeling that life is short and personal tastes should be explored. If you've always wanted to paint a room a deep, dark purple but have shied away from such a statement, 2021 may be the year you decide to throw caution to the wind. While it is true that bright yellows and pastels are cheerful and can influence happiness, few things can make a person happier than surrounding themselves with the color they love, even if it is darker than is usually acceptable when it comes to interior design. In the coming year expect to see more examples of these bold hues gracing the pages of interior design magazines, and by all means, feel emboldened to decorate with this same philosophy.
---

Lighter Colors of Wood
If you're a fan of deep mahogany and cherry tones, you might find a smaller selection if you shop for furniture in 2021. While those colors for wood furniture are timeless and always look great, we are now seeing a definite trend toward lighter woods such as birch and ash, and both whitewashed and unstained looks will be rising in popularity. This could be a reaction to the trend away from open floor plans. As with paint, darker colors in furniture can make a small or closed off space look even more diminutive. Lighter furniture opens things up and helps you maximize natural lighting.
Indoor Plants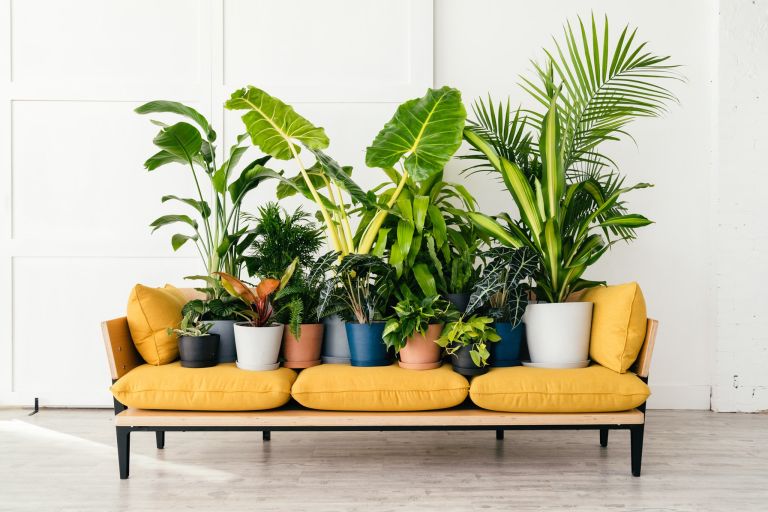 So many of us began exercising our green thumbs over the past year. Gardening and plant cultivating, whether indoors or out, can relieve stress, and tending to a plant can help you establish a routine in the midst of chaos. It's no wonder that sales of gardening supplies are up over 110% since 2019. Perhaps because of the rise in popularity, indoor trees and plants will become a major focus of interior design this year. Plants can do so much to uplift our indoor spaces, from freshening the air to inspiring calm and serene thoughts as we bring a small piece of the great outdoors inside. Look for everything from tabletop cactus gardens and bonsai trees to almost surprisingly large potted trees used as statement pieces in a room.
---
An additional aspect of this trend will be the popularity of edible plants indoors, used for both their need in cooking and as a part of the décor. Fresh herbs and spices will be found fresh from the countertop or window herb garden. Sunrooms will be as likely to showcase a prize pepper or tomato plant as a more common fern or orchid. Growing our own fruits and vegetables, along with herbs and flowers, has been a useful method of coping with the solitude of quarantine living, but for many people this hobby will continue, and you will see it incorporated into kitchen and patio design.
Germ Fighting Technology
How will the age of COVID affect interior design? You might be surprised at how upgrades and trends that are specifically tied to germ fighting may appear over the next year. In bathrooms and kitchens, you'll see more touch free options such as faucets and soap dispensers, and trash bins with sensors that open only when you need them to. For folks ready to do a full renovation or who are building homes, non-porous quartz and copper will be showing up on countertops and in sinks. These materials are not only attractive choices, but they can actually prevent the spread of germs.