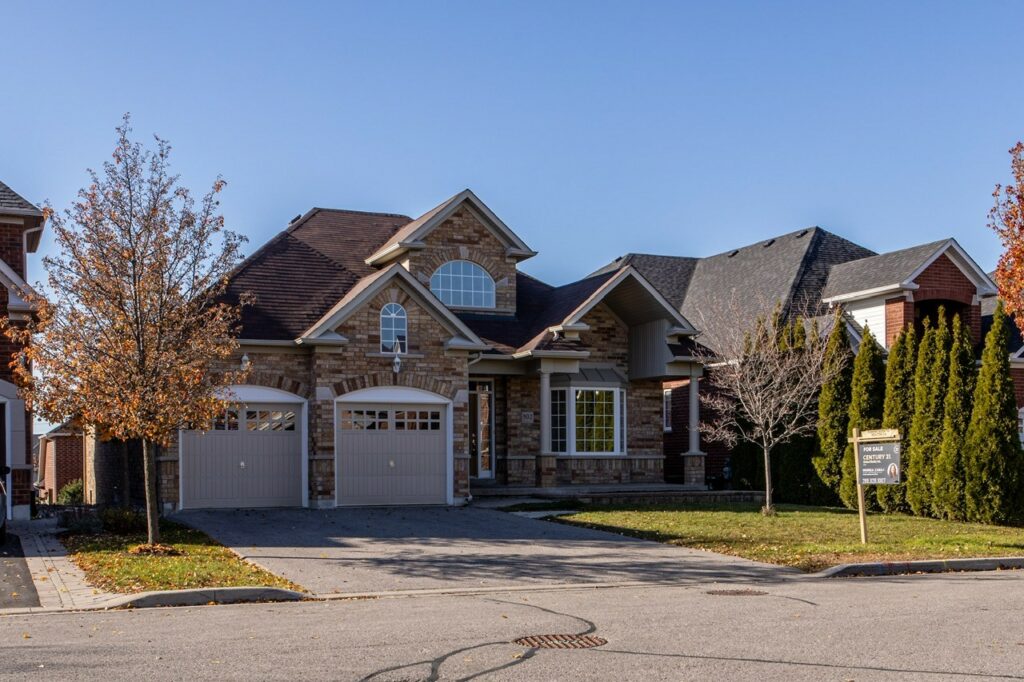 After you decide that its time to sell your home, the first thing you will likely do is consult with a real estate agent about the sales process. Then you will want to begin the process of decluttering and getting your house ready for potential buyers to view it both through pictures in a listing and in person. That means the most important thing you can do at this stage of the selling process is make sure that your home is perfectly staged, so that it looks its best during every viewing. There is a lot that goes into preparing your home for listing photos and for showings, but you need to make sure you avoid some of these common home staging mistakes.
---

Starting Without a Plan
Maybe a solid staging plan hasn't seemed so important lately in the sellers market we have seen, where many buyers were happy to take whatever they could find at any price. While that has been the case for the last few years, the market is slowly starting to turn and the inventory of available houses is on the rise. Sellers should no longer assume they don't need to do much to their home to prep it for market, and that it will sell just as quickly with or without proper staging. We don't blame sellers for taking advantage of the position buyers have been in, but the time for approaching a home sell in this manner has past, and it may not have been the most profitable plan anyway.
Even in a lopsided sellers marketing, staging your home appropriately will almost always result in an increase in your selling price. And even during the past several years where inventory has been low and home prices hitting historical highs, many sellers have still hired professional stagers to improve their chances of earning the highest rate of return. Experts agree that proper staging can help sell a home up to 30 times faster than a non-staged home, and the selling price for a professionally staged is often 20% higher than the final sales price for a home that has not been staged at all.
Activating Your Listing Too Soon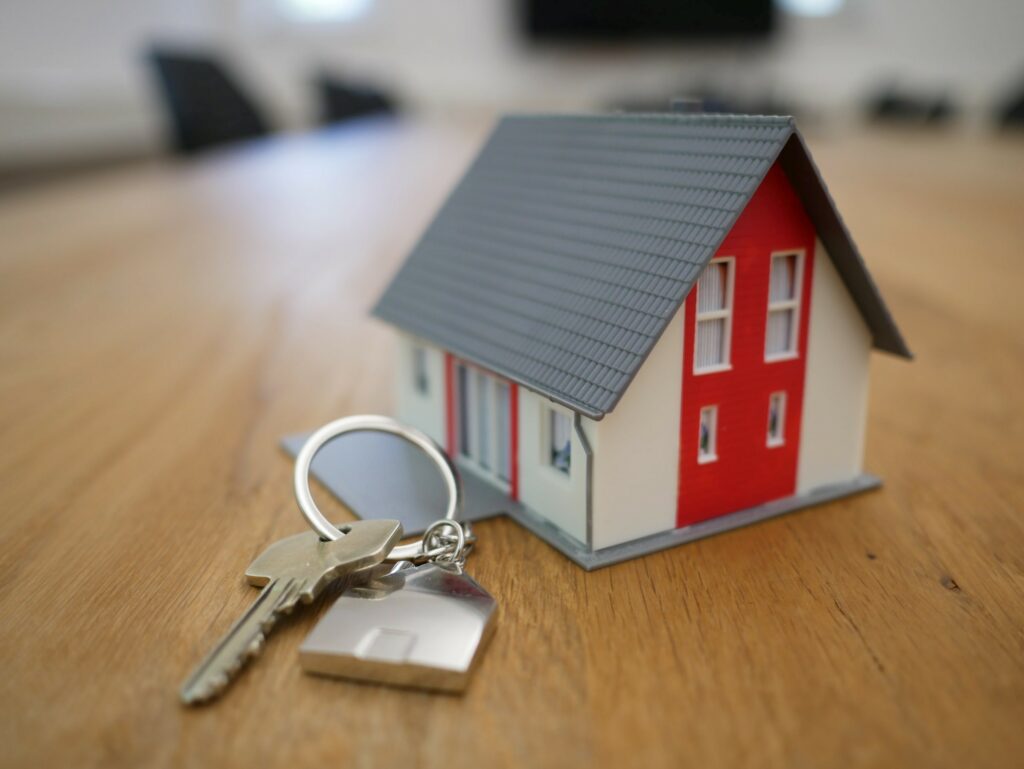 Even if you are in a hurry to move, or impatient to capitalize on the spring buying season, do not list your home until you have completed the decluttering and staging process. Even if you think that you'll be able to "catch up" on staging while your home is already being viewed, you will likely find that you simply do not have time to catch up in time to maximize your profits. Right now is the perfect time to get started on preparing your house to sell if you are expecting to hit the market this spring or summer. Start by decluttering and getting everything you will be donating or throwing away, and then have a professional stager consult with you about what to do next. Only after this process is complete should you allow listing photos to be taken. And make sure that your listing does not go live until you have plans in place for a viewing and open house schedule.
---

Neglecting Simple Improvements
If you've lived in your home for very long, there are likely areas that need a little TLC before you list your home for sale. Luckily, many of the things that need to be fixed are likely to be quick, easy and rather affordable. That doesn't stop some people from ignoring these simple fixes when they are about to sell their home, but it's definitely worth going to the trouble for small repairs. Go ahead and apply some fresh paint to walls in high traffic areas, replace light bulbs so that all match, and clear your yard and garden of any accumulated debris. With just a few minor repairs and additions you can bring an older home back to life and ready for the sales market. This also lets potential buyers know that your home has been well taken care of cared for, which alleviates their concern that bigger problems could be on the horizon after they make their purchase.
Taking Your Own Photos
Unless you are a professional photographer, don't be tempted to take your own photos for your listing. In fact, even if you are a professional photographer, it never hurts to let someone with an unbiased eye come into your house and decide what the best angels and viewpoints will be for your listing photos. Someone with proper training and a background in real estate listings is the best person to provide your agent with the right pictures to get the most out of your home. It would be a shame to spend so much time decluttering and staging, only to have amateur photos fail to capture your home in the appropriate lighting, or in shots that appear plain, dark, crooked, and overall unappealing.
Dated Furnishings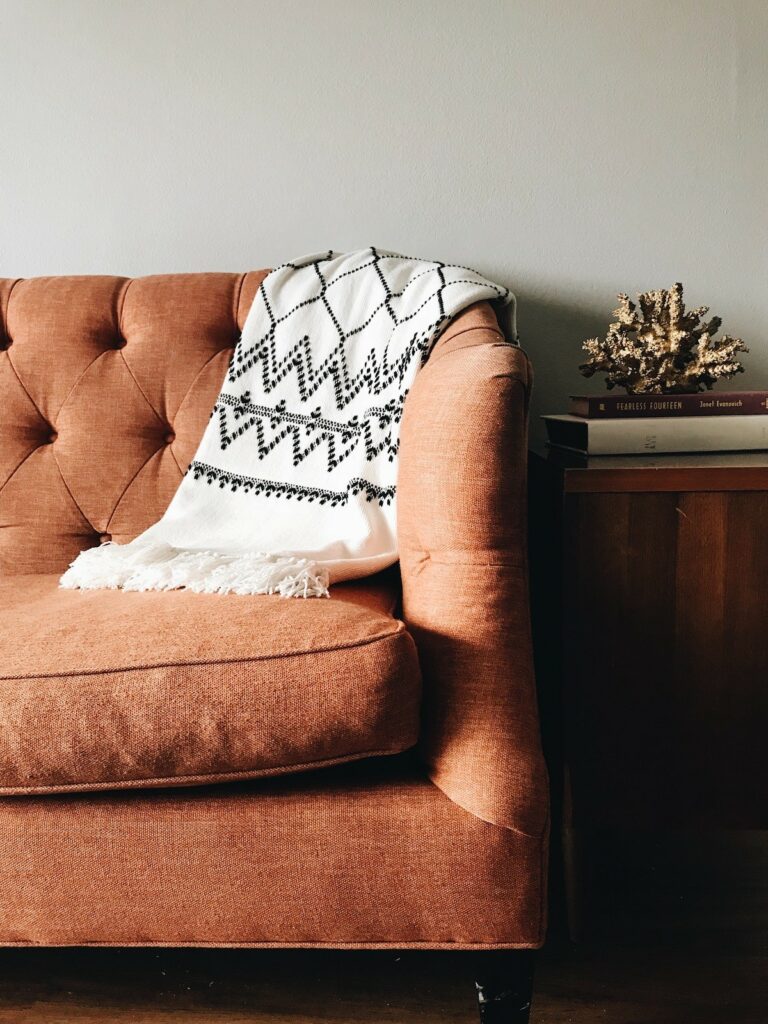 Does your powder room feature wall paper with a large-scale floral print? Do you have dated window treatments or furniture that could easily have come from your grandparents house in the 1970s? You may adore these nostalgic features of your home, but they could be a deal breaker to a potential buyer. The best thing you can do when you are preparing to sell your home is to remove dated items and simply your décor. Have the wallpaper removed and apply a fresh coat of neutral paint so that even smaller rooms don't seem overly personalized in taste. Remove window treatments and hardware and allow natural light to fill the room, rather than leaving the potentially offending draperies in place. If this seems like an overwhelming process or more work than you bargained for, remember that this is where a professional home stager comes in. Many people working in this business even have "loaner" furniture they can use in place of your dated pieces for the sake of pictures and viewings.
---

Get Rid of Bold Colors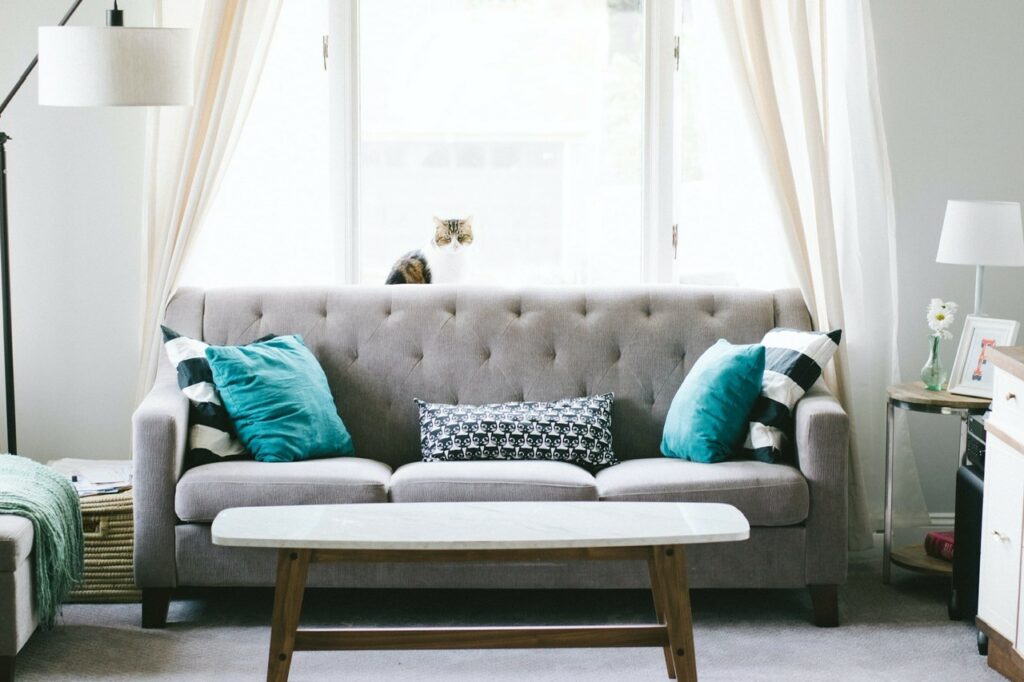 You may love the bright colors in your home because they make you happy and liven up rooms that were previously dark or neutral. However, it is important to remember that not everyone will appreciate such brightness, and even if they do, the bright color you like may not be something that will fit with a potential buyer's taste. The law of the land when it comes time to sell your home is to choose neutral colors that are both calming and will match easily with a wide variety of furniture and décor. Most buyers appreciate knowing they won't necessarily have to paint their new home immediately after moving in, and can instead wait and see if they decide they'd like to add their own personal touches.
Cleaning and Staging are Not the Same
Just because you have given your home a thorough and deep cleaning does not mean that your home is ready for photos and showings. Cleaning and staging are not the same. Of course, you should begin with a clean home before you start the staging process, and keeping your home cleaning while buyers are coming in and out is extremely important. Don't be fooled into thinking that as long as your house is clean, that you can ignore furniture arrangements and leaving your house looking too "lived in" when you leave. If an agent is able to bring buyers by, your home should be ready to receive them on as little as a few minutes notice.
Overdoing the Scents
Once it has been perfectly staged, you want your home to smell as good as it looks to potential buyers and their agents as they walk through. However, you want the good scents to feel natural and understated, rather than overwhelming anyone with large amounts of overly scented sprays and candles. While your house is on the market, and whenever weather permits, try opening the windows and allowing fresh air to flow through the home for at least 30 minutes early in the morning. Then you can burn a candle with a neutral scent for another 30 minutes, blowing it out before you leave for the day or well ahead of any scheduled showings. The goal is to give your home a fresh and pleasant scent without giving buyers a reason to think you are masking a larger problem. It is also important to consider that some potential buyers may have an allergic reaction to artificial fragrances, or have easily aggravated asthma. And some people just have strong opinions about certain scents, not wanting to smell something overly fruity or spicy while trying to decide if your home is the right fit.
Forgetting the Importance of Lighting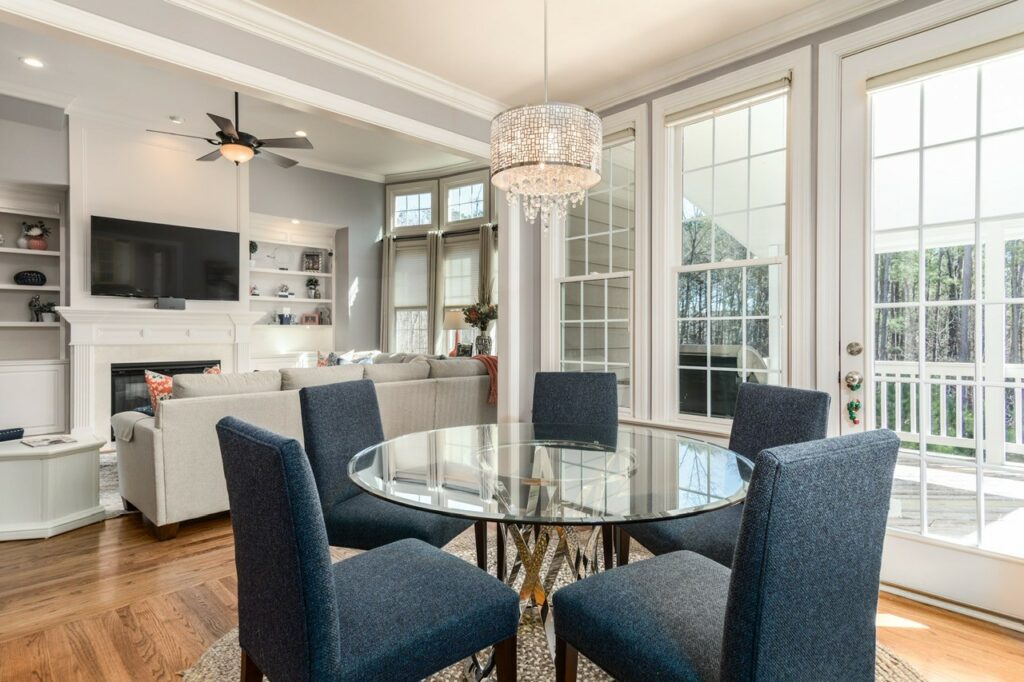 Lighting may be the most underrated part of the home staging process, yet it is crucially important both for your listing photos and for when buyers start viewing your home in person. Most professional stagers will recommend that you replace any older or outdated light fixtures throughout your home, ideally making all fixtures match. However, we know this may not be in everyone's budget. If you'd rather not break the bank on lighting, the easiest and most affordable solution is focusing on matching color temperature of the lights throughout your home. When lightbulbs are mismatched throughout your home, it will be more difficult to make your listing photos look uniform and matching. The type of light matters as well. Since you want to create an inviting and cozy atmosphere, you should stay away from lightbulbs that are described as "daylight," or anything above 3500K. Look for bulbs labeled as 3000K if possible, because these lights manage to not be overly yellow while also not leaning too far into the blue territory. Harsh light has a tendency to remind people of hospitals, something you definitely want to avoid when selling your home.
---

Don't Ignore Curb Appeal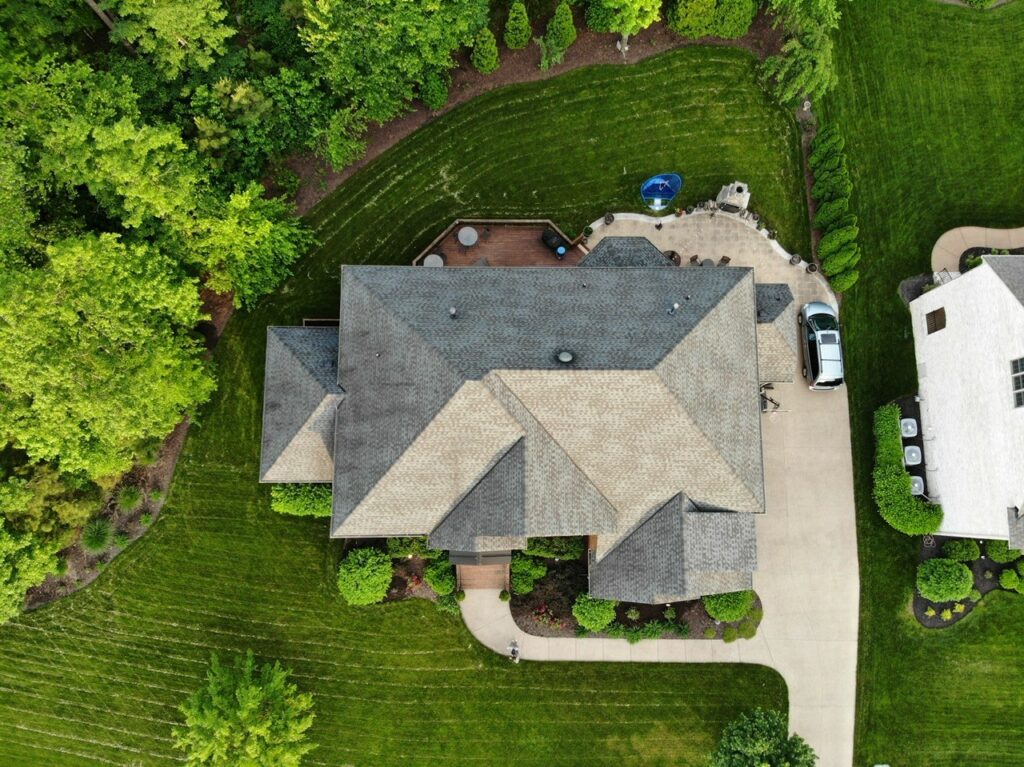 While staging the inside of your home is absolutely critical, it won't mean much to potential buyers if the view they see from the street when they arrive is a disorganized mess. Curb appeal is the first impression your home makes, so it's just as important for the outside of your home to be neat and tidy as it is for the interior to be attractive. Start by power washing the exterior of your home and any driveways and sidewalks. Remove accrued leaves and replace older mulch around shrubs and greenery. Keep your grass and any bushes well-trimmed, and stay on top of all of this during the entire time your house remains on the market. You may also want to consider adding to your yard's green space – adding a few beautiful pops of color with plants or flowers is a great way to grab attention and make the outside appearance of your home really pop.