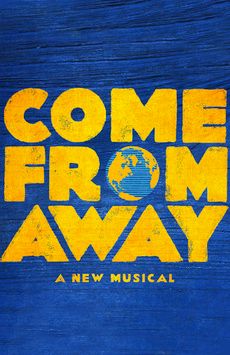 Broadway's "Come From Away" has won Best Musical at awards ceremonies all across North America! Written by Tony nominees Irene Sankoff and David Heinhe, Come From Away tells the touching true story of 7,000 air passengers who became stranded in the small town of Gander, Newfoundland following the September 11th terror attacks. Residents of Gander volunteered to take in the travellers, and many remained in town for a week awaiting a return to normalcy in American air travel. Many life-long bonds were formed, thanks to the selfless hospitality of the citizens of Gander.
---
For more information and tickets, visit the
Fox Theatre's Come From Away event page.
When: June 25-27, 7:30pm; June 28, 8pm; June 29, 2pm & 8pm; June 30, 1pm & 6:30pm
Where: Fox Theatre – 660 Peachtree Street NE, Atlanta, GA 30308