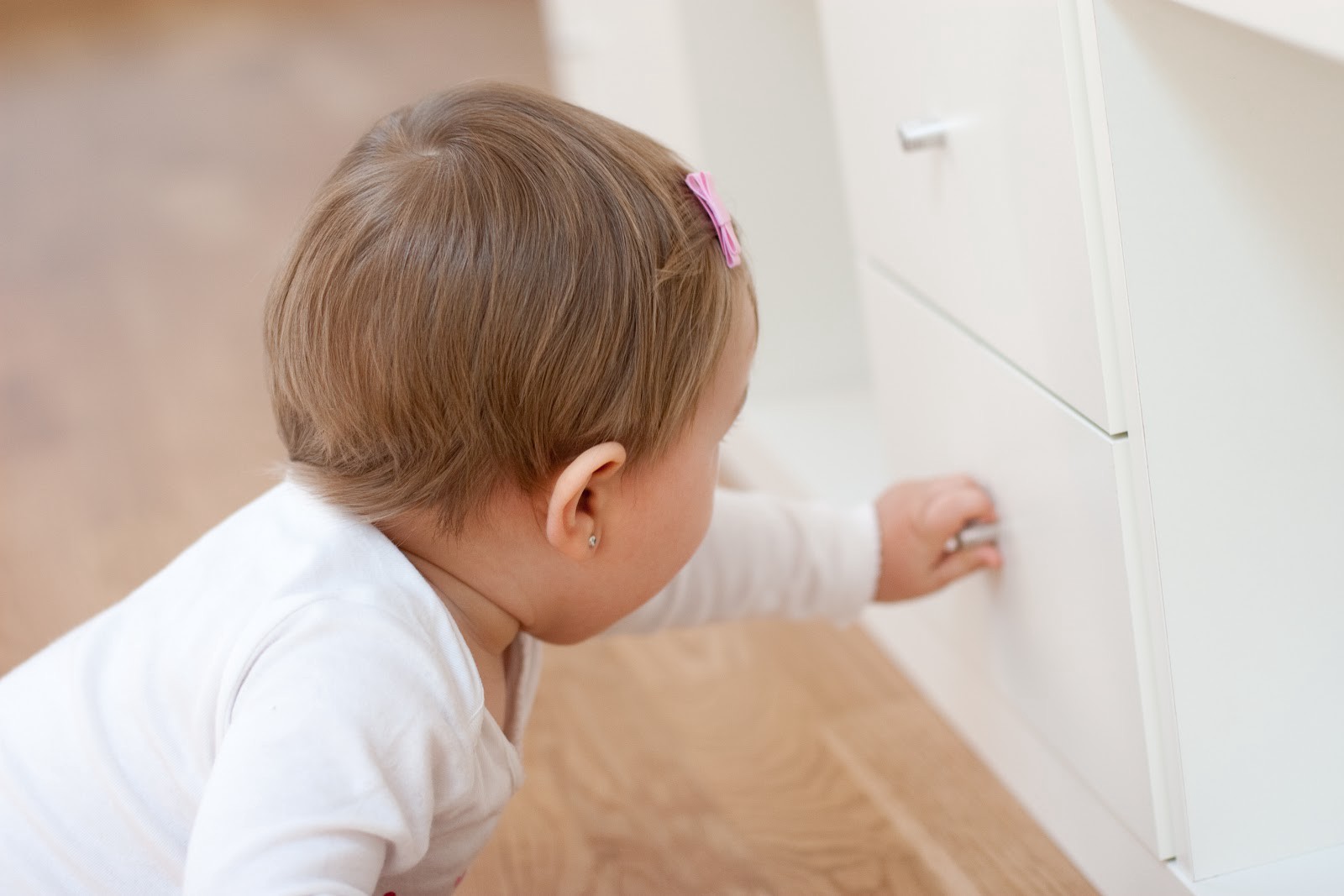 If you have never had young children living in your current home, it's very likely that you haven't childproofed the way you would if little feet were running up and down your halls. Maybe you haven't had this to worry about in quite some time, or maybe you've never lived in a home where such safety measures were needed.  But if you have family and/or friends with young children visiting for the holidays, it's worth your peace of mind to take a few minutes to make your home a little safer during their visit.  Whether this is new information or just a reminder for you, read on for some quick tips for making your home safe for even the littlest holiday guests.
---

Water Dangers
If you have a pool and/or hot tub, make sure they are inaccessible to your young guests, with covers tightly secured and gates locked. Prevent accidental scalding by setting your water heater down to 120 degrees, and pay close attention to little wanderers while you are cooking. Use the back burners of the stove when possible and make sure no handles are easily accessible.
Keep the Chemicals Out of Reach
If toddlers are on your guest list, temporarily relocate the household cleaners and chemicals that normally reside under your sink. In the bathroom, move medications up out of the reach of little hands, and just like in the kitchen, make sure all cleaning supplies are located well out of reach or moved to another location. Keep your laundry room safe by making sure those enticingly colorful detergent pods are securely locked away.
Avoid Accidents
Block off access to stairs with an inexpensive baby gate, and keep doors to basements and garages closed and locked if possible. Move sharp kitchen utensils and knives to a location higher than counter height, so that curious hands don't find them in kitchen drawers. Make sure you have plenty of plastic ware on hand so that younger guests don't have to use glassware for eating and drinking.
Have a Plan for your Pets
Make sure you have a safe place for your own pets to go if they are not use to being around children. The most well trained pooch may nip at little hands if he or she feels threatened, and dogs are often easily spooked by the fast movements of children if they haven't been socialized with them. Cats can often become nervous when new people are in their territory, so make sure they have a room to go to that is off limits to your young visitors.
Ask for Suggestions
If you're not sure that you've done enough to keep your home safe, call one of the parents who will be visiting and go over what you have done so far, then ask if anything additional is needed. They'll be thrilled that you are taking the time and energy to make your home safe for their travelling little ones.
---
Selling your home this holiday season?  Read our tips for home staging during the holiday season!