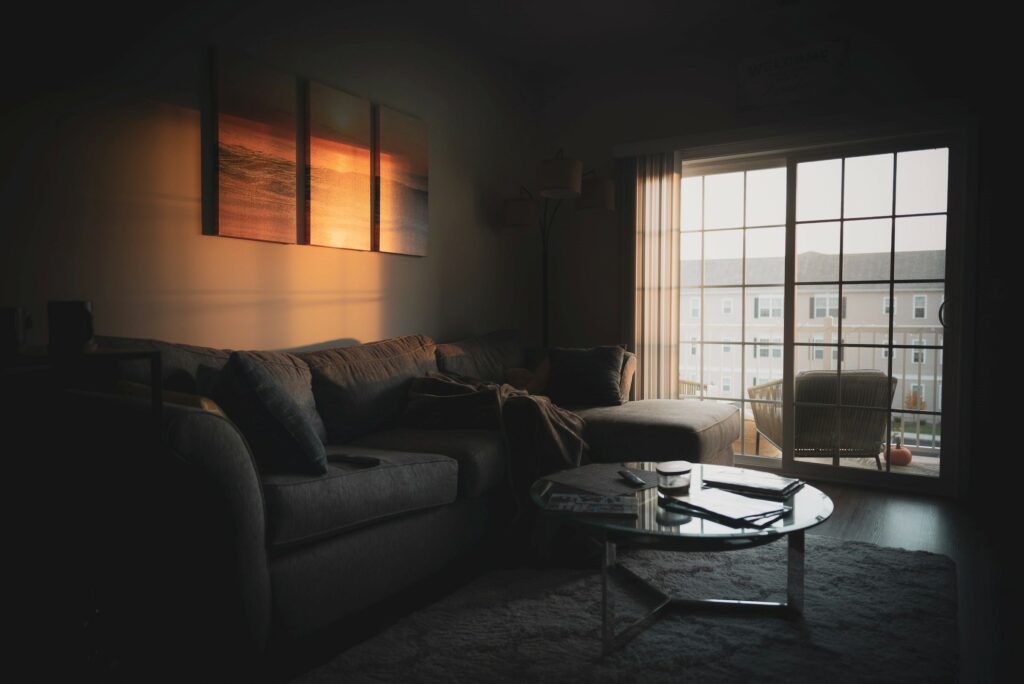 Even in the relatively temperate climate we experience here in Atlanta, you will likely find that you are driven indoors more and more due to the shorter days and rainy, foggy and sometimes cold temperatures throughout the winter. The gray days and early sunsets can bring about the winter blues in many of us, but luckily there are ways to boost your serotonin levels and improve your mental state by making simple changes inside your home. Tweaking your decor and introducing certain design elements, along with a few hardware changes, can help you drive away those winter doldrums.
---

Allow More Light in Through Your Windows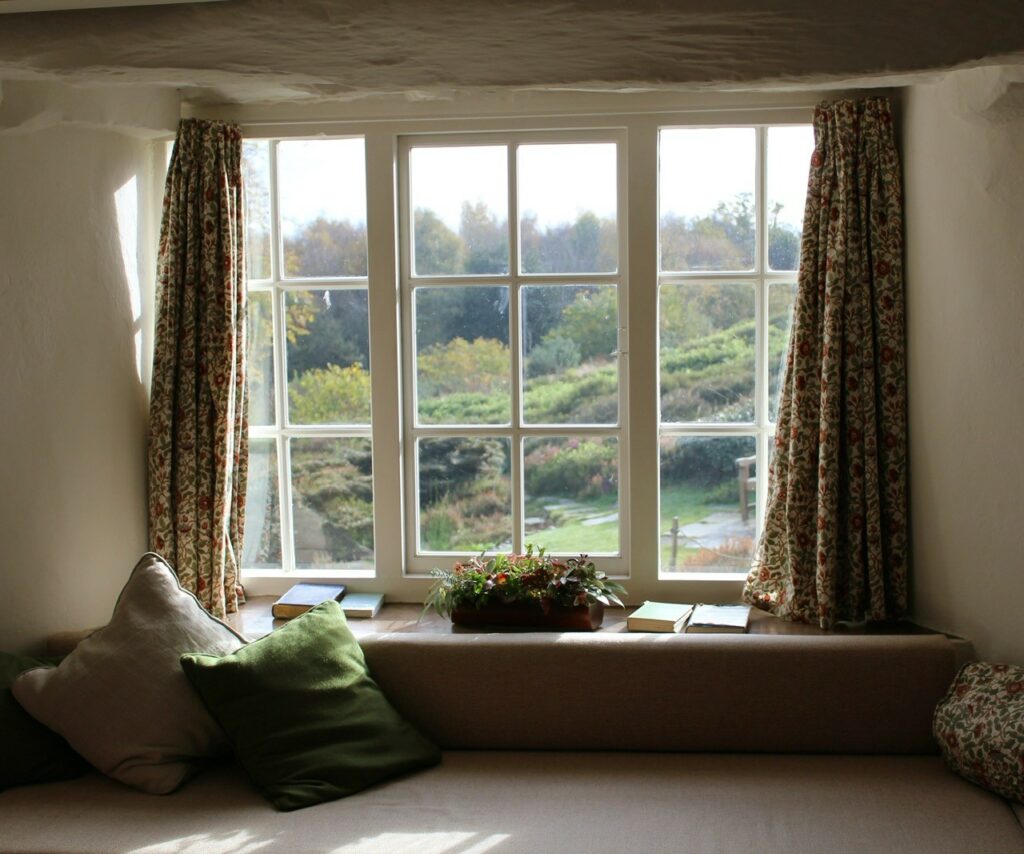 Windows are the most effective natural light source for your home so it is important to ensure they're letting in as much light as possible. Do you have mesh screens on your windows, that are separate from the glass itself? These screens are wonderful for keeping out insects when you want a wave of fresh air during warmer months, but if you don't plan to open your windows anytime soon, they're really not necessary. Go ahead and remove them during the colder months and you may be surprised by how much brighter your home will be as additional light is allowed to flow in. While you're at it, give your windows a thorough cleaning to make sure you are capitalizing on all the light available. Clean them regularly on both the inside and outside, because winter grime builds up much more than you might imagine, decreasing the amount of sunlight that gets through. These two changes can let in an estimated 30% more sunlight, making your home brighter and warmer, and may even save you money on your heating bill! Lastly, move anything that could create an obstruction away from your windows, so that nothing is blocking the limited winter sunlight from entering your home.
---

Liven Up Your Space with Houseplants
Houseplants are often recommended to freshen up your living space during any time of year, but when you are stuck inside and suffering from the winter blues, they can bring an extra boost, reminding you that the green of spring is just around the corner. If you prefer a plant that blooms in the winter, consider cyclamens, Christmas cacti, or poinsettias which will all bring natural color into your home. You can even find indoor plants that give your home a fully summer vibe, such as a miniature palm, Monstera, or Philodendron – ask for these at your local nursery or home and garden store. Cut flowers displayed throughout your home can also freshen up the feel of darker rooms, so add a few colorful arrangements in common areas to lift your spirits in the winter months.
Invest in Mirrors
Mirrors are very useful in home decor, and not just for providing you with a way of seeing your reflection or as an attractive wall adornment. One of the easiest ways to magnify the benefits of the natural light that streams into your home is to strategically place mirrors in several rooms where natural light can bounce off of them. The most ideal place to install mirrors is on east and west facing walls within range of sunlight from your windows because the sunlight will be lighting up the mirror for a good portion of the day, bouncing light throughout the room. Alternatively, you can hang them directly opposite a window so the natural light is indirectly reflected throughout the room. When you use a window in this manner, it's almost like adding another window to a room. Aside from what they do for light, mirrors also just make any room feel bigger. Their effect can be a major mood lifter during the winter months, allowing you to capitalize on the light a room does receive.
---

Add More Light Sources
Once you've maximized the amount of natural light in your home with well placed mirrors, the next step is to add on to that light in the form of chandeliers, pendants and lamps. Wherever your room could use some additional brightness, you can add light sources to create cheerful ambiance. Floor lamps, table lamps and task lighting are easy options because don't require professional installation and they can be easily moved around a room. Chandeliers and pendants are stationery and trickier to install, but they are very important because they add light near the ceiling, which reflects down into the room. Another excellent way to add light is to replace your standard light bulbs with full spectrum CFL light bulbs which mimic sunlight and can be almost as effective as the sun at fighting off winter blues. Additionally, if you make the switch over to LED bulbs, you'll enjoy both brighter light that mimics that of the sun, and maximum energy efficiency.
Get Rid of Dark Paint Colors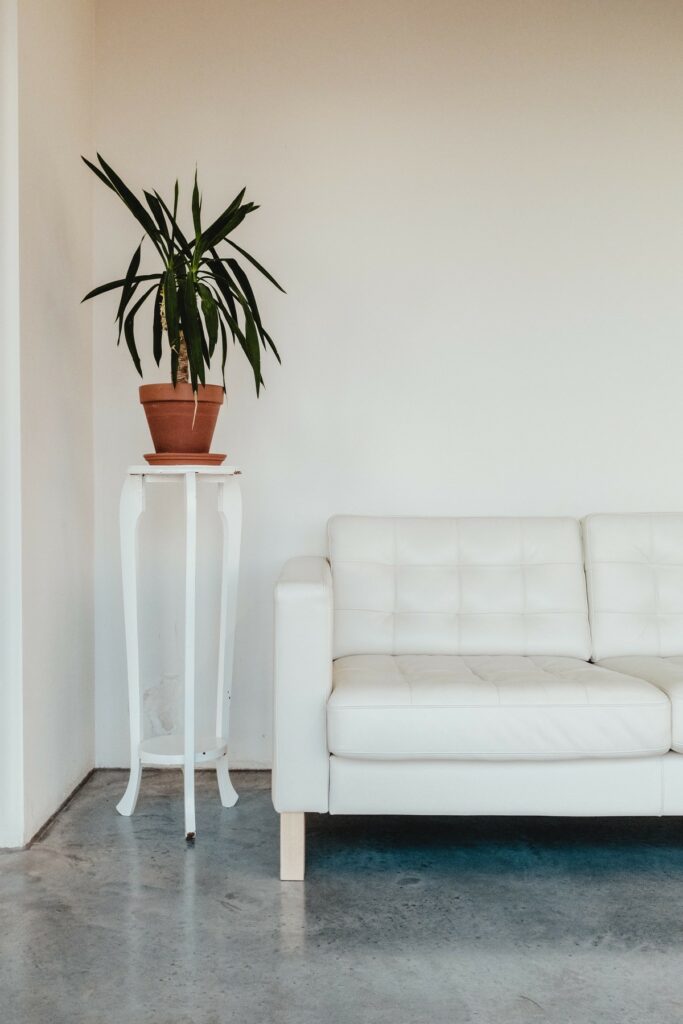 Repainting a room to get rid of the winter blues may seem like a time-consuming solution, but if you are affected by the lack of daylight for several months out of every year, it is definitely worth your time to repaint any dark rooms. If you're looking for a long term way to increase the level of perceived light during winter months, lightening the paint color of your walls is truly a concrete solution. When you are at your preferred paint store selecting wall colors, flip over the paint chip to find the light reflectance value (LRV), which ranges from 0 (white) to 100 (black). This may seem like technical speak, but it's actually very easy to find the right shade for maximizing light – the sweet spot usually falls around 62 LRV. White walls will add the most light into your house, and it is the only color that can truly reflect natural light back into your room on a large scale. If you don't want to go with pure white, instead opt for bright or neutral colors like white, off-white, mellow yellow, or light pink. Whatever shade you choose, as long as the walls feel bright, the room will feel bright. Lighter shades on the walls are also great because they make small rooms look and feel bigger. Don't stop at the walls though. Many homes have ceilings that are off-white rather than a bright pure white. Paint your ceiling while you are added it in a brighter white to take advantage of even more winter light magic.
---

Try New Textiles
If one of your rooms feels too dark, you might simply need to change your fabric colors out for something more cheerful. Investing in lighter and brighter pillows, area rugs and window treatments will brighten any room, even during the darkest time of year. If you own darker furniture, pick out light-colored slipcovers or add colorful pillows in lighter tones to help the room feel more alive and bright. In addition, consider installing your drapes at the far edges of the window to further maximize natural light. Make it a habit to go through your home opening your blinds or drapes first thing in the morning each day to let the light in. You may also consider removing area rugs altogether if you have hardwoods underneath. Shiny hardwoods will reflect the light that does stream in, acting like a mirror and maximizing the light coming in.
Accessorize With Gold
Gold accents bring instant brightness to a room. Add a few family photos housed in gold picture frames to a desk or accent table, or purchase gold bookends for a bookshelf. Gold tone artwork added to the walls in a room that has limited light exposure is also a great way to bring some artificial light and brightness into a room. Replace the knobs and handles of furniture with gold tone accessories, and if you have a ceiling fan, consider adding a gold medallion at the top.
Declutter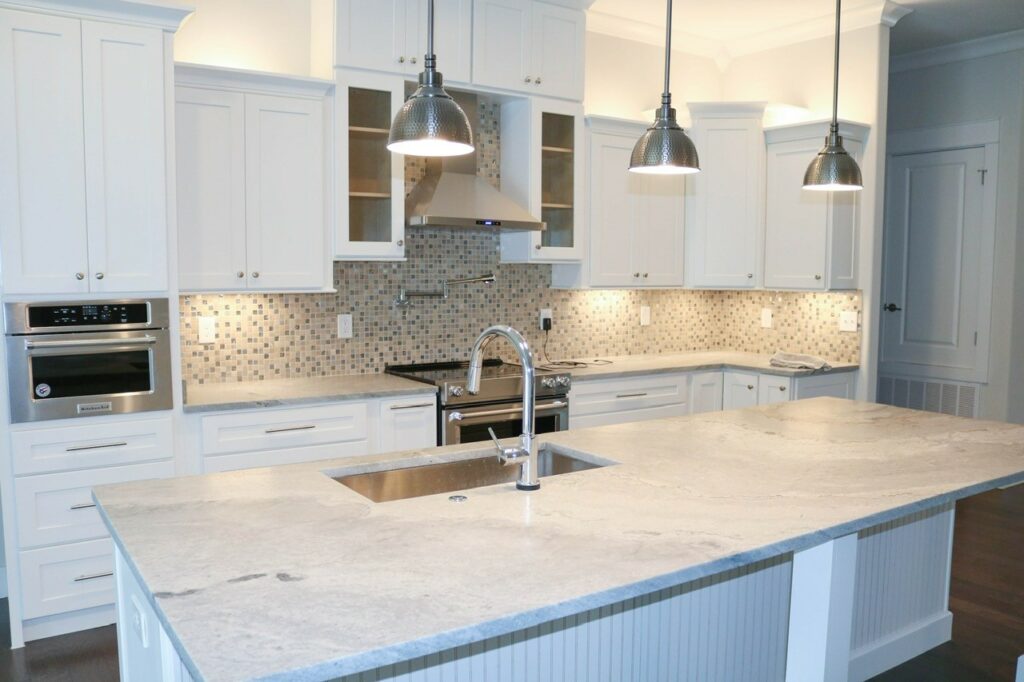 You probably didn't realize that another way to brighten your home is to simply clean and declutter rooms. On a large scale, taking out unnecessary furniture will create an open space that feels brighter, more comfortable and cleaner. You can also rearrange furniture to give your space a new fresh feeling. On a smaller scale, clearing clutter from a room will also make it feel brighter and more open. If the debris of life has stacked upon tables, book shelves and open areas, take the time to stow everything away in its proper place.