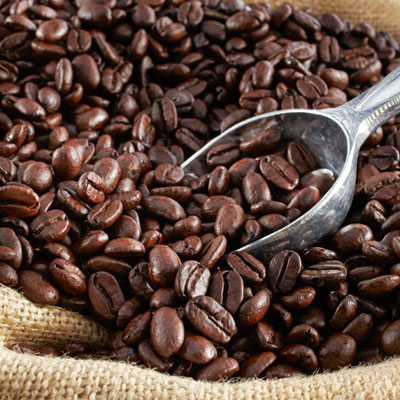 We all love grabbing a fancy cup of joe from our local corner coffee shop, but lately it seems that more and more of us are opting to get our caffeine fix at home, with amateur baristas honing their craft and brewing up delicious cups of coffee in the comfort their own kitchens. But making your coffee at home doesn't mean you can't still support local business and purchase organic and/or sustainably sourced coffee.  You can enjoy the convenience, comfort and cost-saving benefits of brewing at home while still "drinking local" if you buy your beans from one of these great local roasters!
---

Batdorf & Bronson / Dancing Goats Coffee Bar
Batdorf & Bronson began as a roastery in Olympia, WA in 1986, with the first Dancing Goats Coffee Bar opening in 1988.  In 1994 owners Larry and Cherie Challain decided to take the passion for coffee to the East Coast, opening their Atlanta roastery on the west side of town in 1994. Now Atlanta is home to four beloved Dancing Goats locations and Batdorf & Bronson coffees are sold in coffeehouses and restaurants across the country.
Batdorf & Bronson Coffee Roasters / Dancing Goats Coffee Bar
3167 Peachtree Road, Atlanta, GA 30305 (Buckhead)
33 Peachtree Place NE, Suite 9, Atlanta GA 30309 (Midtown)
650 North Avenue NE, Atlanta, GA 30308 (Ponce City Market)
419  West Ponce de Leon, Decatur, GA 30030 (Decatur)
Benealogy / Java Vino
The coffee experts at Beanealogy roast beans from all over the world, and even have their own coffee farm in Nicaragua. They call their house brand "Dirty Nekkid Coffee" as a reference to their roasting process, whereby the beans are not washed first, leaving them "nekkid" and leading to a bolder, sweeter roast. You can purchase their coffee at their Poncey Highland storefront, Java Vino, or at local Whole Foods locations.
Benealogy / Java Vino
579 North Highland Avenue, Atlanta, GA 30307
Cool Beans Coffee Roasters
Located in the historic train station building on the Marietta Square, Cool Beans roasts a variety of beans in house and serves up coffee and tea to a loyal clientele of north metro caffeine addicts.  Voted Best Local Roaster in Atlanta Magazine's famed Best of Atlanta awards in 2015, Cool Beans also has a worldwide following, with orders from their online store regularly shipping out to locations far and wide.
Cool Beans Coffee Roasters
31 Mill Street, Suite 100, Marietta, GA 30060
Firelight Coffee Roasters
Located in the Strongbox West co-working community, Firelight Coffee Roasters came on the scene in 2014, seeking to locally roast coffee from all over the world, chosen for ethics, quality, sustainability and freshness. Their roastery and tasting room are open weekday mornings, and can be purchased from their website and shipped anywhere.  Even better, they offer an automatic shipment home subscription service!
Firelight Coffee Roasters
1040 West Marietta Street NW, Atlanta, GA 30318
Octane Coffee
Octane has been roasting coffee locally since 2003, opening four cafes in town and even growing westward with two locations in Alabama. The coffee consistently tops local "best of" lists and is now sold wholesale as well as in-store at the cafes, which frequently host community and art events.
Octane Coffee
437 Memorial Drive, Suite A5, Atlanta, GA 30312 (Grant Park)
1009-B Marietta Street, Atlanta, GA 30318 (Westside)
3423 Piedmont Road NE, Atlanta, GA 30305 (Buckhead)
1280 Peachtree Street, Suite 100-A, Atlanta, GA 30309 (Woodruff Arts Center)