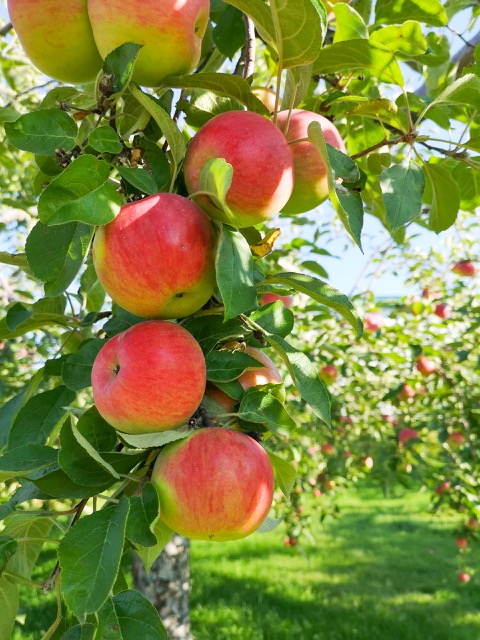 It may not feel like fall outside yet, but autumn really is just around the corner, and that means apple picking season in north Georgia. If you're prepared for a short drive north of the city, you'll find orchards galore where you can treat yourself to your pick of apples fresh from the trees, along with plenty of apple baked goods and other Georgia grown products. We've compiled a list of some of north Georgia's favorite orchards and apple markets, offering pick-your-own or pre-picked apples for all your fall treats. Apple picking isn't the only attraction at many of these locations though – for some of these farms, the fall apple-picking season is the highlight of their seasonal agritourism business, and their trees are accompanied by rides, petting zoos, farm demonstrations and other activities.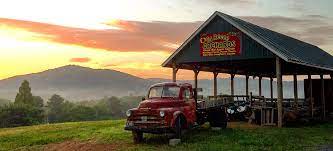 B.J. Reece Orchards is open and ready for the 2022 you-pick season, and they expect to have apples on the trees for several more weeks to come. The farm's fall season lasts until the end of October though, so even after all the apples have been picked there's still fun to be had. On weekends, visitors to the farm are treated to a host of farm fun activities including a petting zoo, giant slide, jumping pillow, cow train and apple shooting cannon. Check out these fun farm activities before visiting the orchard bakery for fresh cider, fried apple pies, apple bread and cider doughnuts.
---
The orchard is also known for their freshly grown peaches, nectarines, pears and seasonal vegetables, which can all be found in the farm market with their delicious apples. When it comes to apples, they grow 30 different varieties, including favorites like the Rome Beauty, Crimson Crisp and Golden Delicious. Most activities are only available on weekends, but the petting zoo is open every day, and the orchard tends to be less crowded during the week. If you're looking to participate in all of the farm fun, just plan your visit for a weekend.
B.J. Reece Orchards
9131 Highway 52 East, Ellijay, GA 30536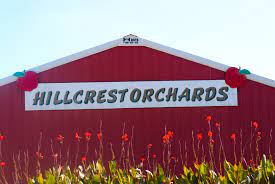 Hillcrest Orchards has been family-owned and in the apple business since 1946. They are open to the public every fall, daily from early September through October. Even during the week visitors have access to the petting zoo, wagon rides and several playgrounds. Attractions also include giant slides, a kiddie corn maze, trike race track, and a giant jumping pillow. On weekends the orchards present their annual "Apple Pickin' Jubilee." This is when visitors are able to pick their own apples, check out live bands and even learn how to milk a cow. Small children will especially enjoy picking from Hillcrest's dwarf apple trees, with apples hanging well within reach of little hands.
If you prefer your apples pre-picked, the farm market is open every day and has bushels and bushels of tree ripened apples, along with cider, canned goods, honey, baskets, peelers, toys and various baked goods. Apple varieties available on the trees and in the market include both Red and Golden Delicious, Rome Beauty, Pink Lady, Mutsu, Granny Smith, Fuji, Cameo, Winesap and Gala. The Hillcrest Cowfe and Hillcrest Grill are open on festival weekends serving burgers, hot dogs, BBQ, fries, grilled corn on the cob, chicken on a stick, fried oreos, funnel cakes, ice cream and more.
Hillcrest Orchards
9696 Hwy 52 East, Ellijay, GA 30536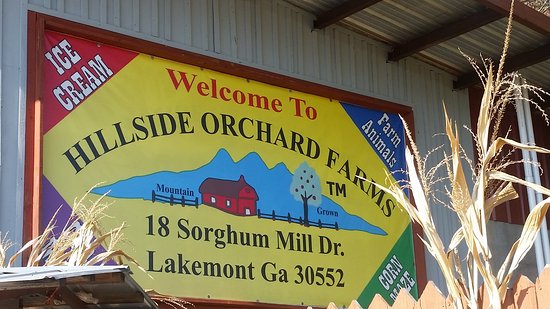 This small family farm has been in operation for over 30 years, and is a favorite for families with young kids, who don't just come for the apples. While you're at the farm, kids of all ages are encouraged to visit the barnyard to feed their herd of nanny goats, and say hello to Festus the Donkey, then try their luck at the indoor gem mine. Hayrides around the farm are available on weekends in October, along with the orchard train making its way through the apples every hour.
---
Unfortunately due to the winter and spring weather received at the orchard, there will be no apples available for picking on your own this year, but the market is open with apples from other orchards for sale. Also keep in mind that Hillside Orchard is a great place to visit in other seasons too, so keep them in mind during the summer months next year when u-pick blackberries will be available.
Hillside Orchard Farms
18 Sorghum Mill Drive, Lakemont, GA 30552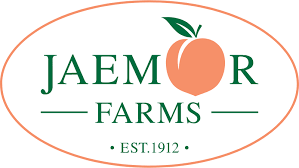 This 350-acre farm near Alto has been in the Jaemor family since 1912, and their roadside market has been open for 35 years. Jaemor Farms is one of the largest of its kind in the country, specializing in a variety of homegrown produce and homemade treats, including several varieties of apples. In the bakery and market you'll find dozens of types of fried pies, ciders, jellies, jams and even sugar-free varieties of their favorite treats. The u-pick apple orchards are on select days only, so check out the Jaemor Farms Facebook page for updates. The farm also offers u-pick flowers, strawberries and peaches throughout the year. Additional attractions include the corn maze, hayrides and farm games.
---
Jaemor Farms

5340 Cornelia Highway, Alto, GA 30510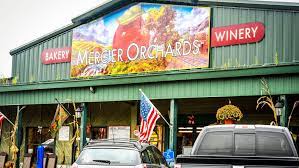 Another long-standing North Georgia tradition, Mercier Orchards has been in the same family for four generations, having been founded in 1946 by Bill and Adele Mercier. Ever since they have been growing apples and many other seasonal fruits such as strawberries and peaches. During the fall apple season, visitors will enjoy a tractor ride out to the trees, which includes a brief history of Mercier Orchards and fun facts about the apples they grow. After picking your apples, visit the large bakery and produce market featuring Georgia-grown items from across the state.
---
Mercier has so many more attractions than just the apples though. They also have a winery on site, where you can enjoy wine and cider tastings, including the locally famous wine slushies. The Mercier ponds contain fish such as bass, grass carp, and brim, and you are invited to bring your fishing pole for some catch and release fishing while you are there.
Mercier Orchards
8660 Blue Ridge Drive, Blue Ridge, GA 30513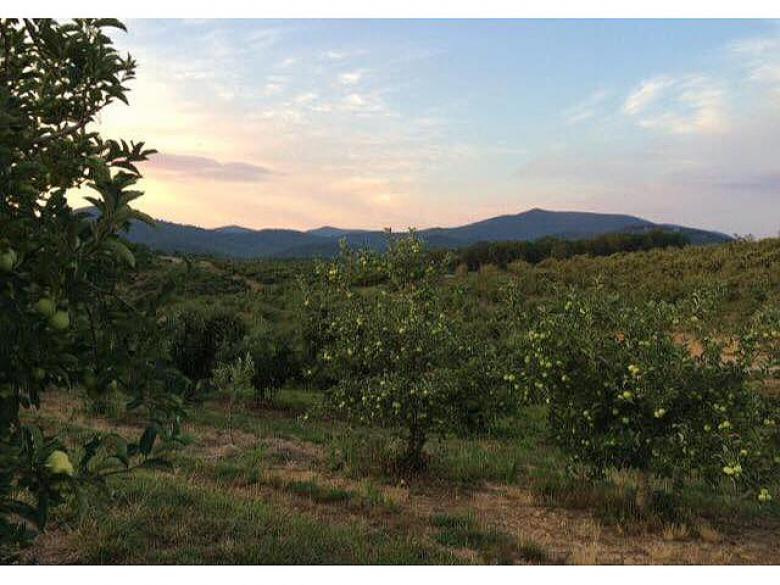 The first trees at R&A Orchards were planted more than 70 years ago, and this small family farm now has more than 60 acres of trees, with apple varieties such as Winesap, Ginger Golden and Jona Gold. Farm tours and u-pick apples are available on weekends in September, and the farm's roadside market is open daily where you can purchase pre-picked fruit and apple products.
R & A Orchards
5505 Highway 52 East, Ellijay, GA 30536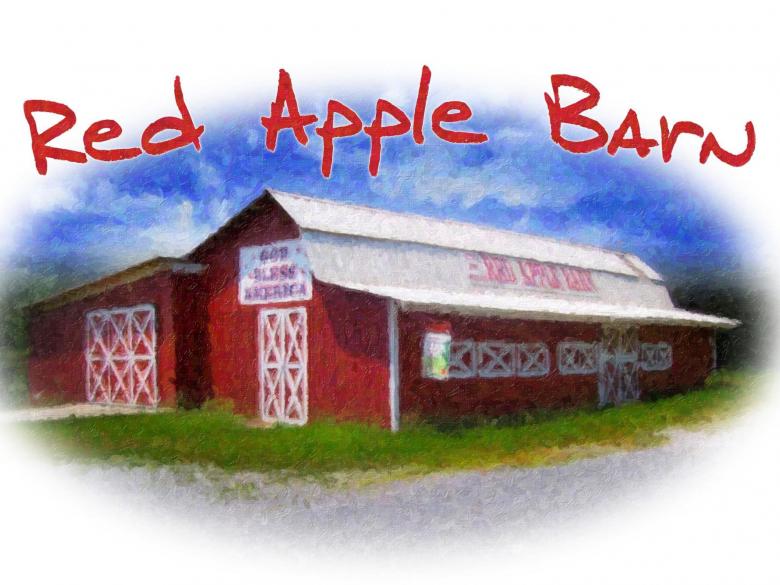 The u-pick apples are in limited supply at the Red Apple Barn's orchard this year thanks to a few late April freezes. Visitors will be limited to a half peck of apples from the trees, but more will be available inside the farm store. The orchard's admission fee includes apple picking, a tractor ride to and from the orchard, farm tour, games, apple cider, flowers from the farm's u-pick flower garden, and an apple cider doughnut.
The farm also offers additional pick your own flowers and pumpkins, which are priced based on size. The pumpkin patch opens in October, so even when the apples are gone there's plenty of reasons to stop in for a visit. The kids will enjoy a stop at the playground and everyone will want to take a look around the farm market, which sells everything from fried pies to peanut brittle.
---
Red Apple Barn

3379 Tails Creek Road, Ellijay, GA 30540
For even more apple fun, plan to visit one of these festivals celebrating everything apples in North Georgia!
Cornelia's annual apple celebration is an old fashioned festival on the town square, and includes an arts and crafts vendor market, a kids' zone, classic car show, live local entertainment, carriage rides, a cornhole tournament, great food vendors, and hayrides! Entrants into the Anything Apple Competition vie to be crowned the best apple chef in town in a down home cooking competition.
When: Saturday, September 24th, 10am-4pm
Where: Downtown Cornelia, GA
Georgia's largest apple festival features apples from a dozen local orchards, along with over 300 vendors selling apple and mountain themed arts, crafts and food items, along with demonstrations by the artisans. There is also a parade, antique car show, Apple Queen pageant, and the Apple Festival 5K road race. This year is the 51st annual celebration, following last year's cancellation of the festivities, so you can expect this year's event to be something special.
When: October 8th – 9th, October 15th-16th
Where: Ellijay Lions Club Fairgrounds – 1729 South Main Street, Ellijay, GA 30540